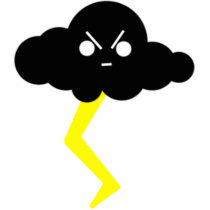 Climate-change study and an ultimate understanding of future global weather appears fickle at best, and way off the mark at worst — in the last two years the big global-warming news is negative factors "have been significantly underestimated…"
In this particular case it's methane gas, which is not only produced by landfill sites, fossil fuel energy and agriculture, particularly rice and livestock farming, but has been found to be 'burping' up from 'methane chimneys' due to thawing of the perma-frost in the Arctic.
(Illustration found here).
This morning from the UK's timesonline:
Methane's impact on global temperatures is about a third higher than generally thought because previous estimates have not accounted for its interaction with airborne particles called aerosols, NASA scientists found.
When this indirect effect of the potent greenhouse gas is included one tonne of methane has about 33 times as much effect on the climate over 100 years as a tonne of carbon dioxide, rather than 25 times as in standard estimates.
…
As methane breaks down much more quickly than carbon dioxide, the impact of cuts on climate would also be faster.
"For long-term climate change there's no way around dealing with CO2 — it's the biggest thing and it lasts hundreds of years," Dr Shindell told The Times.
"But if we were to have a concerted effort to deal with non-CO2 we could have a very large impact on the near term.
"Substantial reductions in methane, carbon monoxide and black carbon: that's the way to make a big difference. I think it should be more of a priority [for Copenhagen]."
In a few weeks — Dec. 7-18 to be exact — will be the UN's Climate Change Conference in Copenhagen, Denmark, in which the world will attempt once again to reach some kind of consensus on one of the most-crucial events facing mankind most-likely in all of history.
Previews of the gathering ain't too optimistic.
Even from Connie Hedegaard, Danish Minister for Climate and Energy and president of this year's conference, the Copenhagen meeting is the last stand for climate change reversal.
She says, in part:
"If the whole world comes to Copenhagen and leaves without making the needed political agreement, then I think it's a failure that is not just about climate.
Then it's the whole global democratic system not being able to deliver results in one of the defining challenges of our century. And that is and should not be a possibility.
It's not an option."
The US, however, might be right now too preoccupied with the 'public option' of the health-care debate.
Economic considerations are also front and center in hampering the US from passing a decent climate-change bill along with millions and millions of lobbying dollars spent by coal pushers and others in attempt to hijack any kind of decent work on global warming.
The noxious smoke screen appears to be working.
AÂ shitload of US peoples — 35 percent vs 44 percent just 18 months ago — believe global warming is not as serious as been shown, and humans are responsible — 36 percent, down from 47 percent last year.
According to McClatchy:
The legislation before the Senate, like a bill that passed the House of Representatives in June, would cap emissions and provide funding for climate assistance.
It would set a limit on emissions that ratchets down each year until it reaches an 83 percent reduction from 2005 levels by 2050.
It also would require power plants and other large sources of emissions to buy pollution permits. Most of the money would go to subsidize consumers and industries for increased fuel costs, and to encourage the development of clean energy. Some also would go to help poor nations adapt to climate change.
…
U.S. negotiator Todd Stern, speaking to members of Congress in September, urged the Senate to act, saying, "Nothing the United States can do is more important for the international negotiation process than passing robust, comprehensive clean-energy legislation as soon as possible."
However, it appears unlikely that the full Senate will vote on the measure this year because lawmakers want to finish overhauling health care first.
The Bush administration opposed mandatory cuts in emissions.
Joseph Romm, who was an acting assistant energy secretary in the Clinton administration, said the Obama administration couldn't turn everything around in less than a year.
"Given the last eight years, anybody thinking there was going to be a deal in Copenhagen wasn't paying attention," Romm said.
Romm runs the most-excellent site, Climate Progress, and he should know.