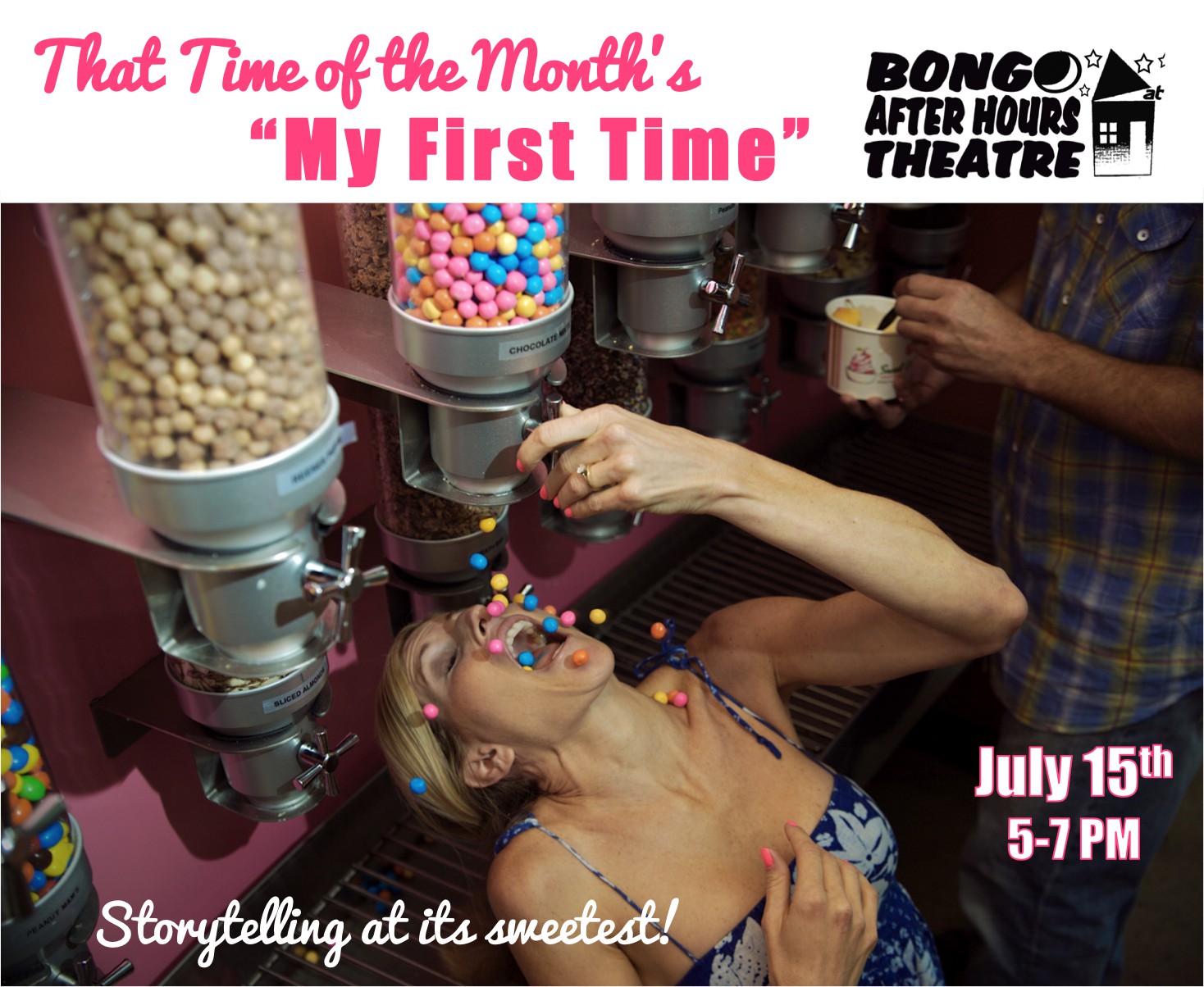 One of my daughters is doing something special tonight — she'll be appearing in a comedy revue at the Bongo After Hours Theatre in Nashville, Tenn., as a part of a continuing series, 'That Time of the Month,' a type of female performance art/comedy Nashville Scene online calls a '…concept that deftly walks the fine narrow line between stand-up comedy and serious-minded storytelling.'
An open-audition kind of thing, as shown here, participants in the show have to craft a short-story of a 'first,' and then read/deliver that story to a live audience.
An entertainment situation requiring literary skill, showmanship, and a bit of nerve.
My daughter is listed at the above link: The fabulists this week are Emily Steel, Hannah Maulden, Kate Peterman, Mary McCashin, Rachel Gladstone and Kale Edmiston.
My underline for emphasis — Hannah is not only a most-gifted writer, but she's also been involved in theater arts since she could walk on stage, from acting to directing to producing.
She'll wow 'em!