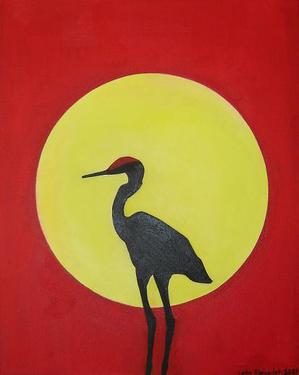 Crystal-clear and cold this Thursday morning here on California's north coast — did the same thing yesterday, but deep-coverage fog right before sunrise warmed things up a bit.
Despite the tranquil weather sense here on the Left Coast, winter storms are still pillaging some parts of the US, especially in New England where 24,000 people were still without power this morning after show/ice hammered them. Yet beyond that, southern California is living the hot-tub life: In Long Beach, the mercury hit 85 degrees, beating the 1972 high of 81 degrees.
Crazy.
However, UPS crashed "the" holiday — "This has been the worst Christmas ever."
(Illustration found here).
The big package-delivery company went to overload mode this week after the "volume of air packages in our system exceeded the capacity in our network" and a shitload of Christmas gifts remains in transit. A lot of people were pissed.
One irate guy: "UPS SUCKS," wrote Kip Ingram in a post on the company's Facebook page, just a short scroll from a "Happy Christmas" message from the company's delivery crew. "They just FAILED. SUCK, SUCK, SUCK!"
FedEx joined the party, too.
President Obama, vacationing in Hawaii, might have used a word that sounds like 'suck,' but begins with the letter, 'F,' as new poll numbers indicate Americans are losing their affection.
From the Washington Post:
President Obama is ending his fifth year in office matching the worst public approval ratings of his presidency, with record numbers of Americans saying they disapprove of his job performance and his once-hefty advantages over Republicans in Congress eroded in many areas, according to a new Washington Post-ABC News poll.
His position is all the more striking when compared with his standing a year ago, as he was preparing for his second inauguration after a solid reelection victory.
That high note proved fleeting as the president faced a series of setbacks, culminating in the botched rollout of his Affordable Care Act two months ago.
…
The president's overall approval rating stands at 43 percent, while disapproval is at 55 percent.
Those numbers are virtually identical to a poll taken a month ago.
At this time last year, 54 percent approved of Obama's overall performance and 42 disapproved.
Even after the huge losses his party suffered in the 2010 midterms, Obama's approval rating was higher, at 49 percent, than it is today and was slightly more positive than negative.
And this from Christian Science Monitor:
But perhaps most surprising, given that voters name the economy as their No. 1 issue, is that his tanking approval ratings coincide with an economic rebound.
Unemployment is at 7 percent – its lowest level in five years – and GDP is growing.
The 4.1 percent annualized pace of growth recently reported for the third quarter is the fastest quarter for GDP growth in two years.
The reason in reality, I think, is that the general public has become more-aware Obama is a major bullshitter. Actual events are tied to conceptions.
Peter Roff at US News and World Report frames the subject fairly nicely:
When asked in one recent poll to identify Obama's most significant achievement to date, nearly 40 percent of those surveyed said "nothing," which should come as no surprise to anyone who has been paying attention.
The rock star president may have won the talent competition, but he's failed to make even one hit record since coming into office.
In an odd way it's a stunning affirmation of the notion that, in politics and in governing, ideas do matter.
Elected officials who stand for nothing but themselves — and again Nixon comes to mind — soon find themselves standing out in the cold.
Obama believes not in American exceptionalism, not in the American system, not even in the American people, but only in Obama.
After almost six years the people are starting to figure that out – and they don't like it one bit.
No one should be surprised, therefore, if the Republicans post bigger than expected gains in the 2014 congressional and gubernatorial elections.
The country is getting ready to turn on Obama just like they turned on George W. Bush in 2006 over Iraq, spending and the media-fed perception that he was mismanaging the business of government.
People are tired and are looking for something new.
They're just not that into him anymore.
My view of Obama shifted a long time ago — this video of Obama's three-point basketball shot while visiting Kuwait in 2008 says it all — all flash. As he proclaims afterwards: "I think that's all I should do."
Meanwhile, Americans are way-not into Congress.
From CNN:
And a CNN/ORC International poll released Thursday also indicates that nearly three-quarters of the public say that this has been a "do-nothing" Congress.
Two-thirds of those questioned said the current Congress is the worst in their lifetime, with 28 percent disagreeing.
"That sentiment exists among all demographic and political subgroups.
"Men, women, rich, poor, young, old – all think this year's Congress has been the worst they can remember," CNN Polling Director Keating Holland said.
"Older Americans – who have lived through more congresses – hold more negative views of the 113th Congress than younger Americans.
"Republicans, Democrats and independents also agree that this has been the worst session of Congress in their lifetimes."
According to the survey, 73 percent say that this Congress has so far done nothing to address the country's problems, with one in four disagreeing.
…
"Negative attitudes extend to both sides of the aisle: 52 percent believe that the policies of the Democratic leaders in Congress would move the country in the wrong direction; 54 percent say the same about the policies of congressional Republicans," Holland said.
And 54 percent say the same thing about President Barack Obama's policies.
A bright day, indeed.