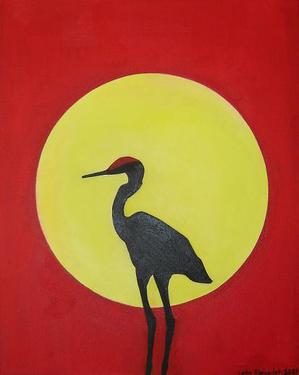 Clear, brilliant-bright sunshine this early Thursday on California's north coast — a nice, semi-surprise, some decent sun was originally projected by maybe on Tuesday, but later forecasts with more rain said Friday, but here it is, today.
My back patio faces east, the sky blue with high, wispy clouds, and all well-above the apartment's dumpsters. Life in the semi-rural/urban environment. One feature about that last rainstorm this week was return of those really magnificent, colorful scenes created in perforation of the precipitation — big enough holes or gaps in a storm cell to allow sometimes just a few minutes of thick, heavy sunshine.
Picture-postcard images, maybe even of a fairy-tale quality of distinct colors, and makes all kinds of shit look clean — odd, but way-nice phenomena.
(Illustration found here).
Not-too-pretty-a-picture elsewhere — some big winter storms creating chaos back East, messy day for traveling out there. My youngest daughter living now in Kansas City, MO, phoned and reported beautiful, sunshine weather — just last week I posted a picture of her neighborhood covered in snow.
Rest of the world seems also a bit bright, but way-sad ironic.