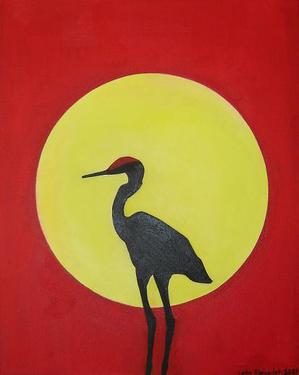 Fogbound again this early Tuesday on California's north coast, seemingly signaling another example of premature spring/early-summer weather routine for our shoreline — fog doesn't usually hang like this until later in the season.
Heat does carry an influence.
Ostensibly, I do a lot of posts on climate change, mainly because there's always something new, and it's way-mega important. Just yesterday, a new study of rising global temperatures at Nature Climate Change, ending with this from the research abstract:
'Regional rates of change in Europe, North America and the Arctic are higher than the global average. Research on the impacts of such near-term rates of change is urgently needed.'
(Illustration found here).
More on the study from CarbonBrief:
The rate of climate change we're experiencing now is faster than at any time in the last millennium, a new study shows.
Researchers compared how temperature varied over 40-year periods in the past, present and future, and concluded that the Earth is entering a new "regime" of rapid temperature change.
We're already locked into fast-paced changes in the near future because of past emissions, the researchers say.
That means we'll need to adapt to minimise the impacts of climate change, even if greenhouse gas emissions are cut substantially.
…
By analysing past temperature records, the researchers found that for the 900 years before the 20th century, rarely any 40-year periods show warming of more than 0.1 degrees per decade.
But when they looked at the second half of the 20th century, the speed of temperature changes increased.
Their analysis shows the rate of surface temperature rise in the Northern Hemisphere is now over 0.2 degrees per decade.
The researchers also look at rates of change for the present and near future.
Using climate models, they calculated rates of decadal temperature changes for 1971-2020.
They then compared them to 1851-1930, before substantial human-caused warming occurred.
The projections are based on an Intergovernmental Panel on Climate Change (IPCC) scenario where global action is taken to limit greenhouse gas emissions.
This means it assumes countries around the world will cut back on carbon emissions very quickly, which currently isn't the case.
…
The results show the Earth's climate is moving to a new regime where the rate of temperature change is dominated by rising greenhouse gas emissions, the researchers say.
Prof Mat Collins, Joint Met Office Chair in Climate Change at the University of Exeter, says the paper adds more weight to research into recent warming:

"The current rate of global warming over multiple decades, and the expected rate of future warming, has been known to be much faster than anything seen in the last 1,000 years or so. This paper nicely quantifies these rates."
And the rates are what humans alive today can expect to experience, lead author Dr Steven Smith, a research scientist at the Pacific Northwest National Laboratory, tells Carbon Brief:
"What was 'normal' is going to keep changing.
"It is unlikely that we can avoid most of the changes projected for the next several decades."
Also yesterday in a way-related issue, Bob Henson at WunderBlog: 'As of Sunday, March 8, Arctic sea ice as calculated by Japan's National Institute of Polar Research extended across 13.65 million square kilometers. This value is more than 450,000 sq km — roughly the size of California — below the record extent for the date.'
Just another day, too, in the hot tropics of our minds…