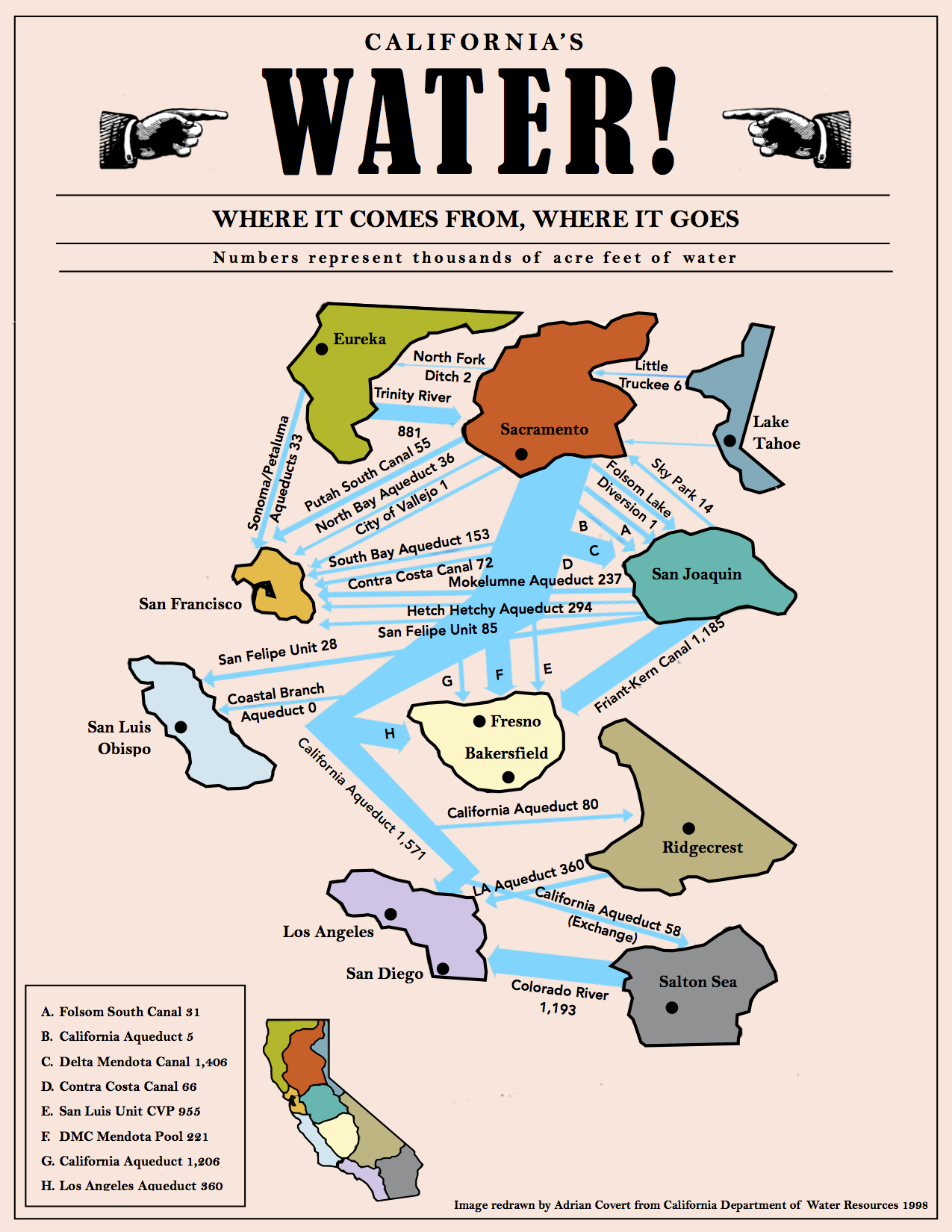 Clear sunshine and windy this Wednesday afternoon on California's north coast as we mosey on through a heat-wave scorching across the state.
Although we're forecast for the low-70s today, the sea breeze keeps the temperatures down into a slight chilled effect — not so in the interior with triple-digit numbers searing eastern mountain valleys.
Extreme heat is worldwide — Dr. Jeff Masters at WunderBlog: 'Unprecedented June heat scorched portions of four continents during the past week, and many all-time heat records are likely to fall across multiple continents this July as the peak heat of summer arrives for what has been the hottest year in recorded human history.'
This morning at the Wimbledon tennis tournament, a ball boy collapsed and was taken off the court on a stretcher.
Here in California, the Sacramento Valley is on fire with 115-degrees this afternoon, also all triple-digit temperatures southward into the San Joaquin Valley, Fresno, most-likely the hell-hole of the Pacific — I lived there a goodly-number of years — is a reported 107-degrees as I finish this post.
In the Bay Area, it was 106 yesterday in Concord, was supposed to be even hotter today.
Yet San Francisco is our situational temp-sister as '…the city never really felt this week's heat wave, barely cracking 70 degrees.'
We be cool.
And it appears, too, us Californians are finally taking the hint on heat, dry, and drought — big water savings last month.
Via ABC News:
California's drought-stricken cities set a record for water conservation, reducing usage 29 percent in May, according to data released by a state agency Wednesday.
Regulators hope the savings will last through summer as California communities are under order to cut water use by 25 percent compared to 2013 levels. Gov. Jerry Brown announced his mandatory conservation order in April.
…
May's water savings were the best showing since the state started tracking conservation last summer.
The report followed several months of tepid conservation, 13.5 percent in April and 4 percent in March.
No figures yet for Humboldt County, but we probably saved, too.
Water in this persistent drought is kind of a bitch.
But no longer a secret bitch — via The Desert Sun in Palm Springs:
Under new legislation signed by Gov. Jerry Brown last week, the state will begin making available well drilling reports that have been kept confidential for decades.
That will open up a trove of information about the construction of approximately 800,000 wells for scientists and others who are seeking detailed data to better analyze California's drought-stressed water supplies.
"Now that we have this data and these tools, we can finally start managing our groundwater resources properly, and that's huge," said Deborah Ores, an attorney and legislative advocate in Sacramento for the Community Water Center, which focuses on areas of the Central Valley where wells have been going dry and people have been struggling for years with contaminated water supplies.
Until now, California had been the only western state that prohibited the release of reports submitted by well drillers.
In other states, those well drilling logs have long been publicly available.
Good to know, especially if we've been accused of attempting to take Arizona's water.
From the Tucson Sun:
Of particular concern is a California drought bill that's been quietly negotiated for months in the U.S. Senate.
"The secrecy generates concern and nervousness. Nobody I know in Arizona knows what's in this bill at this point," says Chuck Cullom, who manages Colorado River issues for the Central Arizona Project, the canal system that brings the river water to Phoenix, Tucson, tribes and farms
…
Still, when Tucson water conservation activist Val Little heard California's governor proclaim emergency water cutbacks this year, her first thought was: Anything bad that happens to California is a threat to Arizona.
"Things are so unknown, on the tipping point and on the edge, that anything can happen," said Little, director of the Water Conservation Alliance of Southern Arizona.
…
The California drought relief bill is being drawn up under the direction of Sen. Dianne Feinstein of that state.
Her press secretary, Tom Mentzer, didn't respond to questions from the Star about the bill.
Water is the 'precious,' plus we've a terrible water-history with Arizona, and the Southwest in general, so if I was them, I'd watch us.
(Illustration above: 'California Water Map,' found here).