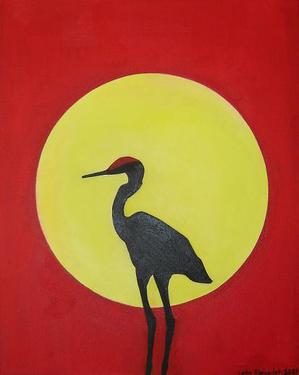 Mostly-clear skies and bright sunshine this Monday on California's north coast, with the last of our latest rainstorm leaving the area earlier this morning — although there's still a 'slight chance' of precipitation today, the look outside doesn't reflect it.
And it's warm, too.
Beyond rain was a 4.3 earthquake yesterday about 90 miles southwest of where I'm located. The area has a fair-share of shakers all the time, but was considered a goody — via Lost Coast Outpost: 'The quake, centered on the Mendocino fault zone, is the largest to hit the region for several months, though it seems to have been only moderately noticed. The "Did You Feel It" map shows only light response from the Eel River Valley, Shelter Cove and north of Humboldt Bay.'
(Illustration found here).
I didn't feel a single thing either — a big shock then when reading about it. That's why earthquakes are so scary, come from nowhere and sometimes without even a shake or sound.
Bigger news — snow maybe in the forecast, especially where it's needed:
Significant early season snow is possible from late Sunday night through Monday evening for the northern Sierra Nevada, southward through Yosemite National Park and the Shaver Lake area east of Fresno, the National Weather Service says.
A winter-like storm will close out a warm weekend, and Valley residents should expect rainfall and cooler temperatures Sunday night, the National Weather Service said.
"This is the first big storm of the season", said Idamis Del Valle Martinez, a weather service meteorologist in Sacramento.
"While most of the rain and snow is expected to fall while the snow levels are high, a few inches of snow over the Sierra passes are possible as snow levels fall Monday morning", according to the forecast.
"Sierra Nevada mountain snow is expected to begin late Sunday night and continue through Monday".
This second wave will also bring much colder air allowing for snow levels to drop down to 5000 feet.
That's where a ridge of high pressure builds in along the coast keeping conditions fairly dry and slowly warming temperatures for the remainder of the week.
However, to aid in really fighting our drought, more white stuff is need up here in northern California — anyhow, snow is way-way-better than shakers…