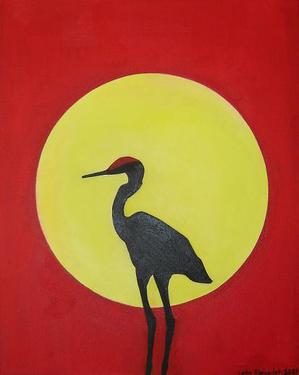 Bright sunshine tempered with a chilly ocean wind this Tuesday afternoon on California's north coast, and beyond a 'chance of rain' tomorrow, the next storm not slated until the weekend.
Cold and clear this morning, as each day a chill creeps closer to shivery-frigid. Although 'drizzle' the size/strength level of our last rainstorm, the sound effects were horrendous — a thunder-clap sounding like a bomb detonation.
Air's not wet, but appears highly-charged, though, and seemingly all along the coast: 'The Bay Area saw less rainfall but more than 500 lightning strikes. Strong wind gusts also were reported, according to the National Weather Service.'
(Illustration found here).
And bolts of sharp, crazy lightning — from Fox News yesterday afternoon:
The blast Monday morning scattered pieces of the 150-foot tall tree all over Simone Nguyen's property and the surrounding neighborhood in San Mateo.
Witnesses said it looked like a bomb went off.
Nguyen had just taken her dog out into the yard when the sky suddenly reddened and the lightning struck.
"A million pieces of my tree just blew up in the sky," Nguyen told a reporter.
When she returned to her bedroom she found a big piece of tree lying where she had been sleeping moments before.
It had flown through the window and shattered glass everywhere.
"I'm very sad and at the same I also feel very lucky that I'm alive," Nguywen said.
Undeniable, and including a 'bomb' noise-effect, too.
And a warming environment supposedly indicates more lightning strikes — from November 2014 and Climate Change News:
Climate scientists foresee a brighter future for America — but no one will thank them for it, as global warming is expected to increase the total number of lightning strikes across the US this century by 50 percent.
David Romps, assistant professor in the Department of Earth and Planetary Science at the University of California, Berkeley, and colleagues report in Science journal that they looked at predictions of rainfall, snow, hail and cloud buoyancy in 11 different climate models.
They concluded that the outcome could only be more atmospheric electrical action.
Right now, the continental US is hit about 25 million times a year by lightning.
But Dr Romps said: "With warming, thunderstorms become more explosive. This has to do with water vapour, which is the fuel for explosive deep convection in the atmosphere.
"Warming causes there to be more water vapour in the atmosphere, and if you have more fuel lying around, when you get ignition, it can go big time."
Cobble the El Niño effect onto water vapor, and you've got a way-big lightning bug-bomb…