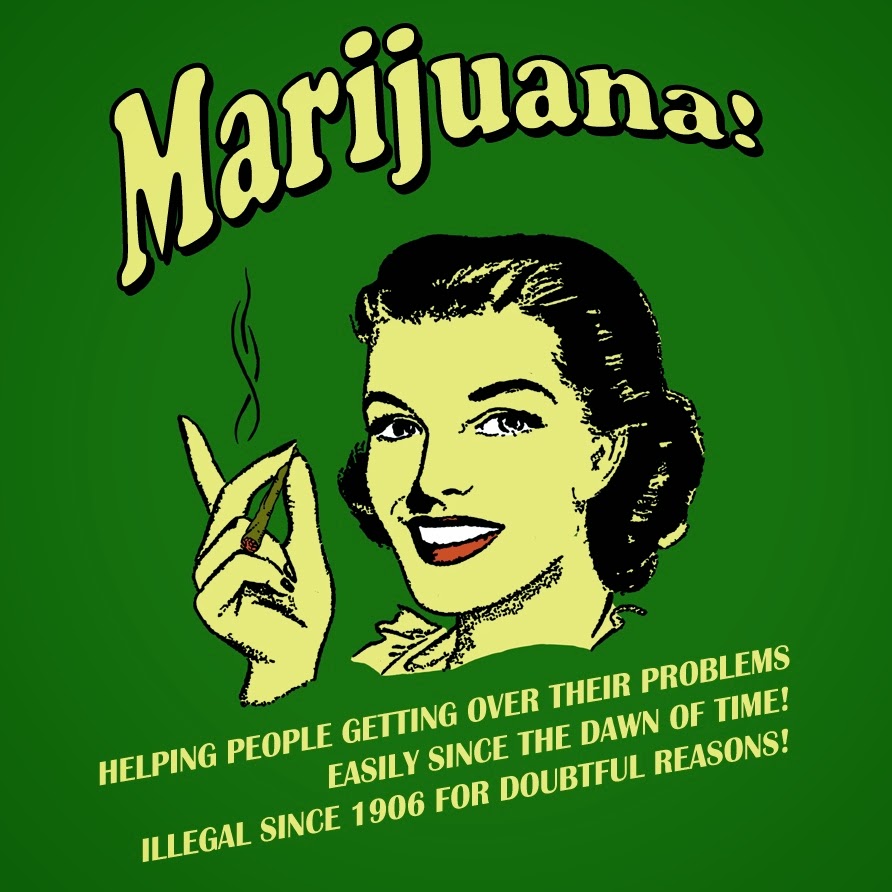 Rain near-about continuously this Thursday afternoon on California's north coast, with precipitation coming in all forms, from light, misty-drizzle to heavy, hard-banging droplets — all soak-you-quick nonetheless.
As an old guy waiting for a brain fade, this is more excellent news for me on medical marijuana's influence on some forms of dementia, as this recent clinical study out of Tel-Aviv University in Israel, spotlighting cannabis and people with Alzheimer's — via SFGate this morning: 'Adding [medical cannabis oil] to [Alzheimer's Disease] patients' pharmacotherapy is safe and a promising treatment option," researchers concluded.'
(Illustration found here).
In the past few years, there's been a huge stride forward in collecting information about marijuana's medical factor, a wide-ranging area beyond toking the joint.
More from SFGate:
Alzheimer's Disease is a devastating and fatal degenerative neurological disease affecting more than five million Americans today.
One in three seniors will die with Alzheimer's or another dementia, and Alzheimer's is the sixth leading cause of death in the nation, costing America about $203 billion in 2013.
Past studies indicate the active ingredients in cannabis can provide palliative relief to Alzheimer's patients with dementia — calming them down and allowing them to sleep.
Cell studies also indicate cannabis' active ingredients could prevent the onset and progression of Alzheimer's, by interrupting the cycle of beta-amyloid plaque creation thought to cause Alzheimer's Disease.
…
The main active ingredient in cannabis "tetrahydrocannabinol (THC) is a potential treatment for Alzheimer's disease (AD)" researchers wrote.
They wanted to measure the safety and efficacy of giving a medical cannabis oil containing THC as an add-on to existing Alzheimer's drugs.
Their goal: relieving the terrifying behavioral and psychological symptoms of dementia.
Eleven patients were recruited into an open-label, month-long trial.
Ten patients finished the trial, and researchers reported "significant reduction" in mental illness severity, especially with regard to delusions, agitation/aggression, irritability, apathy, sleep, and caregiver distress.
Other than that…
In a related marijuana note — another study debunks the notion of cannabis use and dumbness.
Per Raw Story:
The study, published online January 6 in the Journal of Psychopharmacology, found a statistical association between cannabis use and decreased intellectual performance. However, this association vanished when the researchers took other variables into account. "The notion that cannabis use itself is causally related to lower IQ and poorer educational performance was not supported in this large teenage sample," wrote Claire Mokrysz of the University College London and her colleagues.
…
"People often believe that using cannabis can be very damaging to intellectual ability in the long-term, but it is extremely difficult to separate the direct effects of cannabis from other potential explanations," Mokrysz added.
"Adolescent cannabis use often goes hand in hand with other drug use, such as alcohol and cigarette smoking, as well as other risky lifestyle choices. It's hard to know what causes what- do kids do badly at school because they are smoking weed, or do they smoke weed because they're doing badly? This study suggests it is not as simple as saying cannabis is the problem."
Teen-age to old-timers…