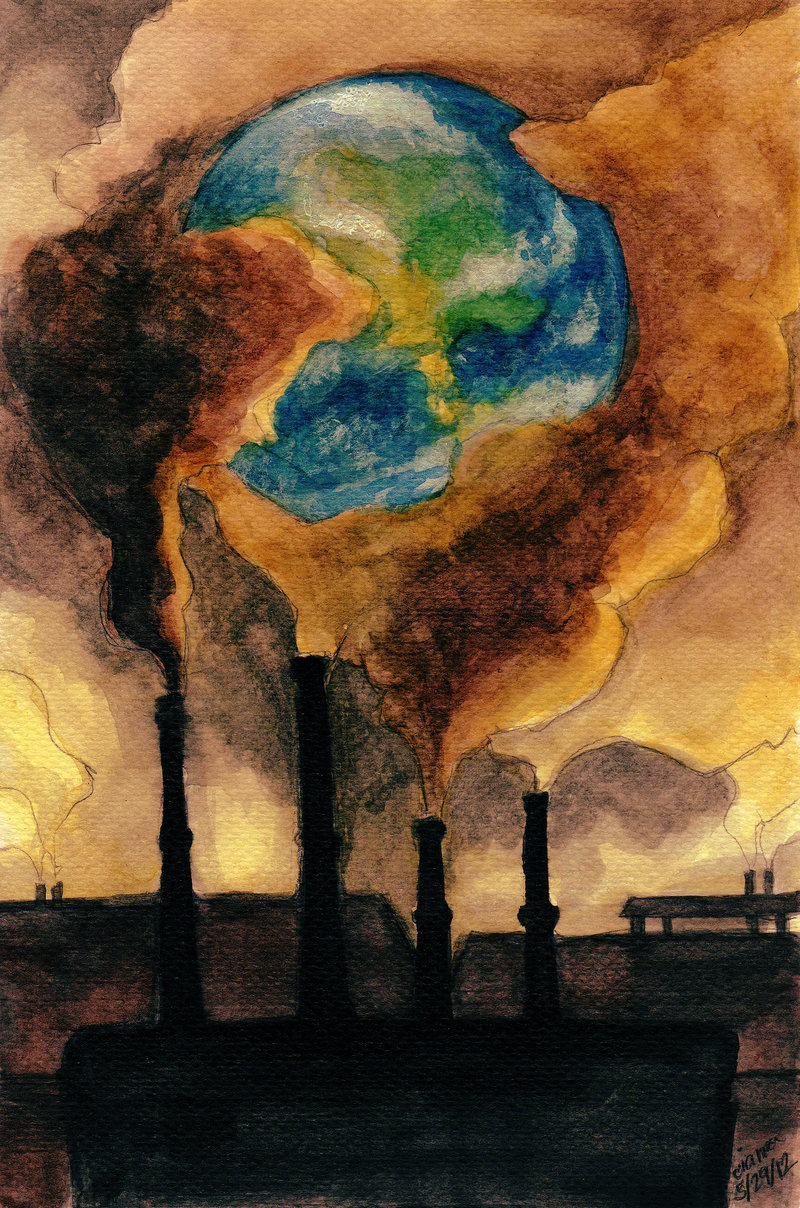 Beauteous, bright sunshine this Friday morning on California's north coast, an environmental-glare sharpened by chilled ocean-winds.
Precipitation maybe over the weekend, but amount depends upon the difference between 'chance' and 'isolated' — drizzle?
Weather has become more than just some idle, social chatter — reality bites.
Startlingly-gorgeous weather here, but not so everywhere (UK's Independent this morning): 'India has set a new record for its highest-ever recorded temperature – a searing 51 degrees Celsius or 123.8F – amid a devastating heatwave that has ravaged much of the country for weeks.'
Coming attraction for the rest of us — Andy Pitman, climate scientist, on the record-breaking global temperatures reported this week: '"The 1.5C target, it's wishful thinking. I don't know if you'd get 1.5C if you stopped emissions today. There's inertia in the system. It's putting intense pressure on 2C."'
Supposedly, that's the level where shit really gets serious.
Warm, too, the melting Far North — from today's WunderBlog on this year's quickening Arctic sea ice depletion, and this key side-note on overall global warming:
Another downside of premature snow cover loss is the potential for early-season wildfire across the far north.
A prime example is Canada's disastrous Fort McMurray fire, which exploded in early May as record heat swept over a snowless landscape.
Although the fire still surrounds the city, some 85 to 90 percent of Fort McMurray's structures were saved, and residents may be able to return beginning in early June.
Media interest in the event has waned in recent days, but the fire continues to rage, with a new burst of growth this week.
On Thursday, the fire covered some 1.2 million acres — twice the size of Rhode Island — and was beginning to extend into Saskatchewan.
As noted by blogger Robert Scribbler, this fire already has spanned more area than all of Alberta's fires in 2015 combined.
Soot from the Fort McMurray fire, and from major wildfires burning across parts of Siberia, could exacerbate the loss of sea ice by falling atop the ice and darkening the surface, thus increasing its ability to absorb sunlight.
And the warming circle of catastrophe…
(Illustration above found here).