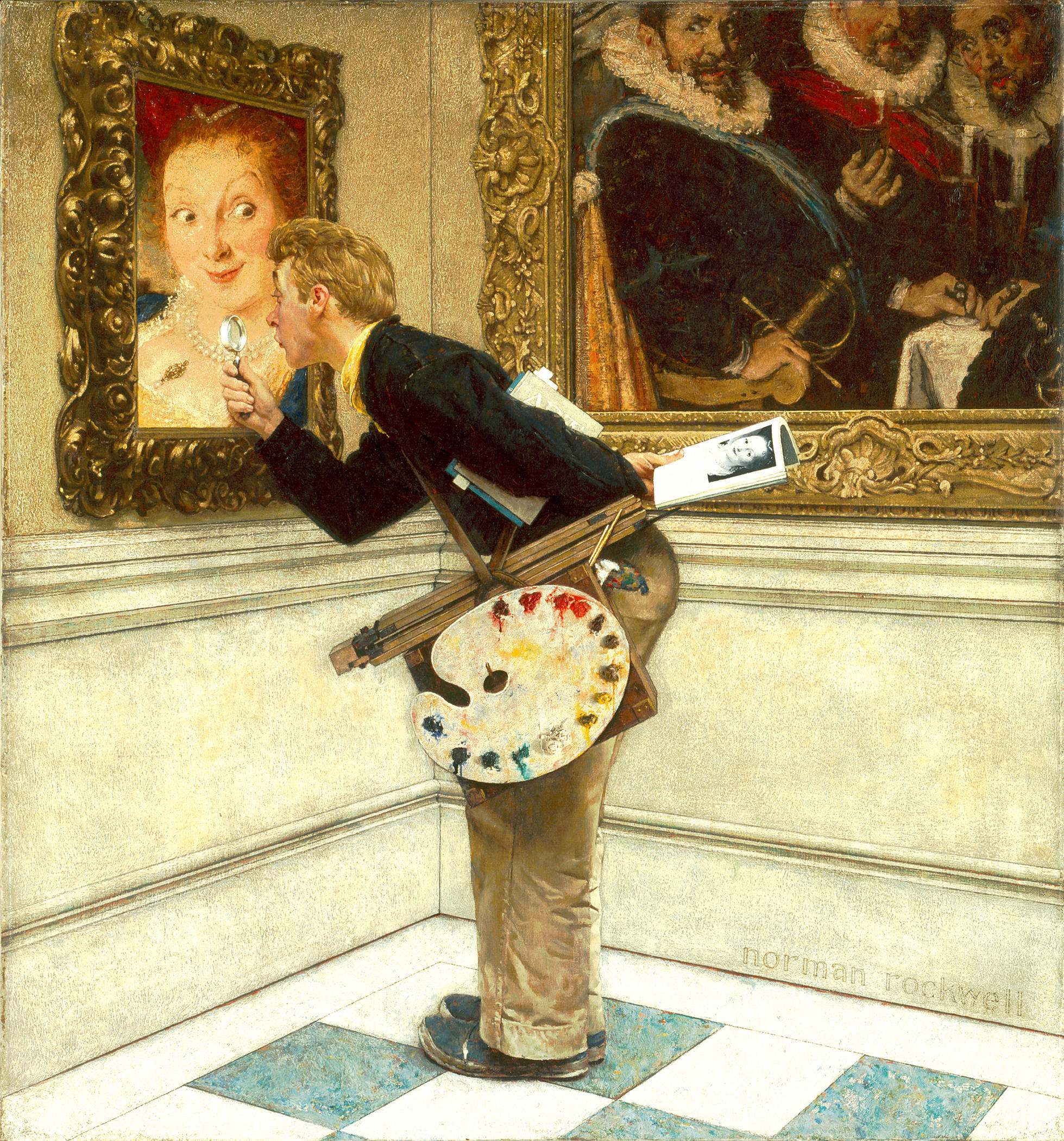 (Illustration: 'Art Critic' by Norman Rockwell, found here).
Wet, chilly and dark this Friday evening on California's north coast, and a bad case of sad.
Bad let-down, to say the least. I kind of knew/felt it was too good to be true — tonight at the New York Times, and yes, piss-and-moan:
The rare public statement by a spokesman for the special counsel, Robert S. Mueller III, challenged the facts of an article published by BuzzFeed News on Thursday saying that Mr. Cohen had told prosecutors about being pressured by the president before his congressional testimony.
"BuzzFeed's description of specific statements to the special counsel's office, and characterization of documents and testimony obtained by this office, regarding Michael Cohen's congressional testimony are not accurate," said the spokesman, Peter Carr.
…
BuzzFeed News maintained that its report was accurate, its editor, Ben Smith, said after Mr. Mueller's office disputed the account.
"We stand by our reporting and the sources who informed it, and we urge the Special Counsel to make clear what he's disputing," Mr. Smith said on Twitter.
BuzzFeed News reported Thursday evening that Trump had personally directed Michael Cohen to lie to Congress about a real estate project in Moscow.
The report cited two federal law enforcement sources and said the special counsel's office had learned of Trump's alleged directive from multiple witnesses, Trump Organization emails, text messages and other documents.
If true would have been the T-Rump's downfall, an impeachment epitaph. And in the flow of things, a most-wonderful situation if the T-Rump got Cohen to lie to Congress– the motherfucker would be gone-johnson.
Now…