Hot this Monday afternoon in California's Central Valley. Too much shit going on for much more than some sounds for the times — this near-about my anthem this past year:  
Coupled with this:
And this one for some reason I've grown to love hearing over and over again (another musical h/t to Susie). I'd never heard of Grace Potter before she popped up on Susie's musical catalog, but she's way-talented in a number of venues, and has her own distinct sound — this is near-equal with the original, with Potter's particular touch:
Also a neat acoustic versions here.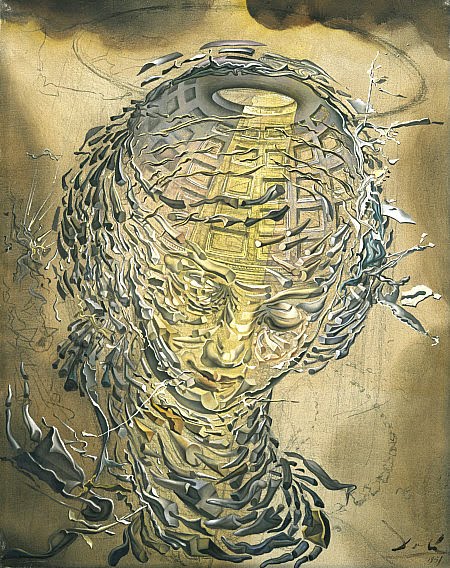 (Illustration: Salvador Dali's 'Raphaelesque Head Exploding,' found here)