A turkey can't remember how idiotic he truly be:
FLASHBACK: In 2018, President Trump attacked Carrots the turkey for refusing to concede he had lost the vote on the White House turkey pardon contest.

"This was a fair election… unfortunately, Carrots refused to concede and demanded a recount."

— andrew kaczynski? (@KFILE) November 23, 2020
In a juxtaposition of sane to bat-shit crazy today (Washington Post live blog this morning):
President-elect Joe Biden plans to introduce his foreign policy and national security team at an event Tuesday in Wilmington, Del., as President Trump allows the transition to formally proceed even though he continues to insist he will "never concede."

Trump, who has kept a low profile over the past three weeks, is scheduled to make a public appearance at the annual presidential turkey pardoning in the Rose Garden.
No amount of whiplash will save him.
However, this won't stop the T-Rump roll — David Corn at Mother Jones this morning:
These missives all request money for Trump's so-called "Election Defense Fund" — that is, his effort to overturn the election results and retain power — and they are obvious acts of grift.
Though they generally ask for small amounts — from $5 to $45 — the fine print on the donation page notes that unless you kick in about $8,000, the money goes to Trump's political operation and the Republican National Committee, not the special fund that pays for the legal challenges Trump has been mounting (and losing) and the recounts he has been requesting.
These emails are merely the latest iteration of Trump's campaign money-grab, as he tries to financially exploit the clown-show coup Giuliani has been running for him.

But this barrage is doing more than squeezing cash out of Trump fanatics.
For the recipients, it is solidifying a dangerous message: the election was illegitimate.
Though campaigns typically do not disclose such information, it is a fair assumption that millions of people are receiving these solicitations on a daily basis.
Your pro-Trump uncle or aunt — they are constantly being told that the evil Democrats have mounted a coup to topple Trump.
Yes, Trump tweets this every day.
But for those Trump-supporting Americans not on Twitter, these emails form a ceaseless reinforcement of Trump's false counter-narrative: the 2020 election was rigged.
A monster of a turkey looking for a pardon…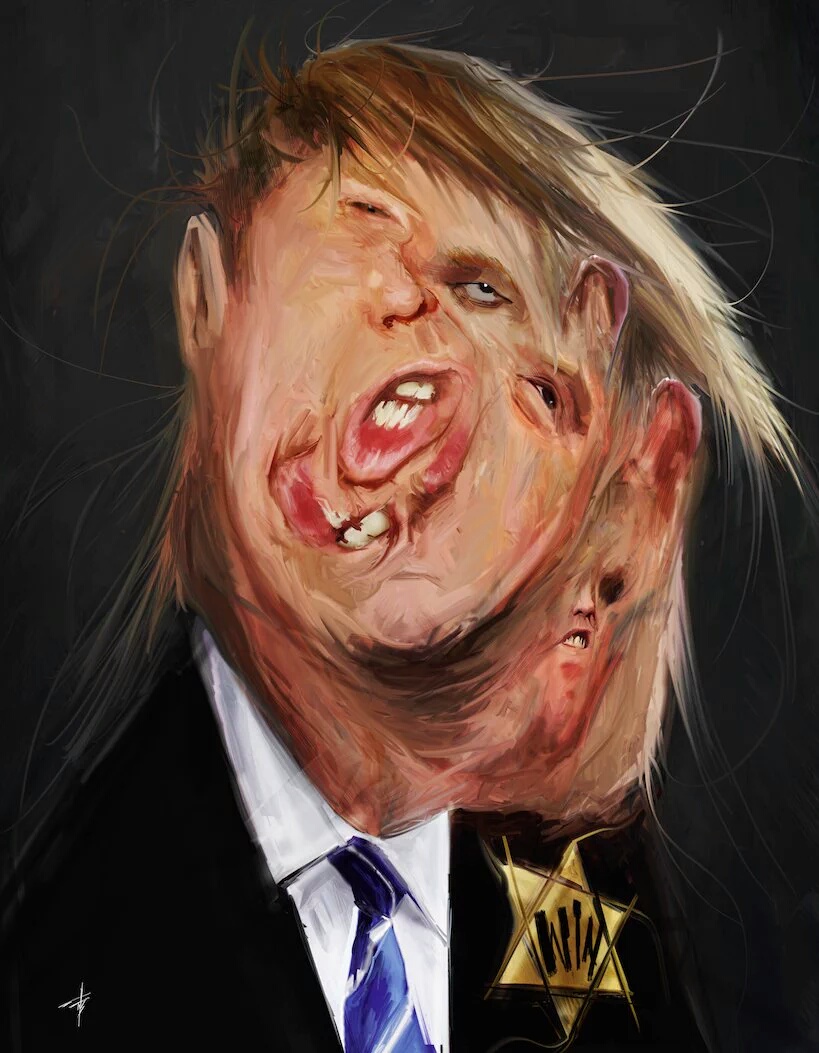 (Illustration: 'President Trump,' by Jonathan Bass, found here).