In a time of a way-divided country, there's one issue a bulk of Americans are together in agreement — lighten-up on marijuana.
Right now, pot is medically legal in 33 states, recreationally legal in 12 states, as well Washington, D.C, and two-thirds of Americans want marijuana to be legalized: 'The share of U.S. adults who oppose legalization has fallen from 52-percent in 2010 to 32-percent today.' (Pew Research Center survey a year ago).
Up to date, today the science-side of the weed, medical marijuana, received a jolt of good, realistic news — from the University of Sydney on study concluions:
A landmark study on how cannabis affects driving ability has shown that cannabidiol (CBD), a cannabis component now widely used for medical purposes, does not impair driving, while moderate amounts of the main intoxicating component tetrahydrocannabinol (THC) produce mild driving impairment lasting up to four hours.

The study was led the Lambert Initiative for Cannabinoid Therapeutics at the University of Sydney and conducted at Maastricht University in the Netherlands. It was published today in the prestigious Journal of the American Medical Association.

There has been substantial growth in medical treatment using cannabis-related products in Australia and overseas.
This includes increasing use of CBD-containing products for conditions such as epilepsy, anxiety, chronic pain and addictions.
Many currently available products also contain a mixture of THC and CBD.
…
"Road safety is a primary concern," Dr Arkell said. "These results should allow for evidence-based laws and regulation for people receiving medical cannabis.
Academic Director of the Lambert Initiative, Professor Iain McGregor: '"The results should reassure people using CBD-only products that they are most likely safe to drive, while helping patients using THC-dominant products to understand the duration of impairment."'
I'v always known THC will shit on your driving skills — I get too paranoid. Medical marijuana use, however, has really changed, and way-expanded in the past decade or so, with research on the effects of cannabinoids on the human body and its aid to people with a variety of health problems.
The two main ingredients, or chemicals, from marijuana used in medicine are Delta-9-tetrahydrocannabinol (THC) and cannabidiol (CBD). THC is the one that creates the 'stoned' effect.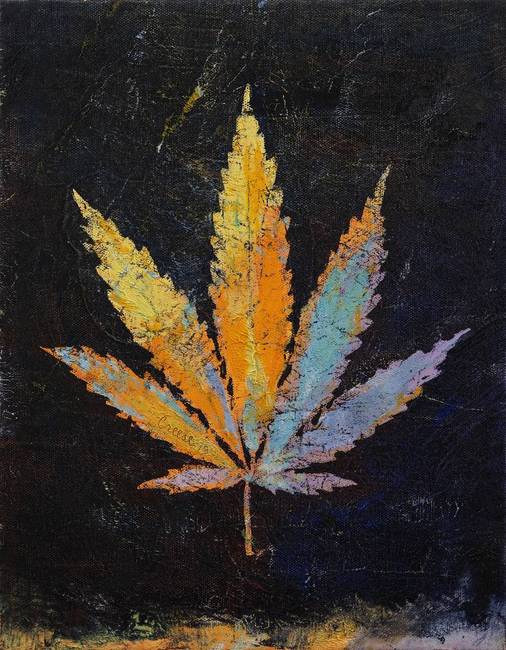 Years ago, I used to post a lot about the quickly-changing environment in the world of marijuana — from legalization to medical research. Maybe the increasing shit of numerous other directions shifted the subject matter for me to some back-burner.
However, the plant continues to be a bring-together type force, which is a happy.
There's a most-excellent run-down of marijuana ballot initiatives from our last, infernal election, state-by-state via Mashable, posted the day after — along with lengthy results, an ending in tune: 'Despite, you know, everything else on fire this election season, the mere inclusion of these measures is proof of the progress the United States is making toward a more equitable, less policed future. It's not a drug free-for-all, but it's setting the foundation for a healthier public.'
All is not all bad…
Easier to fill a bowl, or roll a doobie…
(Illustration: 'Cannabis,' by Michael Creese, found here).
Musical smooth…
Long time ago, right now…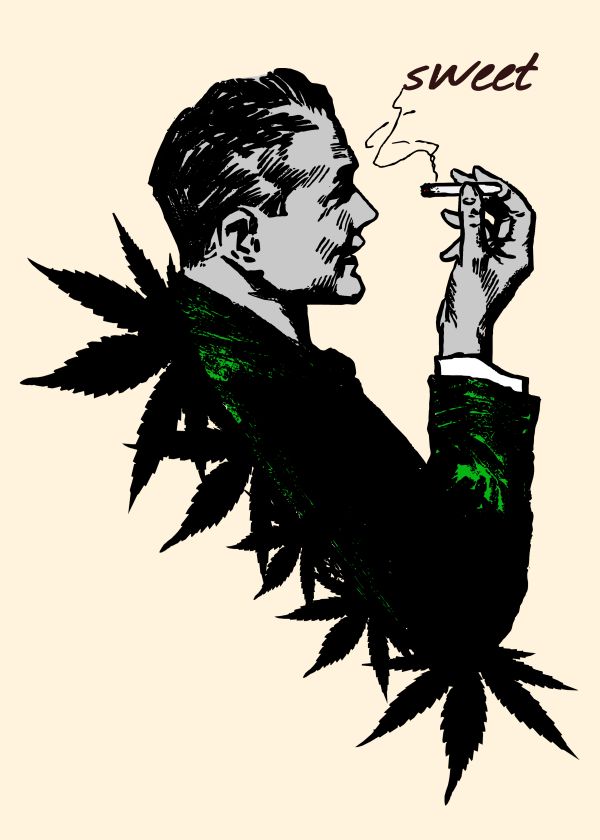 (Illustration: 'Cannabis and Politics,' by Denis Marsili, found here).