A victory, long-in-coming:
BREAKING: The House of Representatives just voted to federally legalize marijuana and expunge records.

Never before has a chamber of Congress passed or considered such a far-reaching cannabis bill.

Over to you, senators.https://t.co/cgXDdrI3k8 pic.twitter.com/cx3OeMYFm2

— Tom Angell ??? (@tomangell) December 4, 2020
Yeah, the Senate. Even more reason the Georgia run-off is so damn important — well, way-way- important to this country's survival in any 'normal' fashion.
And Republicans are such hypocritical assholes:
Republicans ridiculed the measure as unnecessary when so many Americans need economic relief from Covid-19.

"With all the challenges America has right now, (Republicans) think Covid relief should be on the floor, but instead, the Democrats put cats and cannabis" on the House floor, said House Minority Leader Kevin McCarthy, R-Calif.

The AP writes: McCarthy's comment about cats referred to a separate bill approved by the House to ban private ownership of big cats such as lions and tigers, a measure boosted by the Netflix series "Tiger King.?

That bill, approved by the House on Thursday, would allow most private zoos to keep their tigers and other species but would prohibit most public contact with the animals.
House Dems passed a COVID bill in MAY!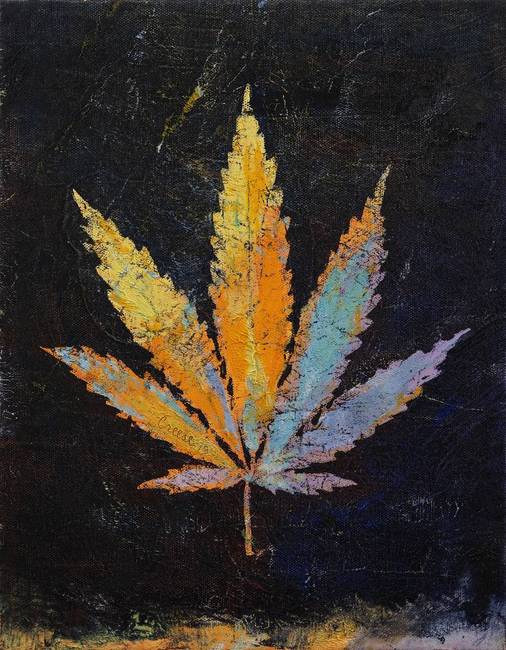 (Illustration: 'Cannabis,' by Michael Creese, found here).