One most-wonderful scene today with the new Biden adminstration is the return of the 'sane' and qualified press briefing without bullshit and 'alternative facts:'
White House Press Secretary Jen Psaki tells reporters in first briefing: "There will be times when we see things differently in this room…That's okay. That's part of our democracy, and rebuilding trust with the American people will be central to our focus in the press office" pic.twitter.com/mz9rNC0xlU

— CBS News (@CBSNews) January 21, 2021
I missed most of todays events as they unfolded as I had a follow-up medical exam in the afternoon at UC Davis in Sacramento. However, I did catch Biden's inauguration this morning, including Lady Gaga's National Anthem rendition, and his speech — we're off to a most-excellent good footing.
And this evening, a media-blend of reality and normalcy — via Slate tonight:
On Wednesday evening, White House Press Secretary Jen Psaki delivered her first press briefing of the Biden era.
To sum up the social media response to Psaki's performance, it was viewed widely as delightfully (p)sane.

Some noted how Psaki's performance didn't even include insane lies about the size of the inauguration crowds that could be easily disproven by photographs, as Sean Spicer delivered in his second day on the job four years ago.
The press conference was mostly generic 'getting to know you America' platitudes about transparency and "telling the truth" that read as franticly refreshing following four years of deranged lunacy and constant falsehoods meant to placate the world's biggest egomaniac and liar.
But there was indeed also some substance.

Psaki promised a return to the normal schedule of daily press briefings and regular COVID briefings.
She said that Anthony Fauci would be representing the United States at a meeting on Thursday of the World Health Organization, a group from which Trump tried to withdraw the country.

She maintained Biden's position that—independent of his calls for national unity and healing—it was entirely up to Congress how to handle an impeachment trial of Donald Trump for incitement of insurrection. She also maintained that they could work on his agenda while dealing with an impeachment, but Sen. John Cornyn—a top ally of Minority Leader Mitch McConnell—immediately poured cold water on that idea, which is something the press can ask her about at her next press conference on Thursday while expecting a rational and truthful response.

Psaki also reiterated that the president was committed to trying to win over Republican support for his $1.9 trillion relief measure, while also saying that the matter was urgent and that he would not be removing the option of passing a quick bill through budget reconciliation.
…
How the Biden decides to move forward with that bill given that Senate dynamic is something that members of the press can ask Psaki about—and expect to receive sane, rational, truthful answers to — tomorrow.
A couple of responses:
It's so crazy watching a White House press briefing that is not just a bunch of journalists being grossed out by an extended presidential ego fluffing while OAN cheers

— john r stanton (@dcbigjohn) January 21, 2021
And T-Rump's knowledgeable niece:
Jen Psaki is blowing me away.

— Mary L Trump (@MaryLTrump) January 21, 2021
Seemingly, a fresh-air breath of sanity has waffed across the land — so onward to that fabled tomorrow…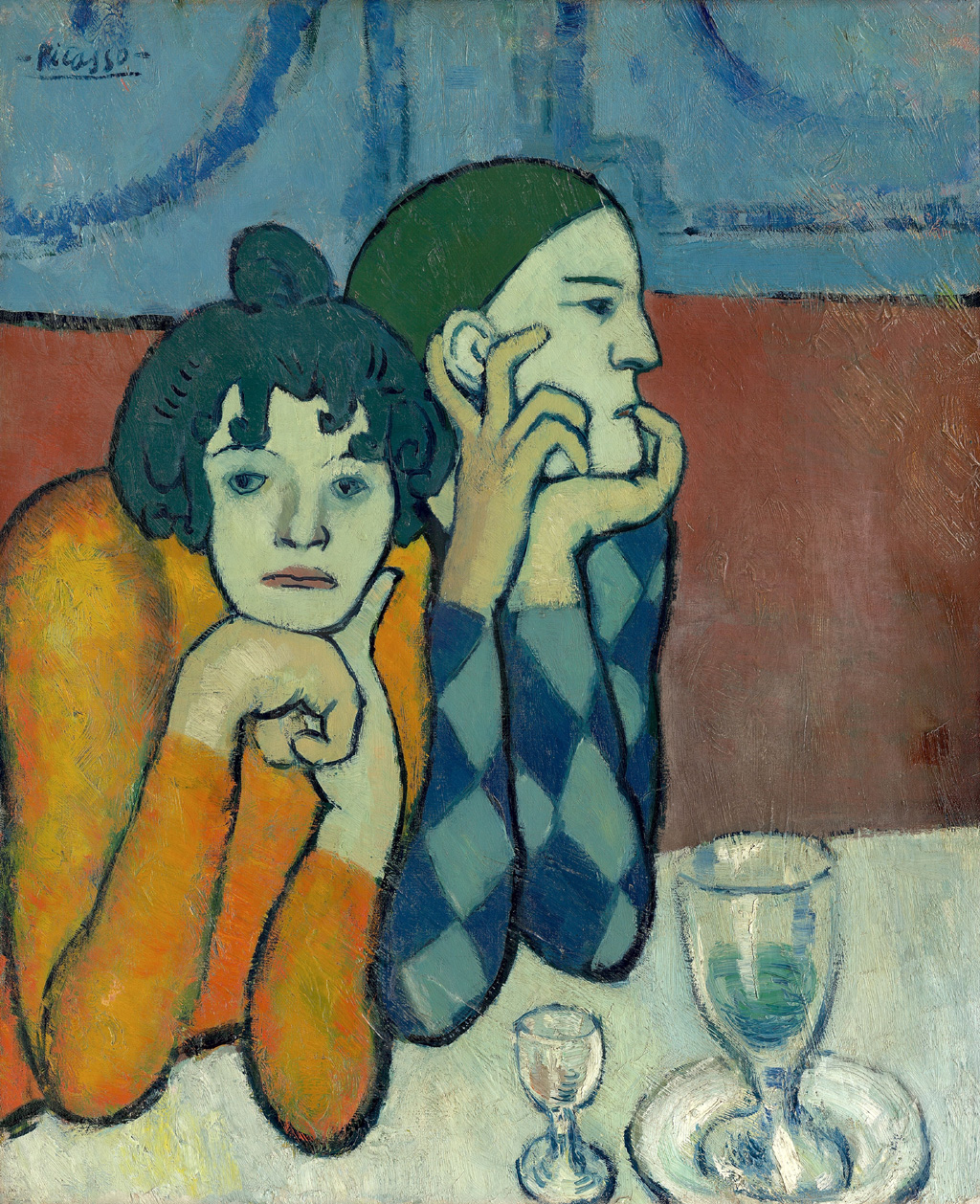 (Illustration: Pablo Picasso's 'Les Deux Saltimbanques: l'Arlequin et Sa Compagne,' found here).