A major portal for the public into any White House is through the press briefing/conference, they're either chaotic bullshit or reassuring to facts and reality. One really refreshing aspect of Joe Biden's presidency so far is the question-and-answer sessions with Biden's White House press secretary, Jen Psaki.
In her very-first appearance before reporters last Thursday, Psaki covered her ground without having to lie, or whine:
Psaki handled questions with no outward nervousness, even displaying a practiced ability to duck.
NBC's Peter Alexander had to ask a second time whether Biden had confidence in FBI director Christopher Wray, before Psaki said she'd check with the president and come back with an answer at another time.
…
Psaki showed a bone-dry wit when one reporter asked if Biden planned to keep the new color scheme that Trump ordered for Air Force One.
"This is such a good question," Psaki said. "I have not had the opportunity to dig into that today."
She reminds me a bit of CJ Cregg of "The West Wing," but shorter. And she's experienced, joining national politics with the John Kerry campaign in 2004, served as Obama's traveling press secretary in 2008, and then worked on his White House communications team as deputy press secretary and deputy communications director. Psaki later became spokesperson for the State Department in 2012.
A good profile of Psaki at BusinessInsider this afternoon.
Anyway, and then today she showed her dexterity during a morning session with reporters, especially engaging nit-twit Fox News White House Correspondent Peter Doocy with a game of who's got brains, and he lost:
…and now let's watch @PressSec turn Peter Doocy into a crumbled piece of trash being thrown into a paper basket. https://t.co/IcKFzzbXxM

— Luis Miguel Echegaray (@lmechegaray) January 25, 2021
Nutshell per Raw Story:
"President Trump was imposing travel restrictions in March specifically on China," Doocy said, beginning his question. "Then-candidate Biden called it 'xenophobic' and 'fear-mongering.' So, now-President Biden is putting travel restrictions on people coming in from other countries. What words would you use to describe this?" he asked.

"Well, I don't think that's quite a fair articulation," Psaki replied.
"The President has been clear that he felt the Muslim ban was xenophobic; he overturned the Muslim ban. He also though has supported, and he himself – even before we did, I should say even before he was inaugurated – steps, travel restrictions in order to keep the American people safe, to ensure that we are getting the pandemic under control, that's been part of his policy, but he was critical of the former president for having a policy that was not more comprehensive than travel restrictions, and he conveyed at the time and, more recently, the importance of having a multifaceted approach, mask wearing, vaccine distribution, funding in order to get 100 million shots in the arms of Americans in the first 100 days, not just travel restrictions."
Full-bore, steam-roller of an answer, straight forward with facts on a thick scale. However, Doocy couldn't quit while behind, and came out this afternoon and was popped again, this time by President Biden (I like writing that):
"It took a long time to get here and it will take a long time to beat it" — Biden in response to a gotcha question from Fox News about why he hasn't already eradicated the coronavirus pic.twitter.com/udgWaynYfJ

— Aaron Rupar (@atrupar) January 25, 2021
Biden held a COVID update kind of news briefing later in the day and after near-about finishing, he stopped his staff from herding reporters out to take a final question from Doocy, son of long-time Fox News host Steve Doocy.
I didn't see the briefing, but here's a recap via Mediaite this afternoon:
"Wait, wait, wait," Biden said.
"I know he always asks me tough questions, and [they] always have an edge to them, but I like him anyway. So go ahead and ask the question."
…
Doocy also asked about Biden's rhetoric related to the virus, noting Biden said there was "nothing" the government could do to "change the trajectory of the pandemic" over the next several months.
"What happened to two months ago when you were talking about, declaratively, that [you were] going to shut down the virus?" Doocy asked.

"I am going to shut down the virus," Biden replied.
"I never said I'd do it in two months. I said it took a long time to get here and a long time to beat it. We have millions of people out there who have the virus. We're just, for the first day, I think, correct me if I'm wrong, I've been doing other things this morning, speaking with foreign leaders, but one of the first days that the numbers actually come down, the number of deaths, and the number on a daily basis and the number of hospitalizations. … It's going to take time, it's going to take a heck of a lot of time."
Another steam-rolled answer — just said as reality, reported today there's a 21-percent drop in new US cases of COVID-19 last week with all states noting declines.
Joe knows: "This is a big fucking deal!"
Anyway, off the subject matter, but still on the T-Rump's vile vanishing shadow, an interview by Hadley Freeman at the Guardian this afernoon with Jon Bon Jovi revealed another specimen of T-Rump's horrifying mindset:
Would he let Donald Trump use his music?

He recoils as if physically attacked.
"No! No no no! On every issue we wholeheartedly disagree, from how he handled the Covid crisis to immigration to the Paris accord — everything! No! No!"

Bon Jovi and Trump have an extremely weird history.
Back in 2014, the singer, along with some Canadian investors, tried to buy the NFL team the Buffalo Bills, outbidding Trump.
But there was suddenly strong anti-Bon Jovi feeling in Buffalo, NY, with "Bon Jovi-free" zones and negative graffiti, stemming from the rumour that he and his partners would move the team out of the city.
Bon Jovi fiercely denied that, but the Bills ultimately went to a third bidder and that was the end of that — until three years ago, when it emerged, inevitably, that the anti-Bon Jovi campaign had been started by Michael Caputo, a political strategist, who had been hired by Trump.

"I was really shocked at the depths [Trump] went to. He wasn't even qualified to buy the team, because you have to submit your tax returns, and he never filed the paperwork. Instead, he did this dark shadow assassination thing, hoping to buy the team at a bargain basement price. But I just couldn't understand how this misinformation was being put out there. It was seriously scarring," Bon Jovi says, eyes wide.
Yes indeed, 'seriously scarring' for all of America. I've always liked Bon Jovi, he seems fairly okay depsite the fame, wealth, rock-n-roll, and whatnot. Straight-faced on "30 Rock," even:
Liz Lemon get a grip…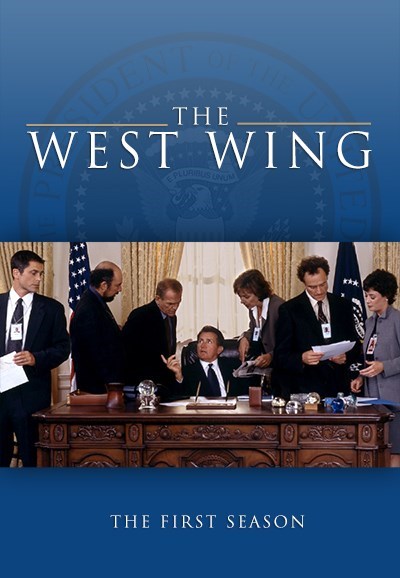 (Illustration found here).