Midst of crazy there's always music.
During the news surfing this afternoon, looking for whatever, I spied another song from The Running Mates I hadn't seen before — I don't know their whole catalog for shit's sake.
I've become way-appreciative of the amazing husband/wife duo the last few weeks as their covers of some great originals seem to fit right in with this mad time of life. An acoustic, emotional take on the familiar helps maybe to make the transition from the now onto the tomorrow.
This the fourth of the 'Destination' series (the last one here), and hopefully they'll be more on down the line.
Today's musical gem flashback is Cyndi Lauper and "Time After Time" (1983) — original found here:
"If you fall, I will catch you, I'll be waiting…"
And the song which at the outset made me a 'Mates' fan, and seems to scream for the nowadays, "What's Up" — orginal by the 4 Non Blondes found here:
"25 years and my life is still
Tryin' to get up that great big hill of hope
For a destination"
Bonus track — from one of my favorite musical sources, Enigma, with "Age of Loneliness." Adds a bit of the metaphysical to the aural sense:
Onward…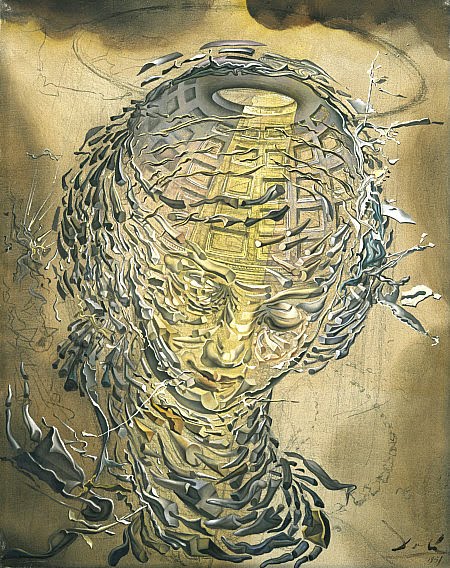 (Illustration: Salvador Dali's 'Tête Raphaëlesque éclatée [Exploding Raphaelesque Head],' found here).