Questions from White House reporters at Joe Biden's first press conference today were a bit one-sided and seem to carry a right-handed approach to political shit, with some observers calling for them to do a better job.
The reporter's reality is to the people:
Biden: "The idea that I'm gonna say, which I would never do, that if an accompanied child ends up at the border we're just gonna let him starve to death and stay on the other side — no previous administration did that either, except Trump. I'm not gonna do it." pic.twitter.com/zhz10vP3jY

— Aaron Rupar (@atrupar) March 25, 2021
Journalists are supposed to work really for the truth and present it to the public, though, four, long, terrible years of the T-Rump makes reframing coverage of the Biden White House all the morfe needful — Jack Holmes at Esquire today looks at the 'humanity' of Biden's approach to immigration, which seemed to make up about 40-percent of questions posed at the presser.
Reporters' questions are for whose benefit?
And there's the issue. The press should ride the Biden administration hard, but we've all got to think about whose interests we're supposed to be representing in this business.
Is it people who otherwise would have no voice in how this country is governed? Or is it the opposition party? Because it's hard to see who stands to benefit from asking Biden if he's treating refugees too humanely other than his hardliner opponents.
Is it in the interests of the people of the United States? Are their lives materially affected by Biden's decision to allow children to get an asylum hearing before they're deported?
All these questions take on an added flavor if you allow yourself to grapple with the United States' role in destabilizing these very same countries — Guatemala, Honduras, El Salvador — to the point that they are failing states from which people feel they have no choice but to flee.

And then there's the other issue of whether we needed a plurality of the questions here to focus on immigration.
Certainly it merited discussion, but this much?
This does not reflect the most pressing concerns of everyday American citizens. It reflects the priorities of people who have been consuming a lot of news — particularly television news — for the past week and a half.
It is the job of the White House press, and the political media more generally, to better align our own concerns day-to-day with those of people who are voiceless in this democracy.
Holding the president accountable has got to be about more than ferrying his political opponents' talking points into the room, because there are real questions about the humanity of his approach to immigration.
Much like with Barack Obama, they are not about whether he's being too humane.
Journalism has to get rid of the mantle of the T-Rump years and start to report reality. This from Aaron Blake at The Washington Post this afternoon does dive into that situation:
Members of the media have been waiting a while to directly question this president. The spotlight was on Biden, but also on reporters when it comes to the questions they would ask.
That's especially the case given the adversarial role between journalists and former president Donald Trump.

Most of the questioning was focused on the issues of the day: immigration, China and foreign threats. But others drifted into horse-race territory that didn't seem nearly as pressing two months into a presidency.
These included whether Biden intended to seek reelection — he said, "The answer is yes, my plan is to run for reelection, that's my expectation" — and whether, if he did so, Vice President Harris would rejoin him on the ticket.
He was even asked whether he expected he might face Trump again in that campaign, as if he knew anything about Trump's plans.

There was also a distinct lack of deep questioning on the biggest current challenge facing our country and the world: the coronavirus threat.

Other critiques of the questions was more overwrought. Some on social media criticized a reporter asking about whether Biden thought his policies might be to blame for the border surge. That's a valid question, given that Biden's own border ambassador acknowledged that Biden's, in her words, more "humane" policies might be more attractive to would-be border-crossers.
Another asked about whether a failure to pass the Democratic voting rights bill might hurt the party in upcoming elections — also a valid question, in light of GOP legislatures pressing forward with voting restrictions in key states.

These news conferences are difficult. Not every question is going to provide a ton of insight.
And everyone thinks they can do better.
But that doesn't mean the media can't actually do better.
Well, they have to do better:
Long ago — just three months ago, it feels like…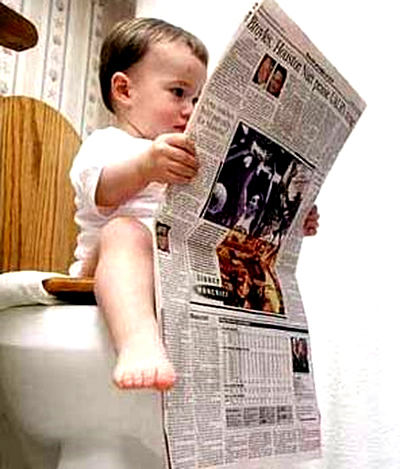 (Illustration found here).