We're under seige, and the call is coming from inside the house — Republicans and the end of America as we know it:
This line occurred almost simultaneously with Republicans blocking the Jan. 6 commission. https://t.co/sMLWsOKfpQ

— Evan McMurry (@evanmcmurry) May 28, 2021
Just to see how Americans have 'come together' — some polls on various notable subjects, results via Forbes yesterday afternoon:
A poll from Quinnipiac University released Thursday found 59-percent of Americans do not believe the GOP is "acting in the best interests of democracy," while 34-percent think it is.

64-percent of independents and 83-percent of Democrats in the poll say Republicans are not acting in democracy's best interests, though only 16-percent of Republicans say the same.

By contrast, 49-percent of Americans in the poll say Democrats are not acting in the best interests of democracy, compared to 44-percent who say they are.

While the vast majority of GOP lawmakers oppose the commission, 56-percent of Americans and 58-percent of voters said they support it in a YouGov/Economist poll released Wednesday.

That's in line with polls from SurveyMonkey and Daily Kos released earlier this month — though a Harvard CAPS/Harris poll released Monday found more division.

Most Americans also don't believe January 6 should be swept under the rug, according to the Quinnipiac poll, which found that 55-percent believe it "should never be forgotten" while 39-percent said it's "time to move on."

49-percent. That's the share of adults who oppose recent voting laws passed in GOP-controlled states like Georgia and Florida that Democrats have slammed as "voter suppression," compared to 39-percent who support them.
However, 50-percent agree with the statement "it is necessary to pass new voting laws to protect election integrity," while 43-percent disagree.
As you can see, we're 'united' on one general point — Republicans suck, and suck dangerously.
David Faris at Washington Monthly today concludes the shit looks dark:
If Democrats lose both chambers of Congress, cough up multiple governorships, and the 2024 election is another squeaker, we know the playbook. GOP governors will certify Republican Electors no matter what the voters want, and Republican congressional majorities will try to deliver the presidency to their party's candidate.
State Legislatures, which used to pick Senators, will supplant secretaries of state where Republicans detect any wobbling.
Wherever it goes from there is anyone's guess, but democracy as we know it will be gone.
The country could crack.

That means figuring out how to get (Joe) Manchin and (Kyrsten) Sinema to nuke, or at the very least curtail, the filibuster should consume every waking minute of Chuck Schumer's life.
The alternative is to either hope for a series of electoral miracles or watch helplessly as an authoritarian mob ushers in the catastrophe.
We may never get another chance to fix this peacefully.
Dems need to get off their asses and act towards Republicans the way Republicans act toward Democrats — fuck 'em and tell it like it is. They suck!
And that's bad-shit news for all Americans.
Don't let them get to you:
They got to the freakin' librarian…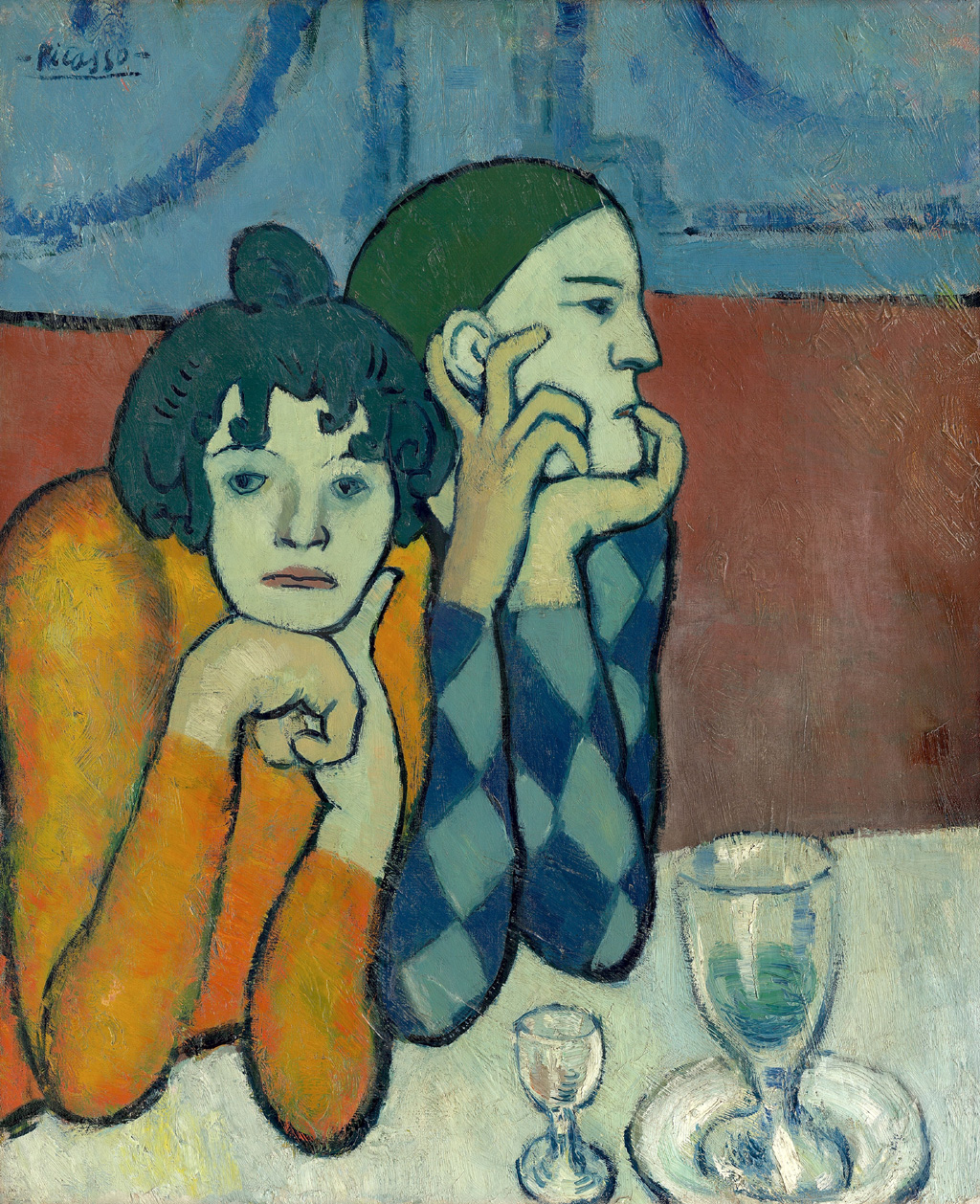 (Illustration: Pablo Picasso's 'Les Deux Saltimbanques: l'Arlequin et Sa Compagne,' found here)