Hot! The operative word this Memorial Day here in California's Central Valley — we're forecast to hit triple-digits today for the first time this year (104-degrees) and the same hateful-heat is expected the next couple of days, then falling into the 90s toward the end of the week.
My area is under what could easily be termed a 'Hot Watch' — via NWS Hanford: 'For the Excessive Heat Warning, dangerously hot conditions with high temperatures of 101 to 106 degrees. For the Heat Advisory, continued hot with high temperatures of 99 to 104.'
And the impact: 'Heat-related illnesses, such as heat exhaustion and heat stroke are possible if simple precautions are not taken, particularly for those working or participating in outdoor activities.'
No shit.
The advisory isn't just for us here in the hot-valley bowl, but also the Bay Area and some parts of the northern part of the state, which is rare, but not non-existent, supposedly covering about 9 million people. Just shows how dangerous and widespread the heat wave.
Meanwhile back East, contrary weather: 'For much of the eastern United States, and especially the Mid-Atlantic and the Northeast, Memorial Day weekend has felt more like Thanksgiving weekend. Temperatures have been about 20 to 30 degrees colder than normal, hovering in the 40s and 50s and low enough to set scores of records.'
Weather is weird — duh!
And this excessive heat isn't doing our drought any good:
(Illustration: Lake Oroville in northern California in late April, just 40-percent of capacity, similar to other lakes/reservoirs statewide — image found here).
The way-big problem here is no rain, or no storms like in the recent past. with two severely-dry winters in a row and the absence of the massive wet cycle of "atmospheric rivers," or as popularly termed, "Pineapple Express," due to these downpours coming from the south Pacific Ocean, Hawaii-like area. These events have been been few and far between the last couple of years.
And these storms can provide up to 50-percent of the state's rainfall, which fills reservoirs and lakes with badly-needed water.
We're at the exact opposite of what happened in the winter of 2017 when we had 51 atmospheric river storms, which brought so much water our historic 5-year drought was broken. But alas all gone.
Marty Ralph, director of the Center for Western Weather and Water Extremes at UC San Diego: '"Atmospheric rivers literally make or break the water supply for California. If we don't get enough, we descend into drought."'
So, here we are.
Background of this shit via The Weather Channel last Friday:
According to the latest Drought Monitor analysis as of May 25, not only is the entire state of California in drought, but 26-percent of the state is in "exceptional drought", the highest category.

The last exceptional drought in California was January, 2017, on the tail end of a multi-year drought.
It was considered the worst in parts of the state in 450 years.

California's Sierra snowpack typically supplies about one-third of the state's water once it melts later in spring and summer, recharging the state's reservoirs.

In 2021, a lack of spring snow and warm weather left the snowpack virtually gone by late May, about two months earlier than average, according to Peter Gleick, water and climate scientist at the Pacific Institute.

UCLA climate scientist Daniel Swain referred to it as an "extremely rapid melt-out with very little runoff generated."

Instead, what little snowpack was left essentially melted, then evaporated or soaked into nearby dry soil.

According to the Sacramento Bee, the early-vanishing snowpack amounted to about 685,000 acre-feet of water that didn't replenish California's reservoirs, enough to supply up to 1.2 million households for a year.

That's left some of the state's reservoirs very low for late spring, and dropping.

Folsom Lake, a prime water source for the Sacramento metro area, hasn't been this low in late spring since the 1970s.

Lake Oroville, about 60 miles north of Sacramento, was less than half its average level for late May.
Quite a contrast to just over four years ago when a huge hole opened in its spillway during prolonged heavy rain, which prompted evacuations and repairs that topped $1 billion.

With increased evaporation in the summer and the need to draw down some reservoirs to preserve fish populations in rivers, these levels will continue to inch lower over the next several months.
Beyond water, a way-major concern — forest fires:
Not surprisingly, soil moisture values in California and much of the Desert Southwest were in the lowest 1-percent of all values on record for May 26, according to NOAA's Climate Prediction Center.

And that's setting up yet another volatile fire season ahead.

According to the National Interagency Fire Center, the Energy Release Component — an index that captures how dry the vegetation is and, thus, how intense a fire can burn and how fast it can spread — is at or above record high levels for this time of year in California, levels more typical of June or July.
So we're ahead of a bad curve.
And we're facing dire cicumstances:
Craig Clements, who studies wildfires at San Jose State University, warns that large wildfires typically not seen until late summer in California could occur this year as early as June. Vegetation is at near record dry levels for this time of year, he said.
"We are starting off in a more dire situation than we typically would for June," Clements told Axios.
And California is not alone in this shit — according to the US Drought Monitor from last week, just about the entire Western US is f*cked:
Most basin snow water equivalent (SWE) percentiles across the Western Region are well below-normal for the period of record (near and below the 65th percentile), especially in the Four Corners region (below the 5th percentile in Arizona and New Mexico).
Only parts of the Pacific Northwest and areas of central Montana experienced near and above-normal seasonal snowfall. However, above-normal temperatures over much of the West in recent weeks to months has resulted in rapid snowmelt and, due to dry topsoils, much of the melt water has not made it into the rivers, lakes, and reservoirs.
In California, USGS 7-day average stream flows across the coastal ranges around and north of the Bay Area, and extending eastward into the Sacramento River Basin, are rapidly declining having dropped below the 2nd percentile at many locations in the coastal ranges, and below the 10th percentile eastward into the northern Central Valley.
Add climate change, which only exacerbates this shit, and we've got a hard row to plow.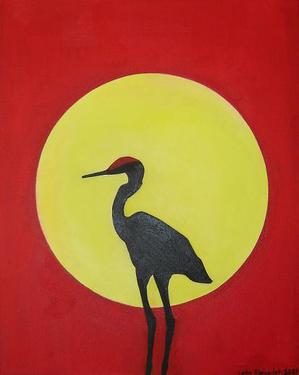 (Illustration out front found here).