Among a pile of T-Rump stories this Monday afternoon — for instance, he whined on Newsmax about a reporter for Fox News;  there's a stream of reportable shit off his rally Saturday night  in Iowa, where GQP bootlickers paraded before the T-Rump crowd (especially Chuck Grassley, who swallowed turn-about lie-turds up to his eyeballs that night)  — was note of another scam scar on the rabid soul of the T-Rump White House.
Gifts from foreign governments to America became personal booty for a shitload of people:
The State Dept. inspector general is investigating allegations that Trump appointees walked off with gift bags worth thousands that were meant for foreign leaders at the G7 summit planned for Camp David in 2020, which was canceled because of the pandemic. https://t.co/JxXg4iv1gK

— Kyle Griffin (@kylegriffin1) October 11, 2021
Apparently, the taking of gifts and then not disclosing them on pertinent forms was rampant within the entire framework of T-Rum's administration (no shock/surprise!), and the bullshit came from the top-down — details from The New York Times this morning:
The Saudi royal family showered Donald J. Trump and his entourage on his first trip abroad as president with dozens of presents, including three robes made with white tiger and cheetah fur, and a dagger with a handle that appeared to be ivory.

Little that followed went right.

A White House lawyer determined that possession of the furs and dagger most likely violated the Endangered Species Act, but the Trump administration held onto them and failed to disclose them as gifts received from a foreign government.

On the last full day of Mr. Trump's presidency, the White House handed them over to the General Services Administration — the wrong agency — rather than the U.S. Fish and Wildlife Service, which seized the gifts this summer.

At that point, there was a surprise.

The furs, from an oil-rich family worth billions of dollars, were fake.

"Wildlife inspectors and special agents determined the linings of the robes were dyed to mimic tiger and cheetah patterns and were not comprised of protected species," said Tyler Cherry, a spokesman for the Interior Department, which oversees the U.S. Fish and Wildlife Service.

Officials at the Saudi Embassy in Washington declined to comment.

The tale of the furs is but one example of how gift exchanges between the United States and foreign leaders — a highly regulated process intended to shield administrations from questions of impropriety — devolved into sometimes risible shambles during the Trump administration.

The State Department's inspector general is investigating allegations that Mr. Trump's political appointees walked off with gift bags worth thousands of dollars that were meant for foreign leaders at the Group of 7 summit planned for Camp David in 2020, which was canceled because of the coronavirus pandemic.
The bags contained dozens of items purchased with government funds, including leather portfolios, pewter trays and marble trinket boxes emblazoned with the presidential seal or the signatures of Mr. Trump and his wife, Melania Trump.
And a reflection on the grifting-core of the T-Rump ways and means:
To be sure, Mr. Trump's handling of foreign gifts is not at the top of his critics' list of administration offenses. And there is no evidence that he or Mrs. Trump took any gifts to which they were not entitled.

But ethics experts said the problems reflected larger issues with the Trump presidency.

"Whether this was indifference, sloppiness or the Great Train Robbery, it shows such a cavalier attitude to the law and the regular process of government," said Stanley M. Brand, a criminal defense lawyer, ethics expert and former top lawyer for the House of Representatives.
Go read the whole piece if you can (behind a paywall — I finally got a subscription last summer), it's shitty how shitty the entire T-Rump experience. And it's really not over.
Yesterday, Fiona Hill said the January insurrection at the US Capitol was '"in effect a dress rehearsal"' for next year or later — Hill was on Face The Nation:
And once again, here we are…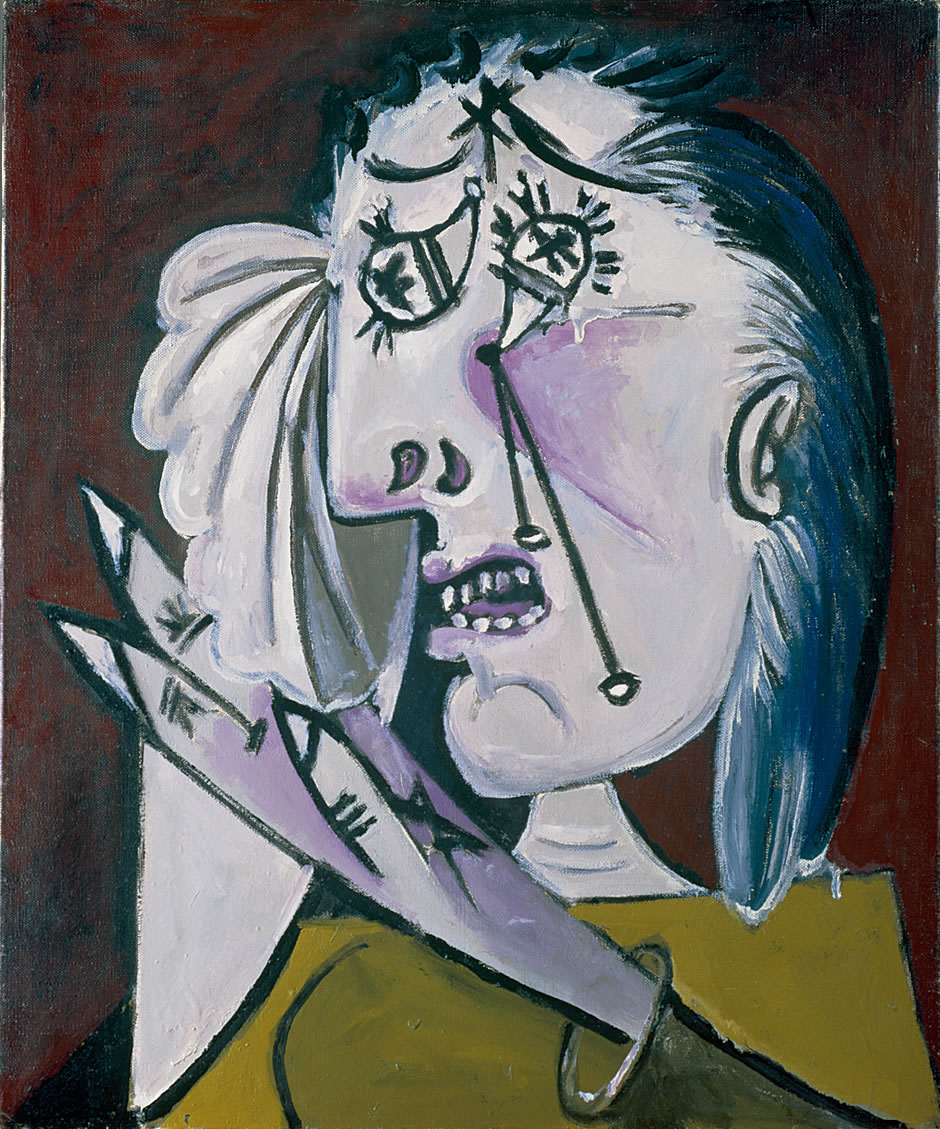 (Illustration out front: Pablo Picasso's 'The Weeping Woman [La Femme qui pleure],' found here)