In the shitstorm of horror stories, we need to shine a glimmer of light in the Putin-addled darkness:
Just left Ukraine to Romania. Huge queues of 6+ hours in snow and wind, caused by Ukraine border checks.

On the Ro side: food, hot drinks, free buses, help, volunteers, arranging of rooms. Free travel on Ro trains.

Textbook case of a civilised and humane approach to refugees. pic.twitter.com/ZzJGag6Irh

— Shaun Walker (@shaunwalker7) March 8, 2022
In context with that — another good read in the Ukrainian/Russian sphere of nasty influence this afternoon is an interview at the Guardian with Nadya Tolokonnikova of the Pussy Riot quashings, and a look at the horror of Putin on society and governmental repression. Tolokonnikova has had it hard, two terrible years in prison, PTSD from it all, yet with it, an emotional connection to current events. The whole interview is tearful, but this seemingly the experienced heart of it all:
Tolokonnikova is devastated by the invasion of Ukraine. "I'm in a panic, I'm crying every day. I don't think it was in any sense necessary, I don't think it was in any sense logical. It wasn't something that had to happen, it's a disaster that will end thousands of people's lives. I'm freaking out."
Yet she never had the luxury of complacency about what Putin was capable of.

"The global community was extremely complacent, and I see two reasons: hypocrisy, based on greed. People would make statements that they did not support Putin's politics, and his oppression of the political opposition, and the wars that he started — this isn't the first war by any means. But at the same time they would continue doing business with him." Nobody was interested in following the money; asking how the oligarchs coming out of Russia, fetching up in Europe and Miami, had come upon their vast wealth.
"Stupidity," she continues, bluntly: "this is the second reason. People underestimate how dangerous dictators are. In 2014, we spoke to the UK parliament, we spoke at the Senate in the US, we were asked by a lot of people how they should talk to Putin, how they should frame the conversation, and I always advised that they should be as strict as they could. You cannot play nice with Putin."
This wisdom was won, not so much by her arrest for offending the thin-skinned leader but during her time in prison. "Dictators act a lot like prison wardens. They treat kindness as weakness."
So the Romanians are weak for showing kindness — Putin sucks! Again the view Putin is always underestimated, to our detriment.
And a little Pussy Riot music with disarming visuals for a title like, "Panic Attack" — so be it:
Once again here we are…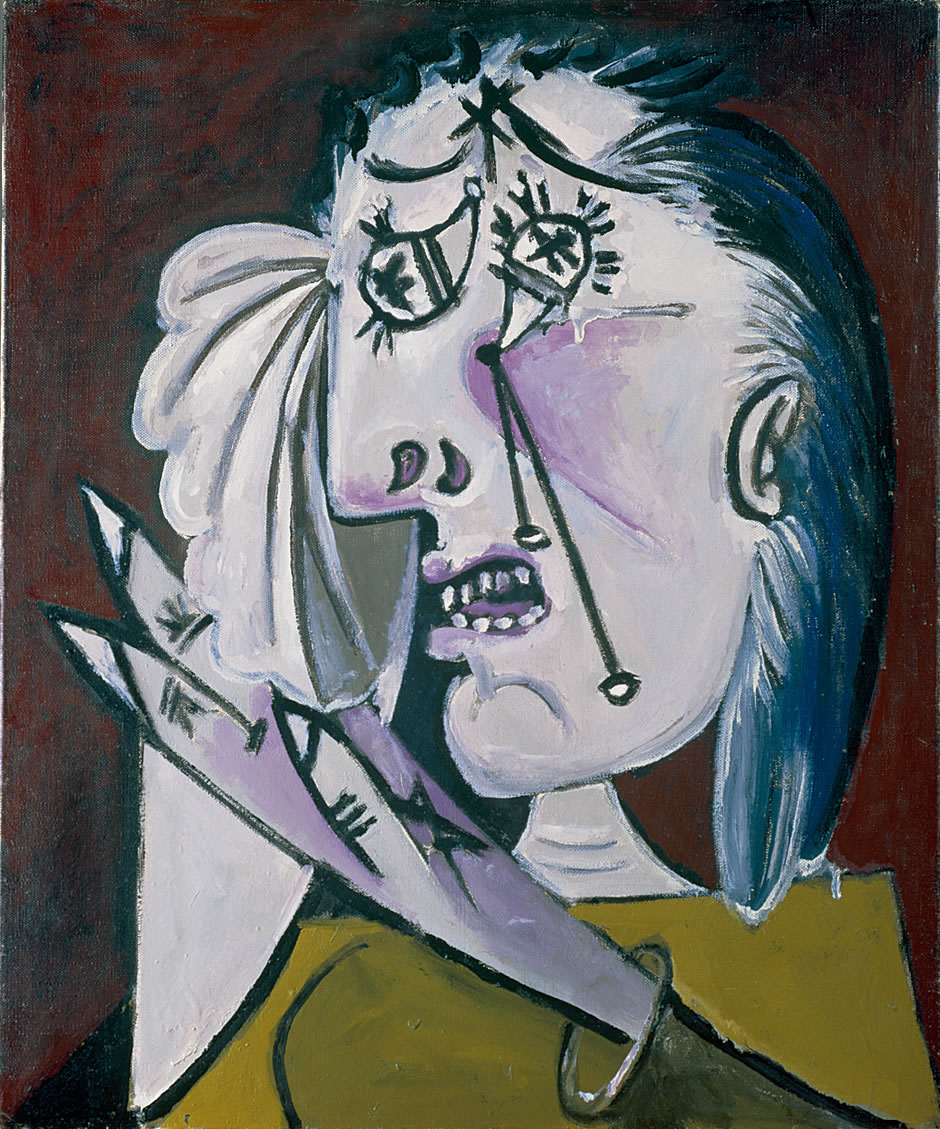 (Illustration out front: Pablo Picasso's 'The Weeping Woman [La Femme qui pleure],' found here)