Hot with just a hint of a breeze this late-afternoon Sunday here in California's Central Valley — summer be here already in full force.
Pleasant Valley Sundays a dream memory.
Writing this blog — Compatible Creatures — for now more than 15 years (April 22, 2007), I usually have a subject matter for each post, but the shit nowadays is so thick and full of greasy mucus, it's hard to break it down into just a single bit of shit. Most of what I do now concerns putting these posts together or doomscrolling the InterWebs for shit, which is too shitty to write about, and I end up at the beginning — finding/writing about a subject that's too complex to even understand, and is completely, and totally full of shit.
This is the weirdest period in human history — in the past people had problems, but shit came at you way-way slower. Great change is happening in real-time as I type. As I've written for a long time — I'm watching the end of the age on my laptop (and lately I've added an iPad).
Anyway, just a few news items that struck my eye as maybe offbeat, or interestingly frightful — items among so, so many.
Starting on the international front, this is the top-of-the-list shit I spotted earlier, a collection of stand-out events/people and the weird cycle.
First to catch the scroll was another despair for climate change and new research on reaching global warming goals. At Science last week, and the Abstract:
Human activities have caused global temperatures to increase by 1.25°C, and the current emissions trajectory suggests that we will exceed 1.5°C in less than 10 years. Though the growth rate of global carbon dioxide emissions has slowed and many countries have strengthened their emissions targets, current midcentury net zero goals are insufficient to limit global warming to 1.5°C above preindustrial temperatures. The primary barriers to the achievement of a 1.5°C-compatible pathway are not geophysical but rather reflect inertia in our political and technological systems. Both political and corporate leadership are needed to overcome this inertia, supported by increased societal recognition of the need for system-level and individual lifestyle changes. The available evidence does not yet indicate that the world has seriously committed to achieving the 1.5°C goal.
Offsetting that is an example of how crazy the world — via Reuters yesterday:
British Prime Minister Boris Johnson said on Saturday he aims to remain in power until the middle of the next decade, despite calls for him to quit, which would make him the country's longest continuously serving leader in 200 years.

Earlier this month, Johnson survived a vote of confidence by Conservative lawmakers in which 41% of his parliamentary colleagues voted to oust him, and he is under investigation for intentionally misleading parliament.
Boris earlier today:
"It was pretty weird" — Boris Johnson on January 6 pic.twitter.com/f2Mrxcziii

— Aaron Rupar (@atrupar) June 26, 2022
He's a douchebag, the Britsh version.
Counterbalancing with further insanity (also from Reuters yesterday):
Russian President Vladimir Putin on Saturday told his counterpart from Belarus that Moscow would supply Minsk with missile systems capable of carrying nuclear weapons, the Russian foreign ministry said.

At a meeting with Putin in St Petersburg, Belarus President Alexander Lukashenko expressed concern about the "aggressive", "confrontational" and "repulsive" policies of its neighbours Lithuania and Poland.
And another asshole virus — monkeypox. An outbreak so far has produced 3,000 cases in more than 50 countries, and a WHO emergency committee meeting (CNBC yesterday):
The committee weighed whether or not to activate the WHO's highest alert level in response to the outbreak, called a public health emergency of international concern. Covid-19 and polio are the only other virus outbreaks considered international public health emergencies by the WHO.

Although the WHO did not activate its highest alert level, Tedros said the outbreak raises serious concern because it is spreading rapidly in countries where the virus is not normally found. Historically, monkeypox has spread at low levels in remote parts of West and Central Africa. In the current outbreak, 84-percent of cases reported worldwide are in Europe, which is very unusual.
The sound of the word 'unusual' nowadays means 'abnormal' and doesn't bode well within our plotline. Yet 'unusual' has become the 'new normal' — WTF!
Meanwhile, back in the USA — also earlier today:
"We're talking, and all of a sudden an employee came out of nowhere and open-handedly slapped him in the back and said, 'Hey, what's up scumbag?'

No comment. https://t.co/pFv7N38wXy

— Ernest Owens (@MrErnestOwens) June 26, 2022
The 78-year-old Giuliani was slammed in the back by an unidentified ShopRite worker, according to the New York Post. The assault reportedly left him shaken, the report said.

"I was stunned," eyewitness Rita Rugova-Johnson told The Post after the attack at the supermarket. "I was shoulder-to-shoulder with Rudy inside ShopRite," Rugova-Johnson said.
"We're talking, and all of a sudden an employee came out of nowhere and open-handedly slapped him in the back and said, 'Hey, what's up, scumbag?'
You never can tell the extent of the anger. As I mentioned, shit is getting thick and time is not waiting around. We most-likely be fucked.
In a quick flash, once again here we are…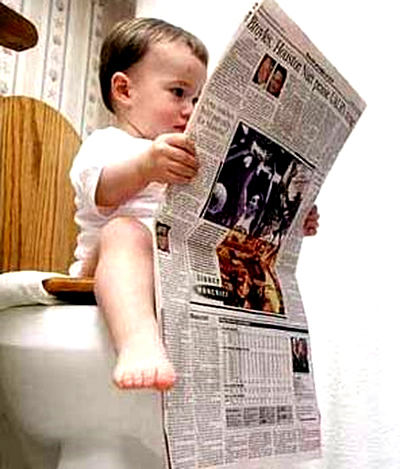 (Illustration out front found here.)