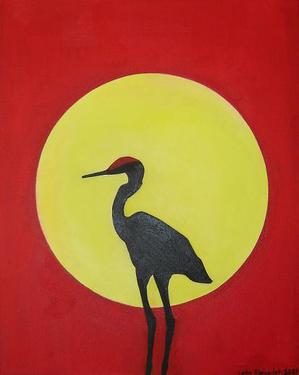 Sunshine peeks through the clouds this Monday morning, breaking the depressing fog-laced gloom of the last few weeks — yesterday's sunrise actually had some shine to it, and Sunday afternoon was the best little weather spell in a while.
Although the sunshine is intermittent, it's way-better that the gloom of a massive marine layer wallowing the coastline — nearly surreal to see this much bright so early in the day.
And bright is the supposedly-upcoming El Niño — might be one of the biggest ever: '"That's good news for California," said Mike Halpert, deputy director for NOAA's climate prediction center in College Park, Maryland. "There are obviously no guarantees, but above-normal rainfall is becoming more likely."'
(Illustration found here).
A lot of experts are also pointing to similar traits off the 1997-98 El Niño event — the strongest one on record.
Via AccuWeather this morning:
"El Nino has steadily strengthened over the past month and is now approaching strong category strength," stated AccuWeather Senior Meteorologist Brett Anderson.
El Nino occurs when ocean water temperatures rise above normal across the central and eastern Pacific, near the equator.
"Confidence continues to grow that this El Niño will be one of the stronger El Niños over the past 50 years," Anderson said.
"El Niño typically reaches its peak during the December through February period."
…
Even if El Niño wins out over the strong PDO, AccuWeather Senior Meteorologist Bernie Rayno cautions that it will take more than one strong El Niño winter to bust the California drought.
"Current rain deficits are way too large," stated Rayno.
"Even if California receives the rain that fell in 1997-98, it will not come close to ending the long-term drought."
Party-pooper — up here in the northern wilds of California, the El Niño is a hit-or-miss proposition, although this whole area is open to the weather surge from the southern Pacific Ocean, and the rainfall could/couldn't be a drought buster. Trick of time and weather.
From our local Times-Standard:
Reginald Kennedy, a hydrologist with the National Weather Service in Eureka, said although El Niño may mean more rain for parts of California, it is still too early to tell how it will effect Humboldt County.
"When we have an El Niño event during the winter months there's an increased chance of rain in southern California and typically a below normal chance in the Pacific Northwest," he said.
However, Humboldt County is in a transition zone, Kennedy said, and in the past strong El Niño events have led to increased rainfall locally.
"Right now the outlook for this winter is a moderate to strong El Niño," he said.
"So that kind of favors that it may increase our chances for above normal precipitation. But not every strong event has done that."
He said that right now there is some optimism, but scientists are still trying to get a better idea of how much El Niño will impact the West Coast.
Other areas of the world have already been impacted as El Niño conditions have continued to grow this year.
Peru in recent weeks declared an El Niño emergency, warning of flooding that could begin there this summer.
Citigroup and the United Nations have issued warnings about potential price spikes in wheat and other food staples that would result from reduced harvests in Australia and other countries.
To be sure, California's next rainy season won't start in earnest for five more months.
Hopefully, more sunshine, too.