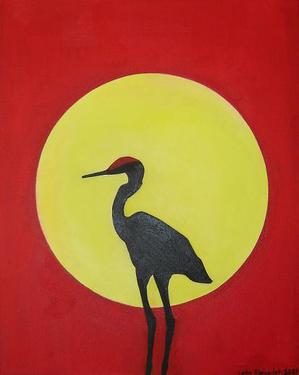 Bright with a warm breeze this Thursday afternoon here on California's north coast — supposedly maybe some rain next Wednesday (about 50 percent's worth), but until then, sunshine and a smooth sea breeze.
Major surprise/shock this morning — a car I got just on Tuesday had a dead battery, and the situation is well beyond my mechanical understanding. Most-likely, I'll wait until my son can help me figure the shit out — in the meantime…
From the great Yogi Berra, who died this week at age 90:
A lot of guys go, 'Hey, Yog, say a Yogi-ism.' I tell 'em, 'I don't know any.' They want me to make one up. I don't make 'em up. I don't even know when I say it. They're the truth. And it is the truth. I don't know.
And this a sense of shock, machinery and freakin'-asshole cars — via Emily Dickinson:
After great pain, a formal feeling comes –
The Nerves sit ceremonious, like Tombs –
The stiff Heart questions 'was it He, that bore,'
And 'Yesterday, or Centuries before'?

The Feet, mechanical, go round –
A Wooden way
Of Ground, or Air, or Ought –
Regardless grown,
A Quartz contentment, like a stone –

This is the Hour of Lead –
Remembered, if outlived,
As Freezing persons, recollect the Snow –
First – Chill – then Stupor – then the letting go –
And to quote another not-an-idiot individual: '"That's all I have to say about that."'
(Illustration above found here).