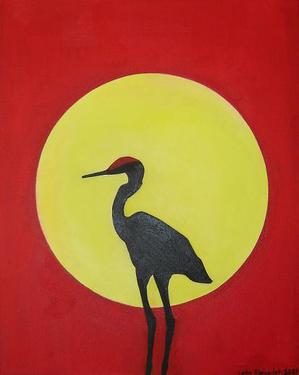 Sunshine bright and beautiful on an early Wednesday here on California's north coast. A glaring respite to a string of storm systems that's been rolling across our region — a couple of days of sun-and-semi-sun, then another heavy-soaking rain storm forecast for Friday, or early Saturday.
And cold, too. Temperatures expected to take a hard plunge Friday, maybe below freezing even along the shoreline, at least through the weekend.
A lot of rain the last week or so, but apparently also a shitload of snow.
According to the NWS this morning, snowfall for the interior is supposed to increase in the afternoon, with some spots above 2,500 feet receiving 6-to-12-inches of snow — none for the coast, though.
And snow is our horrific drought's biggest foe…
(Illustration found here).
All this cold, wet weather is the turbulent offshoot of Winter Storm Helena, blasting heavy storms into northern California and parts of the West. Although there's not been much snowfall until recently, state water people are optimistic.
Another report:
Water officials said experts surveying the snowpack took manual measurements early Tuesday morning at the Phillips Station at 6,000 feet near Lake Tahoe and found that water content measured around 53 percent of normal.
Despite a dismal beginning, the series of storms forecasted is expected to bolster the snowpack, according to a spokesman for the California Cooperative Snow Surveys program.
"I can see us being potentially at average once that series of storms movies through," Program Chief Frank Gehrke said in a statement.
Along, too, some good news: 'Much of Northern California, including San Mateo, San Francisco, Marin and every coastal county to the Oregon border, along with northern Santa Clara and northern Santa Cruz counties, are no longer classified as being in drought conditions at all for the first time in four years, according to the Drought Monitor, which analyzes precipitation, soil moisture and other factors.'
Working on the drought — via the LA Times, also this morning:
On Tuesday, Frank Gehrke of the California Department of Water Resources performed the manual measurement at the same spot, this time covered in three feet of snow.
It measured just 53-percent of the seasonal average, but officials took that as further proof California's six-year drought was easing.
"While that seems perhaps a little gloomy, keep in mind that we had pretty much bare ground here about a week ago," Gehrke said.
The measurement came as the latest in a series of storms dumped heavy rain and snow across Northern California.
The region had its wettest October in 30 years in 2016, followed by above-average precipitation December.
More than 20 inches of snow dropped across the northern Sierra Nevada last weekend and another set of storms could provide an additional four feet by early next week, said Zach Tolby of the National Weather Service.
…
"Generally speaking, to get out of the drought California would need to establish a trend of above-average snow-water content, above-average storage in reservoirs and above-average precipitation," said Doug Carlson, a spokesman for the Department of Water Resources.
"We're on a great trend. We'd like to see it all year."
The statewide snowpack measurement was 70-percent of the seasonal average Tuesday.
The current water content in the northern Sierra Nevada is 68-percent of average for this time of year; the central Sierra clocked in at 65-percent and the southern Sierra at 73-percent, according to the Department of Water Resources.
The reservoirs are closer to normal levels.
According to Tuesday's data, Lake Shasta reservoir was at 118-percent of its historical average, while Lake Oroville, the biggest contributor to the State Water Project, was 91-percent of its historical average.
The last bit there, the most-needed…