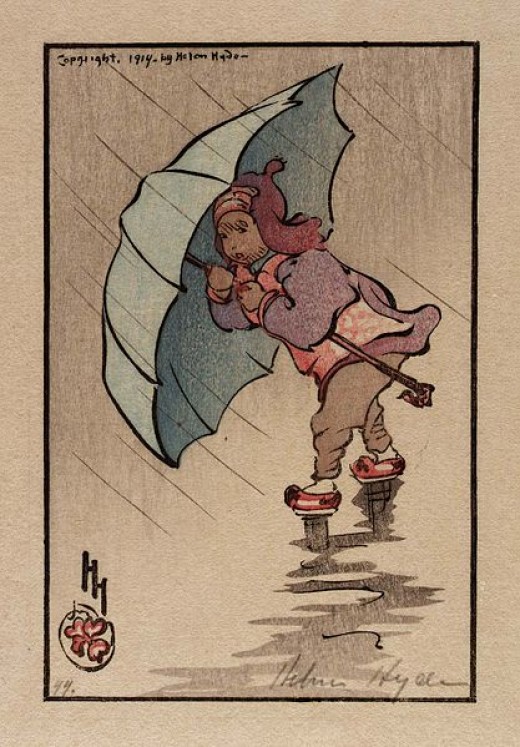 Occasional bursts of bright sunshine this near-noon Friday on California's north coast, otherwise rain and dark, rolling clouds seemingly without end.
Except maybe for a short space starting this afternoon — according to the NWS, a break from the wet weather tomorrow, but it'll be 'shortlived' with rain forecast again for Sunday.
This freaking rain will never end — in response, a NWS meteorologist in Seattle penned a poem of hope for sunshine. Words also applicable here on the North Coast (via The Weather Channel):
So if this weather poem does not please,
do remember I studied science and not humanities.
Let`s start this off on a happy note,
with words so rare they leap from my throat.
A weak ridge aloft will keep conditions dry and a break in the clouds will bring some sun.
Rain has been the word this season, starting last October when we received 419-percent of normal rainfall — and the sky has done nothing since but open up with record-rainfall totals.
The big point is it won't stop.
Inspiried words from our NWS' sun-poem continues:
This should last for most of today,
so take this rare opportunity to go out and play.
An approaching upper level trough will sadly kill this fun,
with an incoming front bringing rain overnight tonight and into Mon.
The advancing trough behind this front,
will allow showers to continue compounding this affront.
Once the trough passes by Monday night yet another ridge will be overhead.
Temps will rise if only a tease,
for they still can`t escape beyond the 50s.
This should last for most of today,
so take this rare opportunity to go out and play.
…
Rain will spread as far as the eye can see,
even though models still tend to disagree.
On the track of the low but this point is fairly moot,
because no matter who`s right it`s just going to rain some more.
Wet conditions persist for the second half of the week,
so you`d best be accustomed to shoes that squeak.
And so at my heart these models tore
as I looked upon them like The Raven from days of yore.
Rain, rain go away…
(Illustration above: 'The Blue Umbrella 1914,' by Helen Hyde, found here).