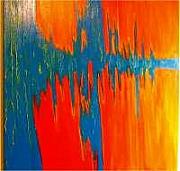 Sunny with a chilly breeze this Thursday afternoon on California's north coast.
Supposedly sunshine tomorrow, more rain on the weekend.
Good news via BuzzFeed this afternoon:
Millions of people across California will now receive alerts on their phones seconds before the ground begins to shake during an earthquake, a major milestone in a years-long endeavor to better prepare residents for the Big One.
…
Depending on their proximity to the epicenter of an earthquake, people may receive alerts before, during, or even after shaking begins.
The roll-out today of the alert systems is noteworthy:
30 years ago today a portion of the Bay Bridge collapsed.

Today, I'm proud to stand here and announce that CA is the first state in the nation to launch an earthquake early warning app.

Be prepared. Download the app now! –> https://t.co/Qp7vVQXEUJpic.twitter.com/KmmdzBgbEp

— Gavin Newsom (@GavinNewsom) October 17, 2019
After experiencing three quakes in less than 10 days last summer — one a 7.1 — I appreciate the warnings, and in many different scenarios just a few seconds can be a game changer. Driving a vehicle, or in an elevator, or riding trains, forewarned is much-more preferable than immediate panic-fright.
A quick heads-up can prevent injury or maybe even death.
And especially if considering the "Big One" along the San Andreas Fault is likely "overdue," with Humboldt regions earthquake country, we seek warning.
Further on the tech-gadgets from The Verge, also this afternoon:
The early warning system will reach people in two ways: through an app called MyShake and through the existing wireless emergency alerts that sound an alarm on cellphones for flood warnings and missing children (Amber Alerts).
If all goes well, it will give people up to "tens of seconds" of advance notice before they might feel the ground shaking.
That's just enough time to save lives and prevent injuries, its developers say.
They are eager to finally get the ball rolling after years of pushing for the political will and technological advances to make it a reality.
But they're quick to note that the app that is rolling out today is still likely to face challenges ahead when it comes to expanding to a huge scale, especially during a major earthquake.
And work is still underway to make it more inclusive of people who don't use smartphones or who speak different languages.
"We think that there's probably more work to do in the future but if we can save even one life, then it's worth turning it on," Brian Ferguson, a spokesperson with the California Governor's Office of Emergency Services, tells The Verge.
There's a 99.7 percent chance of a magnitude 6.7 or larger quake rocking California in the next 30 years.
"That's the reality we live in," California Governor Gavin Newsom said at a launch event today.
"The price of admission to live here is preparation."
Even with early warnings, only real spot (George Carlin): "The safest place to be during an earthquake would be in a stationary store."
(Illustration above found here).