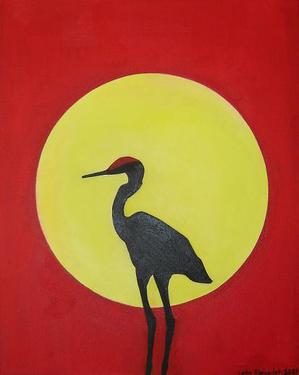 Clear and bright coupled with a chilly ocean breeze this Wednesday afternoon here on California's north coast, though, warm in the sunshine.
A morning dog walk at Ma-le'l Dunes was border-line hot, even with some surreal sunlight in misty fog for awhile, which burned-off real quickly, and not much wind. Heavy fog earlier had made me over dress — I had to lose my big Carhartt or swelter, wrapping the coat sleeves awkwardly around my waist; I had to adjust the bow a number of times.
Beautiful outing as always, however…
Our region is in the midst of nice weather — via the forecast today at the Northern California Weather Blog, a high pressure along the west coast the reason for our clear skies, maybe some high temperatures, too.
Gusty winds, with cooling to come this weekend.
According to the WunderBlog's 10-day weather thingie, cloudless sunshine through the end of the month, with today and tomorrow's temps way up, supposedly 71-degrees in Arcata right now as I type. Thursday could nudge-up to 74. Warm for around here.
And once again, heat and wind, and the incompetence of our energy utility — from Lost Coast Outpost this morning:
Pacific Gas and Electric will begin shutting off power to customers in the North Bay and in the Sierras this afternoon. It's another "public safety power shutoff" (or "PSPS") of the kind that struck Humboldt County along with more than 30 other counties around the state, earlier this month.
To be clear, though: This power shutoff will not affect Humboldt County.
Humboldt County is not on the list for this particular PSPS.
We will not be powered down.
However, we thought this update would be appropriate given the number of people who are still calling and writing us asking whether or not Humboldt's juice will be shut off today.
It will not.
The latest information on today's shutoff can be found at this link.
Details an hour ago from The Weather Channel:
Pacific Gas and Electric began turning off power Wednesday afternoon to some 180,000 customers in parts of 17 California counties, due to a high wildfire threat.
More than 125,000 PG&E customers were without power as of 4 p.m. CST, according to poweroutage.us.
A PG&E outage map showed that most of those were due to the preemptive shutoffs.
The shutdowns comes less than two weeks after millions of Californians were plunged into darkness for days by a similar series of precautionary outages.
The latest outages will affect portions of the Sierra Foothills and North Bay, as well as small parts of San Mateo and Kern counties, the utility said in a press release Wednesday morning.
Counties impacted include: Alpine, Amador, Butte, Calaveras, El Dorado, Kern, Lake, Mendocino, Napa, Nevada, Placer, Plumas, San Mateo, Sierra, Sonoma, Tehama and Yuba.
…
The National Weather Service has issued red flag warnings across large parts of Northern and Southern California, as low humidity and gusty downslope/offshore winds will boost fire danger over the next couple of days.
And the bottom line in the last graph: 'Still, a top PG&E executive has warned that outages could continue to happen for another decade until the utility can put measures in place to prevent its equipment from sparking fires.'
What do we get billed for every month assholes.
At least the weather, forest fires and power outages does take the mind off the continuing horror tale that's the T-Rump — today was insane…
(Illustration above found here).