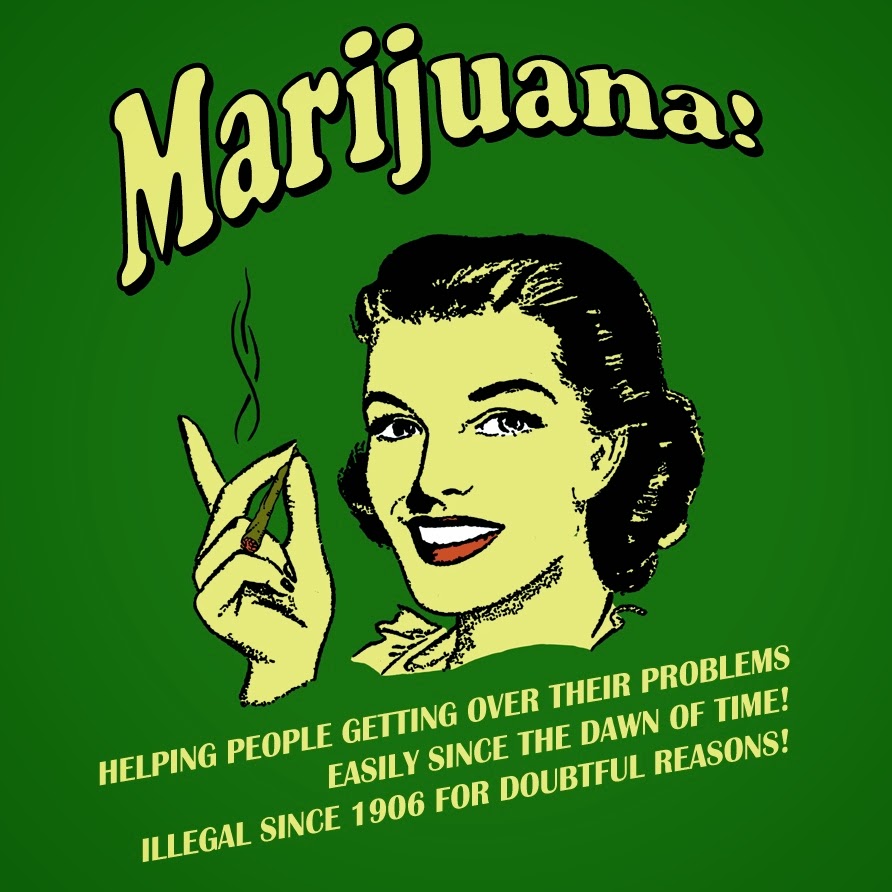 A high-overcast fog blanket still lingers here this afternoon on a small patch of California's north coast, creating a deep-gray sky, and although there's some time left, sunshine might not make an appearance today.
At least since this morning, the ground portion of fog has disappeared, losing that low-lying, moist-clinging feel to the air — walked to Safeway earlier, some portions could have passed as a light drizzle (some heavy shit).
Notice I worked the word,'high,' high into the lede, yet all about the weather? Clever, huh?
Of course, today is "420," the supposed marijuana holiday. An event formed in near-whimsical fashion more than 40 years ago has become a popular celebration of cannabis, but really, just like Earth Day — 'Every Day is Earth Day' — so everyday is 420 day.
Although the whole concept is way-good, the deep-reality of such a commotion created for marijuana is the wonder. I pretty-much hate holidays, and it seems they're all the same.
"420," though, is a kind of cultural-shock holiday. A seemingly quick-snap turnaround that's taken a generation of time to explode, and from President Obama, to MSM medical guy, Sanjay Gupta, to the ballot box, pot has hopefully, finally be approaching 'normal.'
Up here in Humboldt County, way-naturally, there's much huffing/puffing going on in the area. This morning, Hank Sims at Lost Coast Outpost discussed the shift in the air for that familiar, sweet aroma, concluding the piece:
At this time last year, was it at all thinkable that there would be a marijuana-fanciers parade in Eureka?
Yesterday there was.
And it ended at Redwood Acres (Redwood Acres!), which was packed to the gills for "Cannifest: Humboldt's Manifest Cannabis Festival and Trade Gathering."
Chris Smith of Media Apex Production shot some footage of the various things going on at the fest — speed transplanting competitions, tug-of-war, music and a whole lot of inhalation.
And thusly, something is going right in the world.
If you've followed "420" news the last few years, the origin of the digits and marijuana is already known — bunch of high school kids in 1971 smoked pot and hunted for a marijuana garden somewhere supposedly in the hills of Marin County, down in the Bay Area. The adventure lay dormant nearly 20 years, resurfaced in the early1990s, and in the wake of the legalization success stories the last few years, has really tipped into society's stash box.
A good, detailed piece from HuffPost this afternoon highlighted the source of the now-celebration — some interesting notes:
A group of five San Rafael High School friends known as the Waldos — by virtue of their chosen hangout spot, a wall outside the school — coined the term in 1971.
The Waldos never envisioned that pot smokers the world over would celebrate each April 20 as a result of their foray into the Point Reyes forest.
The day has managed to become something of a national holiday in the face of official condemnation.
…
Today the code often creeps into popular culture and mainstream settings.
Some of the clocks in "Pulp Fiction," for instance, are set to 4:20.
A "Price Is Right" contestant won YouTube celebrity by bidding either $420 or $1,420 for everything.
In 2003, when the California Legislature codified the medical marijuana law that voters had approved, the bill was named SB 420.
"We think it was a staffer working for [lead Assembly sponsor Mark] Leno, but no one has ever fessed up," says Steph Sherer, head of Americans for Safe Access, which lobbied on behalf of the bill.
…
The Waldos have proof, however, that they used the term in the early '70s.
When HuffPost spoke with the men in 2009, they requested anonymity, preferring to go by the names they call each other — Waldo Steve, Waldo Dave, Waldo Mark, etc.
Pot was still, after all, illegal.
…
The Waldos, who were all athletes, agreed to meet at the statue of Louis Pasteur outside the school at 4:20 p.m., after practice, to begin the hunt.
"We would remind each other in the hallways we were supposed to meet up at 4:20. It originally started out 4:20-Louis, and we eventually dropped the Louis," Capper, 57, says.
The first forays were unsuccessful, but the group kept looking for the hidden crop.
"We'd meet at 4:20 and get in my old '66 Chevy Impala, and, of course, we'd smoke instantly and smoke all the way out to Point Reyes and smoke the entire time we were out there. We did it week after week," says Capper.
"We never actually found the patch."
But they did find a useful codeword.
"I could say to one of my friends, I'd go, '420,' and it was telepathic. He would know if I was saying, 'Hey, do you wanna go smoke some?' Or, 'Do you have any?' Or, 'Are you stoned right now?' It was kind of telepathic just from the way you said it," Capper says.
"Our teachers didn't know what we were talking about. Our parents didn't know what we were talking about."
Now they do — so much so, it's become nearly self-mocking.
Dude, we need to 420 a bowl…
(Illustration above found here).