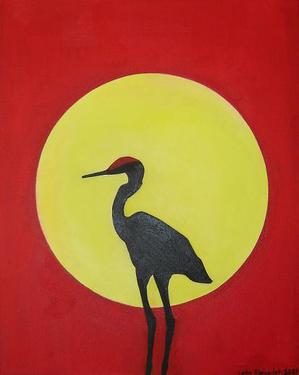 Faded-yellow sunshine this mid-morning Wednesday on California's north coast, as we feel a way-brief respite from continuous overcast skies, and of course, the rain and hail.
Another system inbound for later this morning, or st least, by early afternoon — according to the NWS' radar image from a few minutes ago, most of the front appears north of us, heading for Crescent City.
Faded-yellow, or not, sunshine is still sunshine…
And hanging in the hinge (via Northern California Weather Blog): 'The jetstream is still just to our north. Today through midday Thursday Northern California will be partly cloudy to cloudy with a few showers over the coastal and northern mountains…At this time it looks like a return to a wet pattern late next week.'
(Illustration found here).
In retrospect of all this rain we've had in one wet season, water is still water, and most Californians are apparently using less — per CBS Sacramento) yesterday evening:
The Water Resources Control Board said Tuesday that the average Californian used just 58.1 gallons of water a day in January.
That's the lowest residential use since the state started tracking water use in summer 2014.
California is in the middle of one of its wettest winters in decades, but remains under a drought emergency.
Gov. Jerry Brown is expected to review the drought declaration sometime after the rain ends.
Water board chairwoman Felicia Marcus says she's encouraged Californians are continuing to conserve water despite full reservoirs. Californians have saved enough water under the drought declaration to supply one-third of residential needs for a year.
And even despite the rivers of water, we'll always be short.
From Good magazine, also yesterday:
"Fifty-eight percent of the state is still classified in a drought by the U.S. drought monitor," says Juliet Christian-Smith, a senior climate scientist at the Union of Concerned Scientists and an expert on California drought and water management policies.
She urges that instead of just looking at hydrology — which is precipitation and soil moisture — we need to take a closer look at the gap between water demand and water supply.
Currently, California "is in a structural deficit. We use more than we get on an annual basis. Just like a bank account, this means we're in overdraft," Christian-Smith explains.
Southern California, which does not have enough reservoir capacity, gets 80-percent of its water from the California State Water Project and the Colorado River, both of which rely on the ever-shrinking snowpack.
…
However, human consumption aside, climate change continues to pose the greatest threat to all water supplies.
"There's been a lot of focus on El Niño or La Niña," Christian-Smith says, referring to meteorological terms for an exceptionally wet or dry year, respectively.
"Climate change is La Madre (or "the Mother"). Our temperatures are five degrees warmer than they've ever been before. We have a fundamental change in when, where, and how we are going to get water."
In fact, a brand new study recently revealed that the Southern California-dependent Colorado River flows have been shrinking due to climate change and will continue to do so by as much as 30 percent by midcentury and over 50 percent by the end of the century if we don't get greenhouse emissions under control.
With a Trump administration dead set on rolling back environmental protections and pulling out of the Paris accord, this will require creative strategies.
Julia Chunn, policy manager and climate scientist for Surfrider Foundation San Diego suggests, "We just need to think in terms of a new norm and changing weather patterns."
And trump the dry-assed T-Rump…