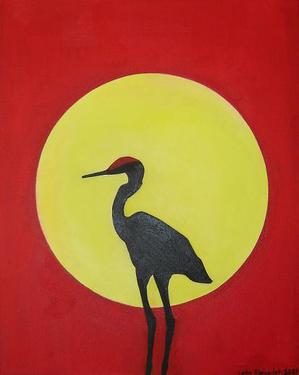 Sunshine with increasing warmth this near-noon Wednesday on California's north coast, the start to a stretch of good weather — we already topped 60-degrees today, and supposedly we could get into the low-70s by next week.
According to WunderBlog's local-weather thingy, a low-chance of rain for at least the next 10 days, and mostly 'Clear' skies.
Finally a glimpse of summer…
Last month an official observation — via Climate Central from Monday: 'An unusually warm Arctic spring fueled the second-hottest April on record globally, with global warming and unusual weather conspiring to shrink sea ice and push up polar temperatures.'
The words, 'unusual weather,' tend to expose the state of the environment right now, fueled by 'freak warmth' in the Arctic, which impacts local conditions in complicated, and usually nasty ways.
Further from Climate Central:
April temperatures were 1.5°F (0.9°C) warmer worldwide than the 1950 to 1980 average, NASA data released Monday showed, extending to three a string of hot months in which temperatures were surpassed just once in history.
April temperatures were higher only in 2016.
The warm global average last month was heavily influenced by a continuation of unusually high temperatures in the Arctic.
The Arctic warmth has been linked to record low levels of sea ice and to the variability of weather, including northward-moving storms that have brought heat with them.
"If it's just natural variability, it's a type of natural variability I am not familiar with," said Mark Serreze, director of the National Snow and Ice Data Center.
"There's a lot going on here and I think there's some catchup to do in the research community."
Weather is location…
(Illustration above found here).