Again sunshine and wind this Wednesday afternoon on California's north coast, and despite the breeze, fairly warm. Weather uniformity, especially in our summer season of daily-days of first-fog-then-sun and wind momentum makes for a nice stretch of outdoors time.
Dog walk earlier at Little River Beach was toasty, and successful.
We're in a crisis clusterfuck, so many different calamities seemingly in play at the same time, right now in real time, from climate change and species extinction, to the end of the 274-year-old American experiment. Plus a bunch of catastrophes, like volcanoes and earthquakes, below the fold.
In the case of the US, the T-Rump is a self-anointed singular devastation clusterfuck all by his asshole self.
And if we don't get a direct handle on the motherfucker, it is the end.
I have arrived at the Trump rally in #Greenville, NC and the first thing I see is a MAGA teen band playing a song called "CNN sucks" pic.twitter.com/EHBeRhuWig

— Christopher Mathias (@letsgomathias) July 17, 2019
He's in the throes of homage tonight, stirring-up the deplorables — the Daily Beast:
During President Trump's Wednesday night rally in Greenville, North Carolina, he took aim at Rep. Ilhan Omar (D-MN), one of the Democratic congresswomen of color he told to "go back" to where "they came" from.
"Omar has a history of launching vicious anti-Semitic screeds," the president said.
The MAGA crowd knew just what to do next.
"Send her back! Send her back! Send her back," the audience chanted as Trump soaked it in for a few moments.
And once again the T-Rump talks the walk, and there's no return. Democrats really, really need to get their shit together and go after him, and soon, or our country will become unrecognizable in a short while, already getting there.
And today, the Democratic controlled House 'tables' an impeachment resolution — per the Guardian's live political post this afternoon: 'The House voted 332 to 95 in favor of tabling the impeachment resolution. 137 Democrats voted with Republicans to kill the resolution, whereas 95 Democrats voted to consider the issue of impeachment.
Note: in the House of Representatives, to table a resolution something means to kill it without a debate or a vote.'
Of course, the T-Rump jumped right on it, and rode it hard:
"The House of Representatives rejecting a bid to launch impeachment proceedings against President Trump, and President Trump declaring victory," reported CNN's Erin Burnett.
"Telling reporters seconds ago 'We've just received an overwhelming vote against impeachment, and that's the end of it.'
"He went on to call it the 'most ridiculous project.'
"Riding high now over how the whole saga over his racist tweets is playing out."
Yet along with that bullshit on display today — the House voted 230-198 to hold AG William Barr and Commerce Secretary Wilbur Ross in criminal contempt of Congress for failing to comply with subpoenas on that infamous citizenship question for the 2020 census.
Just sad, another kick in the nuts: 'The vote is largely symbolic because the Justice Department is unlikely to prosecute them.'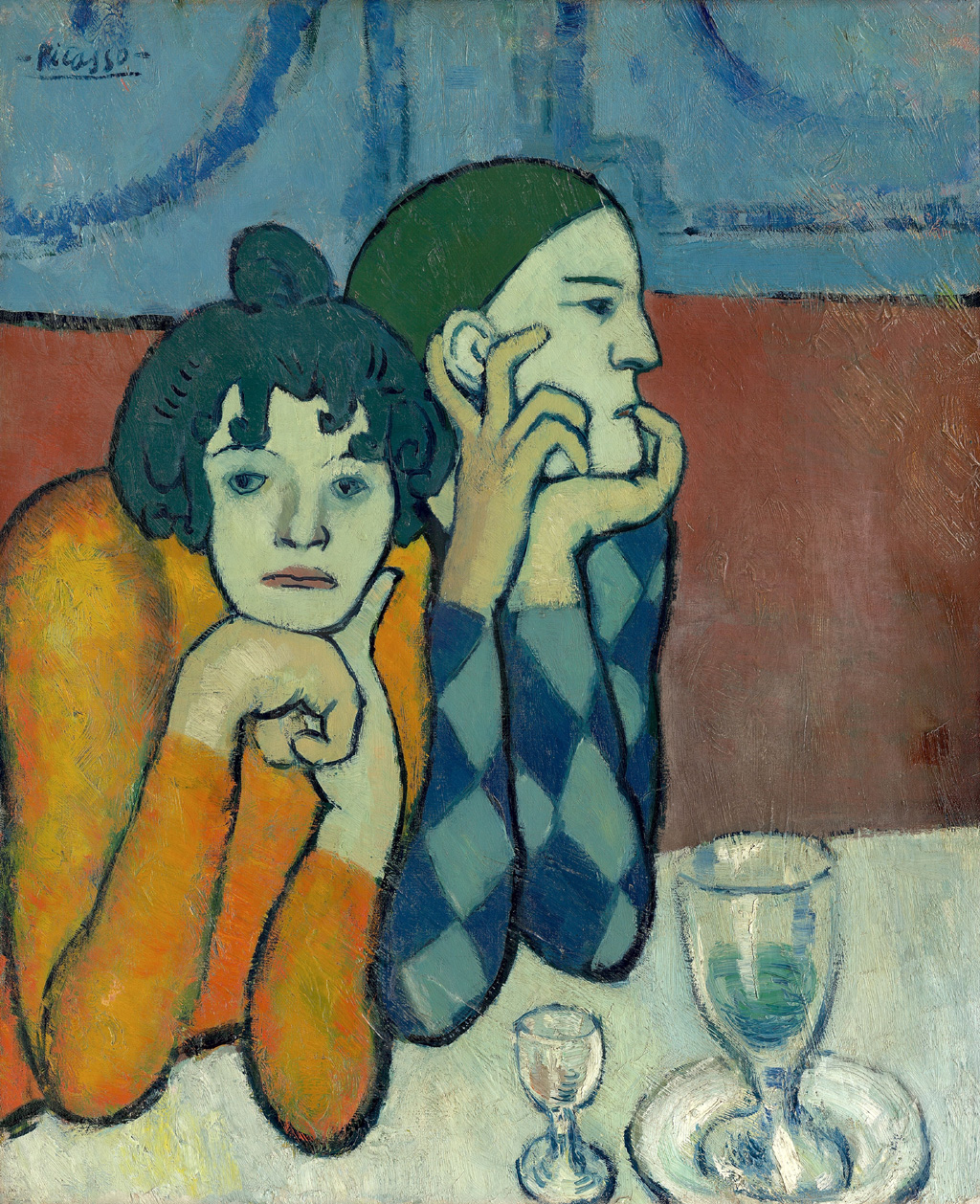 (Illustration: Pablo Picasso's 'Les Deux Saltimbanques: l'Arlequin et Sa Compagne,' found here).