Sunny and way-warm this mid-day Thursday in California's Central Valley.
And the inaugural post of Walking Leroy in the Valley (yesterday was the 'pilot' episode). Although technically in a ground-sense the program is a part of the Central Valley, in a local mode it's really just the Rascal Bike Path here in Merced. We tour the path near-about every day.
In these photos please excuse the date/time stamp (I'm trying to figure-out how to remove) as it's more then three years in arrears, which means to catch up to the nowadays/time we'd have to live the past 36 months again — way-way-too shitty to even ponder or comprehend.
Leroy…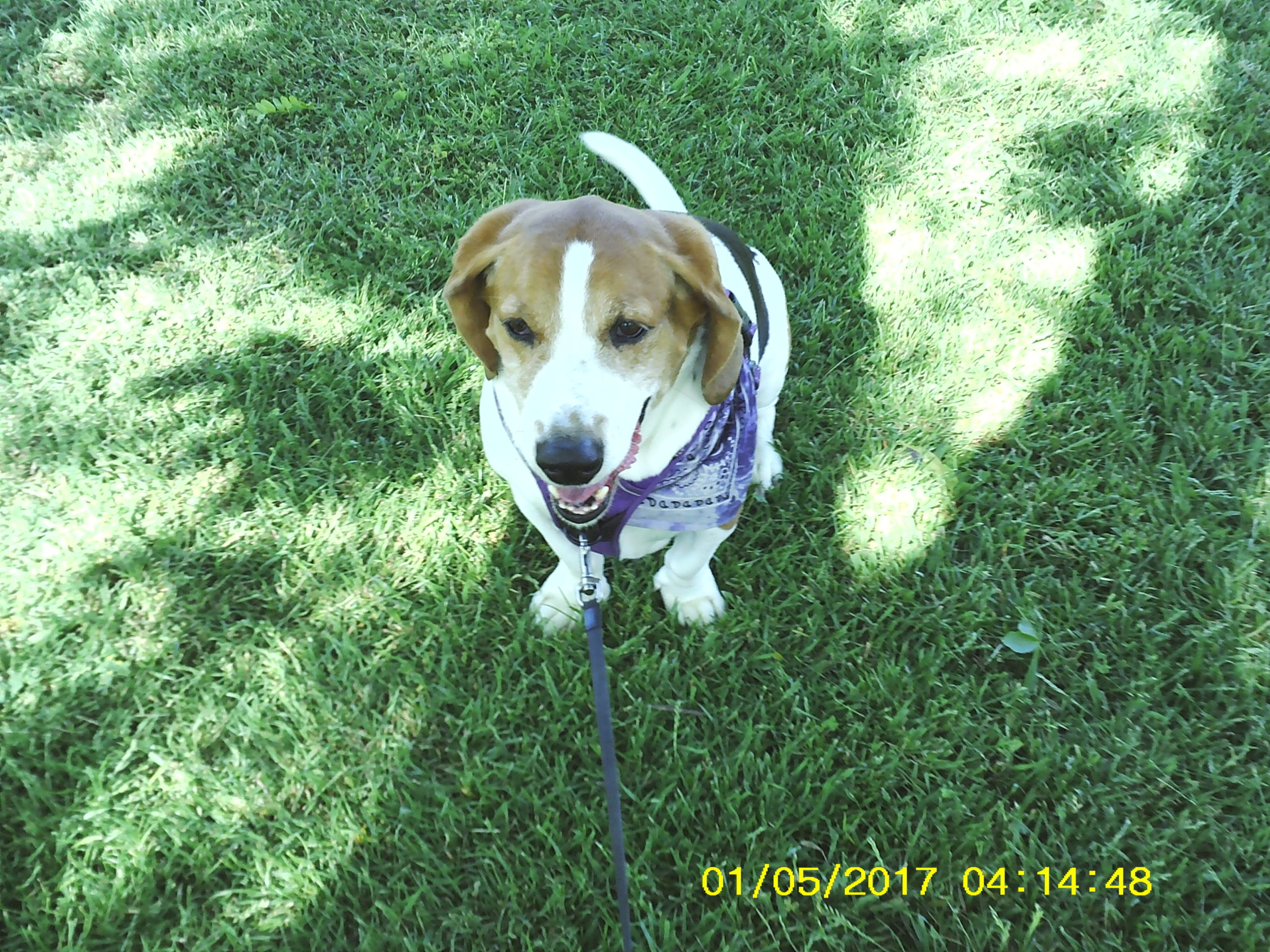 A basset hound/greyhound mix, Leroy is an old guy, he'll turn nine this year, which puts him getting close to elderly — basset hounds generally live 10-14 years. He can't handle the heat, and from the looks of the walk this morning, we're going to need scheduling them earlier to beat the rising temperatures. He loves them, though.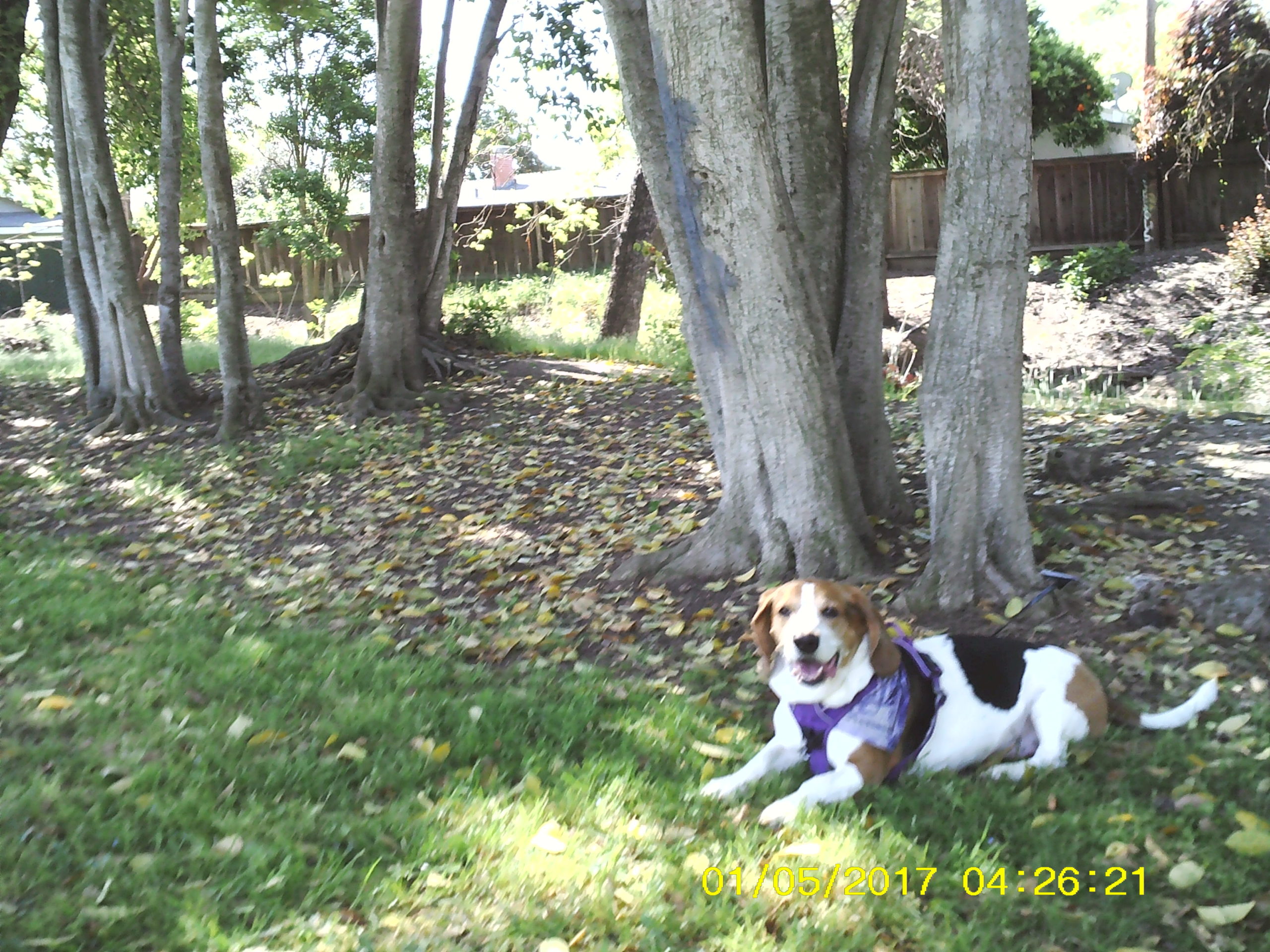 Leroy taking a breather in a grove of trees next to the creek — can't find the name of the creek (maybe Black Rascal Creek?) — at the far tip of a big, wide-open space across from the Columbia Avenue entrance/exit. Leroy likes to smell everything, and will eat everything if not closely surveilled.
Another view of the open space.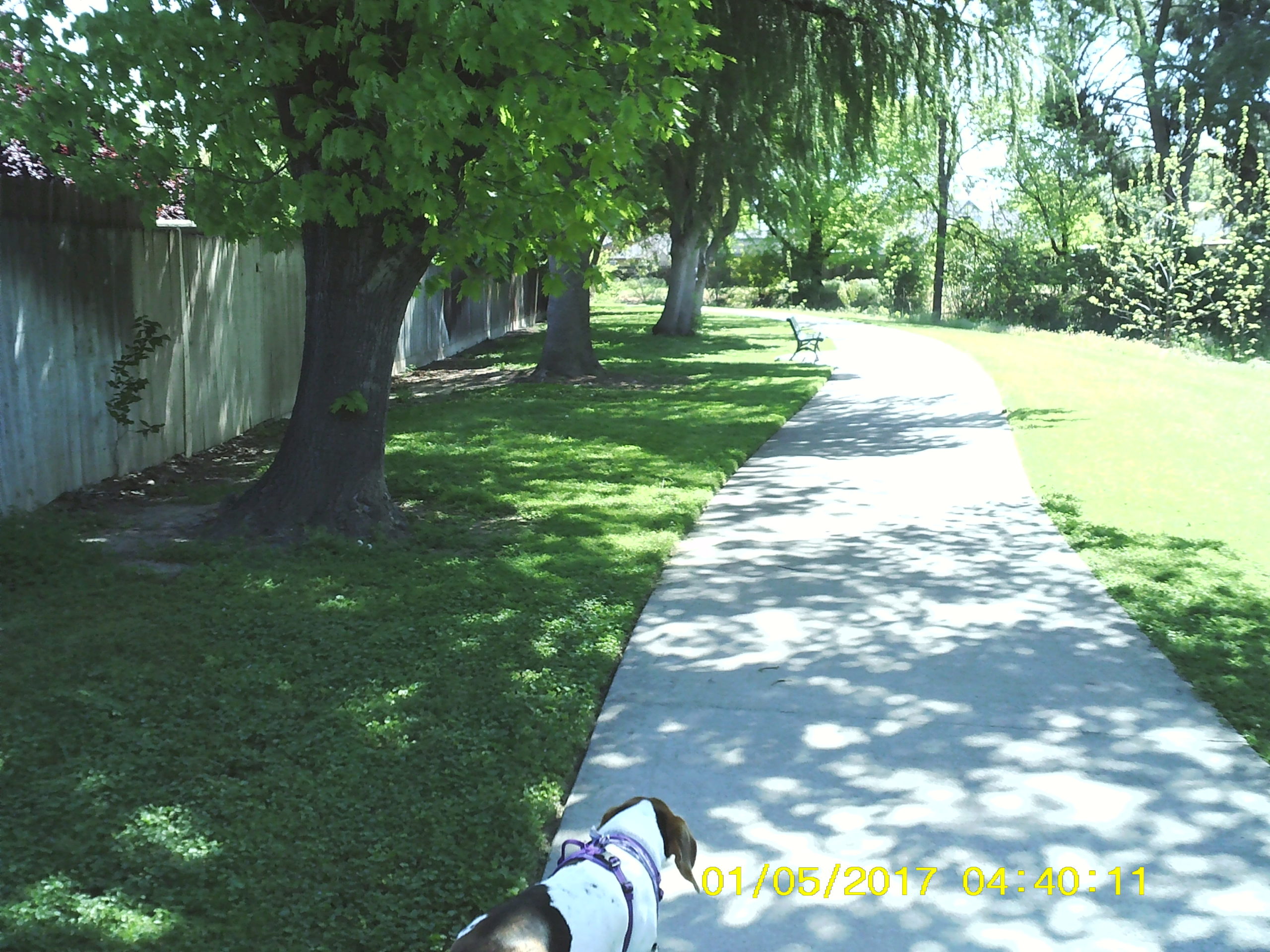 A shot of the Bob McKissick memorial bench, and Leory…