Cold and clear this Monday morning here in California's Central Valley, frost on the ground. Meanwhile back east, Joe Biden is heating up the transition to office with way-most-likely the most-important issue facing the US (and the world) right now — COVID-19.
After meeting with his newly-formed coronavirus task force, Joe spoke about the situation:
President-elect Biden just met with his newly formed COVID-19 advisory board.

Tune in for a debrief: https://t.co/fVLhCn6adH

— Biden-Harris Presidential Transition (@Transition46) November 9, 2020
Remarks in brief:
Joe Biden said the months ahead would still be very difficult for the US, despite the encouraging news about Pfizer's coronavirus vaccine.

"We're still facing a very dark winter," Biden said. "The challenge before us right now is still immense and growing."

The president-elect said it would be "many months" before the vaccine is "widely available," noting that another 200,000 Americans could die of coronavirus in the coming months.

Biden announced the formation of his coronavirus task force earlier today, and he said the group's expertise would allow him to hit the ground running on the pandemic response once he takes office in January.

"This group will advise on detailed plans built on a bedrock of science," Biden said.
…
"A mask is not a political statement," Biden said. "But it is a good way to start pulling the country together."

The Democratic president-elect emphasized masks would be essential in efforts to return to a sense of normalcy in the country, with the ultimate aim of allowing Americans to safely celebrate birthdays and holidays together.

"The goal is to get back to normal as fast as possible, and masks are critical to doing that," Biden said. "We can get this virus under control, I promise you."

The president-elect wrapped up his remarks without taking questions from reporters.
One bit of brightness in the virus slog this morning (via CNN): 'Drugmaker Pfizer said Monday an early look at data from its coronavirus vaccine shows it is more than 90-percent effective — a much better than expected efficacy if the trend continues.'
In time for the huge, fucking-surge of COVID-19 worldwide, especially in the US (h/t BJ):
More than 100k cases on a *Sunday* is boggling.

Sunday usually has one of the week's smallest case counts. https://t.co/rMfOTnqd0r

— Robinson Meyer (@yayitsrob) November 9, 2020
However, a big catch in the whole process is the baby-whine-loser T-Rump, who is still contesting the election results and will continue to do so for at least the next forever. He's attempting a pathetic charge in several states of fraud, and even 'plans to brandish obituaries of people who supposedly voted but are dead.' Hard to fathom in the middle of a killing-field pandemic. Digby has a good run-down of the bullshit.
Even more upsetting is the T-Rump's cruelty through his appointees:
Refusal to authorize the transition isn't just symbolic: it prevents the Biden-Harris transition from getting the funds and access they need to begin setting up a government — an especially urgent activity in the midst of a pandemic and economic crisis. https://t.co/O5yKvWiSS0

— Nicole Hemmer (@pastpunditry) November 9, 2020
The Administrator of the U.S. General Services Administration (GSA) is refusing to sign a letter recognizing Joe Biden as the winner of the 2020 presidential election, preventing the president-elect and his team from accessing millions of dollars in funding and government access meant to allow for a seamless transition of power, the Washington Post reported Sunday evening.

According to the report, GSA Administrator Emily Murphy, a 2017 Donald Trump appointee, is "keeping with the president's failure to concede the election" and has "no immediate plans" to sign such a letter.
Despite the generally futile ongoing efforts by Trump's campaign to challenge the election results, Murphy has refused to a acknowledge the president's loss, telling Reuters through a spokesperson that she has not determined that "a winner is clear."
What's clear is bullshit.
An intermission in the just-fucking-won't-go-away freak-horror of the T-Rump, a scene from a fairy-tale wish for the West Wing:
"You guys are like family…"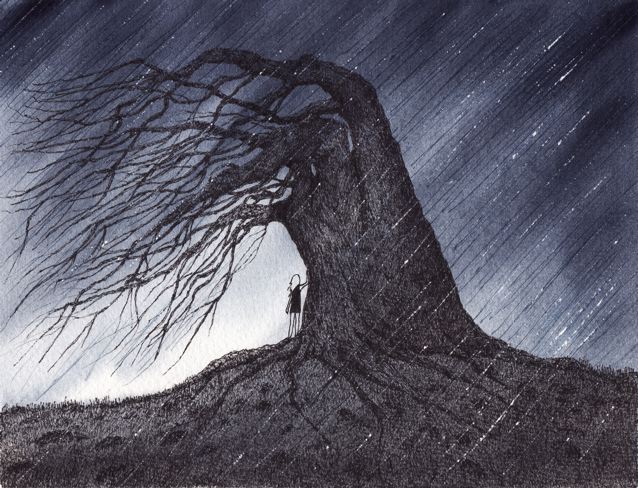 (Illustration found here).