During a regular daily-blog surf this morning I came across a horror video — worse than shitty, but yet for the subject, natural in character (h/t tweet Vixen Strangely):
Oh. My. God. He ate a fly! pic.twitter.com/SFBfkWzxA8

— John Aravosis ???????? (@aravosis) May 27, 2021
And to pile on: By pure chance I spied this a short time after while searching for something else — and it fucking fit like Ex-Lax and toilet paper:
"Give him an enema first, then put him in a straight jacket…"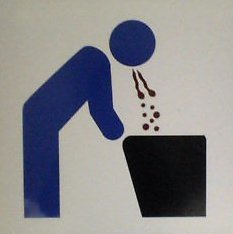 (Illustration out front — barf, you might feel better, but I doubt it).