Today is a two-pronged special day — from The Old Farmer's Almanac last week: 'The June solstice occurs on Sunday, June 20, 2021, at 11:32 P.M. EDT. In 2021, it so happens that the solstice falls on the same day as Father's Day!'
Today is the northern #SummerSolstice, marking a new season as well as the longest day in the northern hemisphere. While it's a time to enjoy the warmth & light, it also signifies an astronomical event caused by the tilt of Earth's axis. ??? Read more: https://t.co/Wt5BhAKAq1 pic.twitter.com/wsuKWdXr03

— NASA (@NASA) June 20, 2021
Some science — via Space.com this morning:
In addition, the summer solstice occurs at the moment the northern half of Earth is tilted toward the sun, meaning the Northern Hemisphere receives sunlight at the most direct angle of the year.
At this time, the sun will appear directly overhead for a point on the Tropic of Cancer (latitude 23.5 degrees north) in the central Pacific Ocean, 817 miles (1,314 kilometers) east-northeast from Honolulu.
Conversely, the June solstice marks the beginning of winter in the Southern Hemisphere, when the sun is at its lowest point in the sky and the southern half of Earth is tilted away from the sun.
However, for a shitload of Americans in the Western US, summertime came early this week with boiling temperatures and a way-early seasonal approach to forest fires. Record temps for a shitload of places, and according to forecasts, apparently not only the official beginning of summer, but there's more of that same hot shit to come in the weeks ahead.
However, with that mega-heat wave we've been experiencing (including where I'm located in California's Central Valley), there's some (at least temporary) relief in sight:
The current heat wave will come to an end soon. An upper level trough of low pressure will approach the CA coast early this week and bring a cooling onshore flow to the region. Temps will trend downward each of the next 3 days and end up much closer to normal by Wednesday.#cawx pic.twitter.com/LrjR272S4y

— NWS Hanford (@NWSHanford) June 20, 2021
In a cool down — via the LA Times this morning:
The good news is that the heat wave is about to break.

"We're expecting a cooling trend over the next few days, Tuesday and Wednesday, where temperatures will actually cool to near or slightly below normal as we go back to a June gloom type of pattern," said David Sweet, a meteorologist with the National Weather Service in Oxnard.

Next week, beach communities will see cool temperatures and cloudy skies, Sweet said.

"It was like this past week, we forgot about June gloom," he said. "Now we're switching back to normal."
And of those record temps:
Thermal, the appropriately named California town just south of Coachella and west of Joshua Tree National Park, also set a record with 118, according to the weather service.
Idyllwild reached 96, breaking its 1961 record of 92, and Big Bear set a new record at 88 degrees.
Other records from Thursday include Lancaster (111), Palmdale (109), Paso Robles (109) and Sandberg (101).

In a hot week, Palm Spring stood out.

On Thursday, it reached 122 degrees, breaking the previous daily record of 116 for June 17 set in 1961.
On Tuesday, it broke the previous daily record of 116, also set in 1961, when it hit 120 degrees.
The nights have been warmer than usual, too — in the 80s and 90s overnight — which makes for a remarkable heat wave, said National Weather Service meteorologist Elizabeth Schenk.
Heat on brick and concrete:
"Hot town, summer in the city
Back of my neck getting dirty and gritty
Been down, isn't it a pity?
Doesn't seem to be a shadow in the city
All around, people looking half dead
Walking on the sidewalk, hotter than a match head"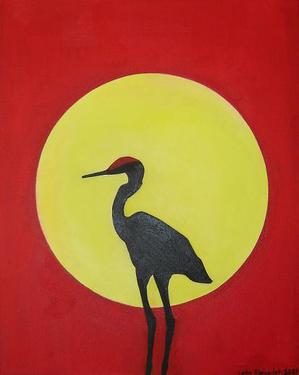 (Illustration out front found here).