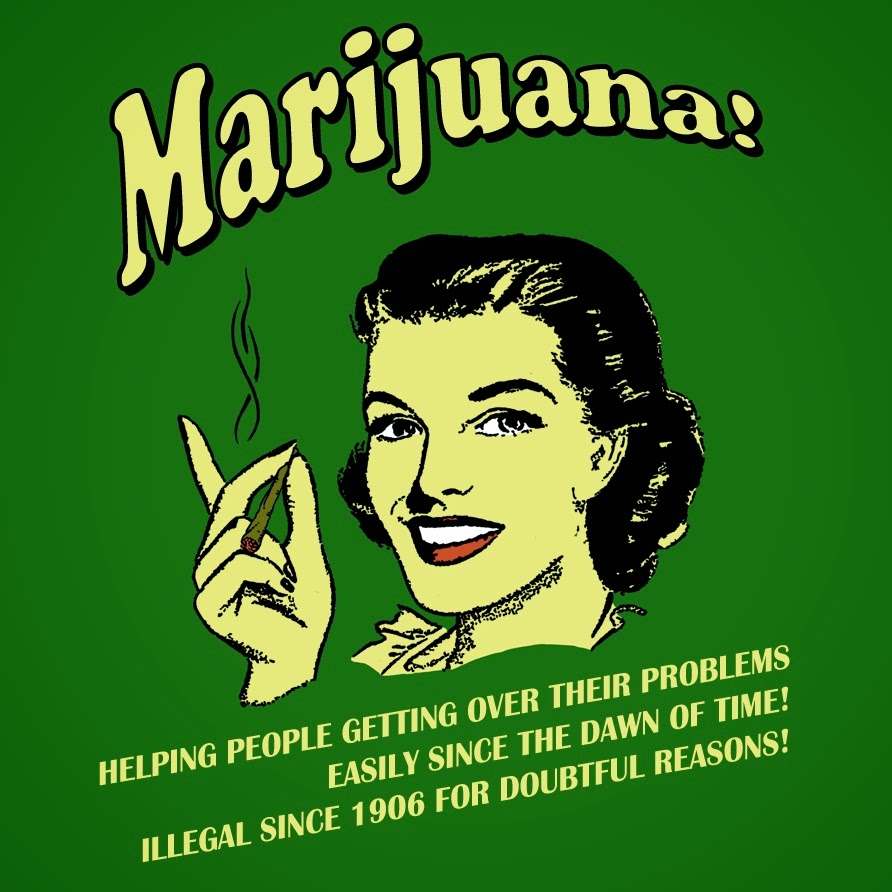 Thick, misty fog this early Monday on California's north coast and chilly, too, but as is expected, the wet marine layer should all burn off before mid-day.
The NWS predicts a 'slight chance' of rain on Friday, but most-likely won't happen.
A happenin' thing, though, is marijuana's new aid for our domesticated animals — apparently a little sprinkle from a formula containing cannabidiol (CBD), a chemical found in marijuana and industrial hemp, over a pet's food can keep them from "bugging out."
In the growing field of medical-pot research, CBD has shown to mitigate conditions as diverse as diabetes, anxiety, and arthritis.
(Illustration found here).
However, reportedly there's no 'buzz,' or getting high from the pet supplement, but so the dog/cat won't be rendered into an euphoric condition. This very characteristic of CBD skyrocketed the CBD industry, as more and more products like cbd oil for cats and dogs began to show up on market shelves.
Via Fast Company this morning:
Like so much in the cannabis world, we only have imperfect information about CBD.
According to the Food and Drug Administration, marijuana has no valid medical uses in humans or animals.
But 23 states allow medical marijuana in some form, and CBD is the compound most associated with the plant's medicinal benefits.
For decades, it has been difficult for researchers in the U.S. to study the plant, and as a result much of the evidence about CBD's alleged benefits is anecdotal.
To bolster the science surrounding CBD, Therabis says it will be working with the University of Pennsylvania to conduct trials on dogs, which could begin before the end of the year.
There are also a number of human CBD trials under way, and the Nasdaq-listed company GW Pharmaceuticals markets a drug called Sativex, which contains CBD and THC, marijuana's primary psychoactive ingredient, in the U.K. and other countries to treat MS-related muscle spasticity.
GW is researching the drug's potential to treat other conditions.
"I think science is playing catchup at this point, and this is why we don't make any claims about this product," says Julianna Carella, CEO of Auntie Dolores, a California company that sells cannabis edibles and CBD-infused pet treats.
"Most of the feedback that we receive is from pet owners and dog owners that have anxious dogs, and dogs with social anxiety, separation anxiety. Perhaps they're fearful during snowstorms, thunderstorms, rainstorms, traveling in the car, visits to the vet, that kind of thing."
Even so, she said the company is rebranding its CBD treats as suitable for more kinds of animals: "Llamas, birds, you name it."
As in the above, the FDA is full of shit, and remains a thorn in medicinal research into marijuana's health benefits.
Although, many independent studies have shown otherwise, as has all the the bullshit from a fear of expanded marijuana use if legalized — not!
Accordingly, pot use by high school students is 'significantly lower' today than it was 15 years ago.
From Johns Hopkins Bloomberg School of Public Health last week:
"People have been very quick to say that marijuana use is going up and up and up in this country, particularly now that marijuana has become more normalized," says study leader Renee M. Johnson, PhD, MPH, an assistant professor in the Department of Mental Health at the Bloomberg School.
"What we are seeing is that since 1999 — three years after medical marijuana was first approved — the rates of marijuana use have actually fallen. But we will be watching those states where recreational marijuana use has been legalized to see if that leads to increased use among teens."
Johnson says she isn't sure why rates of marijuana use have fallen since 1999.
The 1980s and the early 1990s were a time when it was very difficult to obtain marijuana due to a federal crackdown on illicit drugs and strong anti-drug education programs, such as the "just say no" campaign.
But use shot back up in the late 1990s.
While rates of use have been falling since 1999, they started to rise again in 2009.
Time will tell, she says, whether the recent uptick in marijuana use is just a statistical blip or a sign that greater availability of the drug is leading to a reversal of the decade-long downward trend.
Time to move on, and not be 'bugging out' on the weed…