Up early today, Leroy and I out to transverse our small portion of the Rascal Bike Path here in Merced, but it was already getting warm, thus, not a long walk. Enough for us, though. We're both old, and we play it that way.
Writing this now in late afternoon and it's hot, reportedly 95-degrees, which makes it hard to comprehend the 'cool' from this morning. Outside at the moment the air is heavy, inside it's AC light.
A basset hound/greyhound mix, Leroy seems to like these precocious departure times since he really hates the heat, and eager for the trail — I think he also understands if we tarry, we over-heat. Not good for either of us..
Photos from today and yesterday.
Leroy..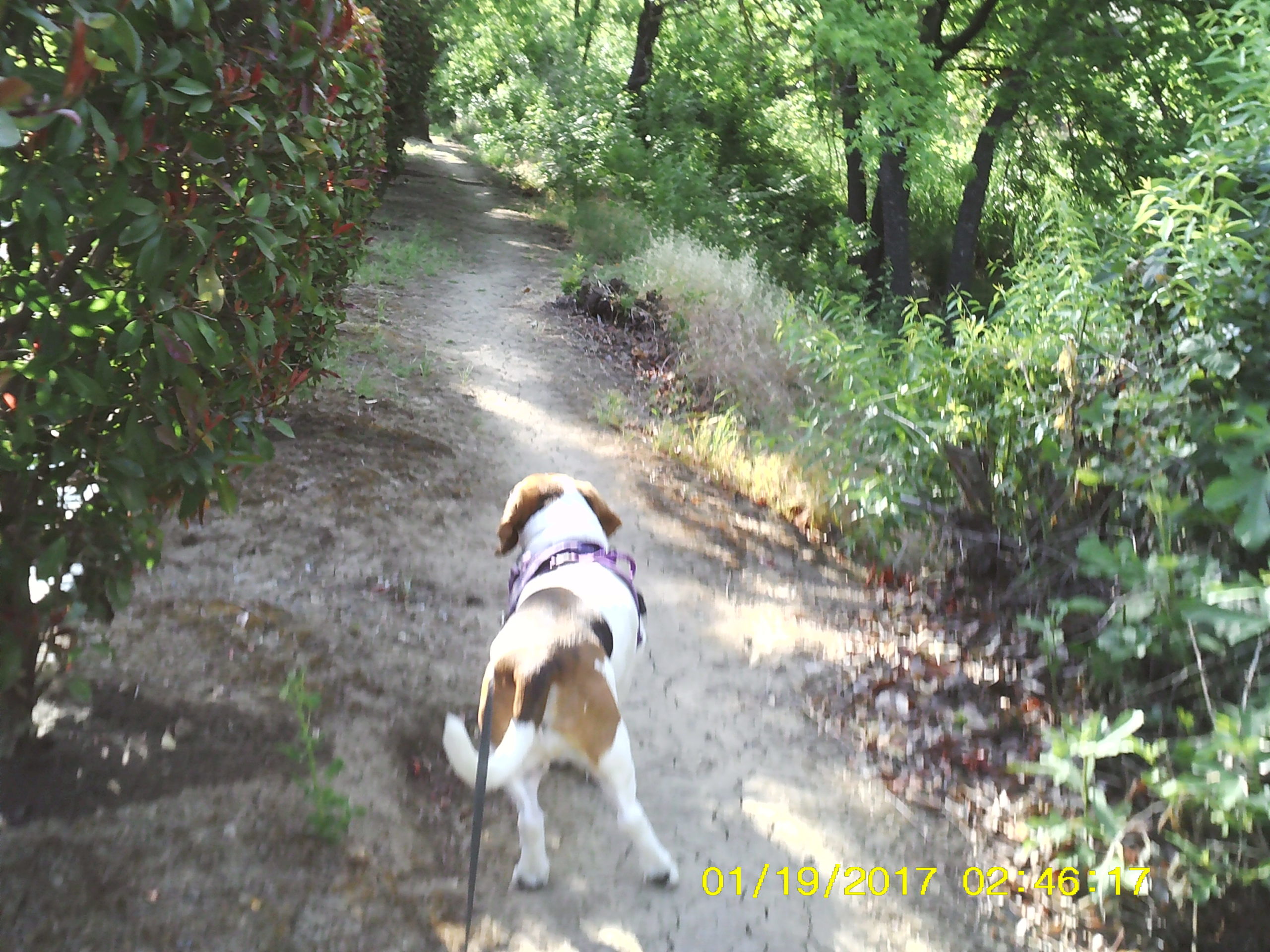 He's leading the way with a trot down a stretch of hard-dirt path beside the 'path.' This section leads short-eventually to Rahilly Park at Parsons Avenue. The creek is down that slope on the right.
A lot of folks using the Rascal this morning, a few with dogs, a large contingent of bikers. I guess a lot of people out early to beat the heat, too. Everybody still nice, and keeping that social-distancing perimeters.
Not many with masks — I don't wear one, no one gets nowhere near six feet from Leroy and I, but I do if shopping, or going out at all. So far, the Rascal allows outside time without a mask — and most seem aware of our predicament.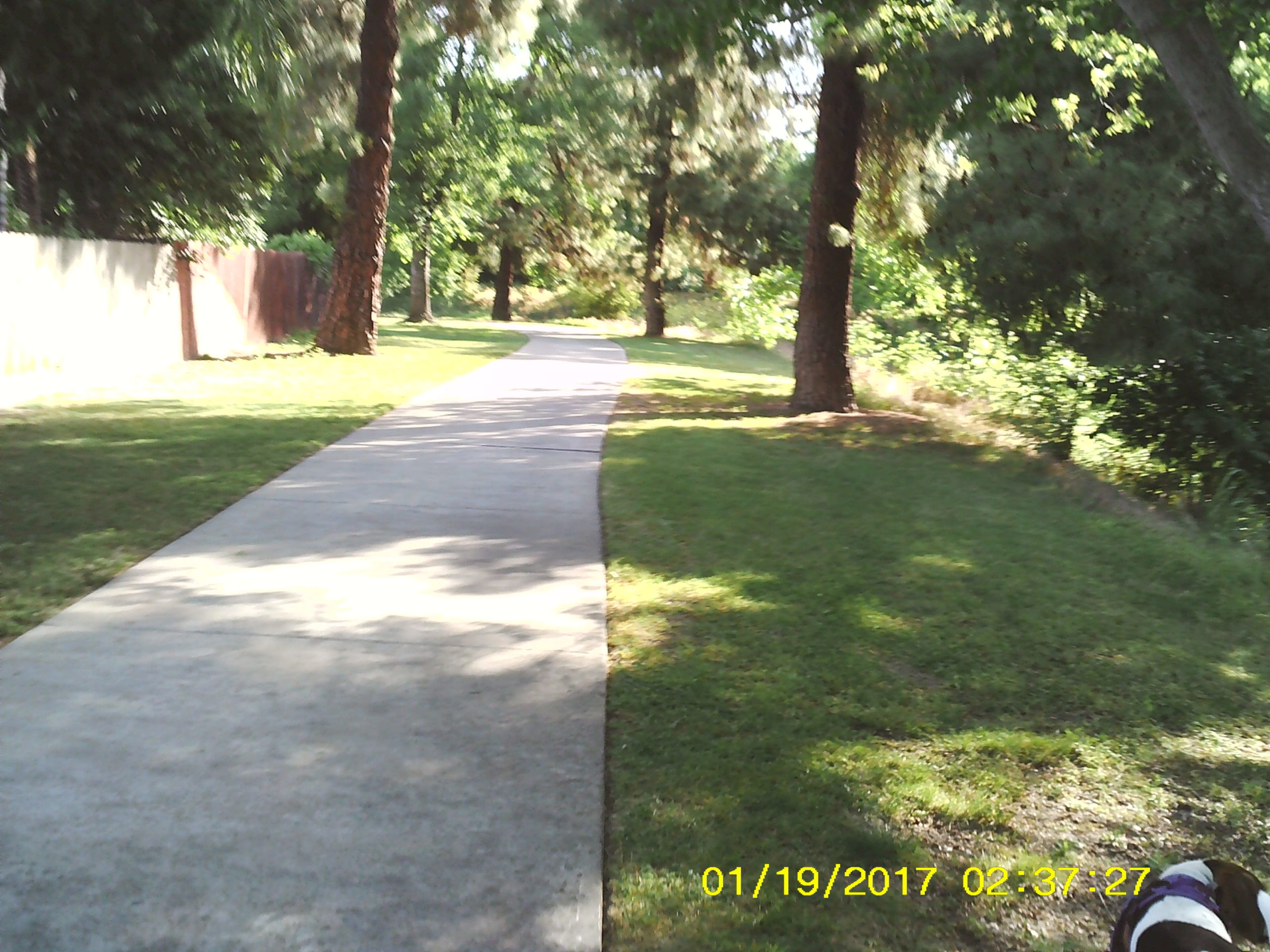 A piece of the Rascal, a quiet segment past the entrance/exit to East Brookdale Drive — Leroy dawdles in the corner.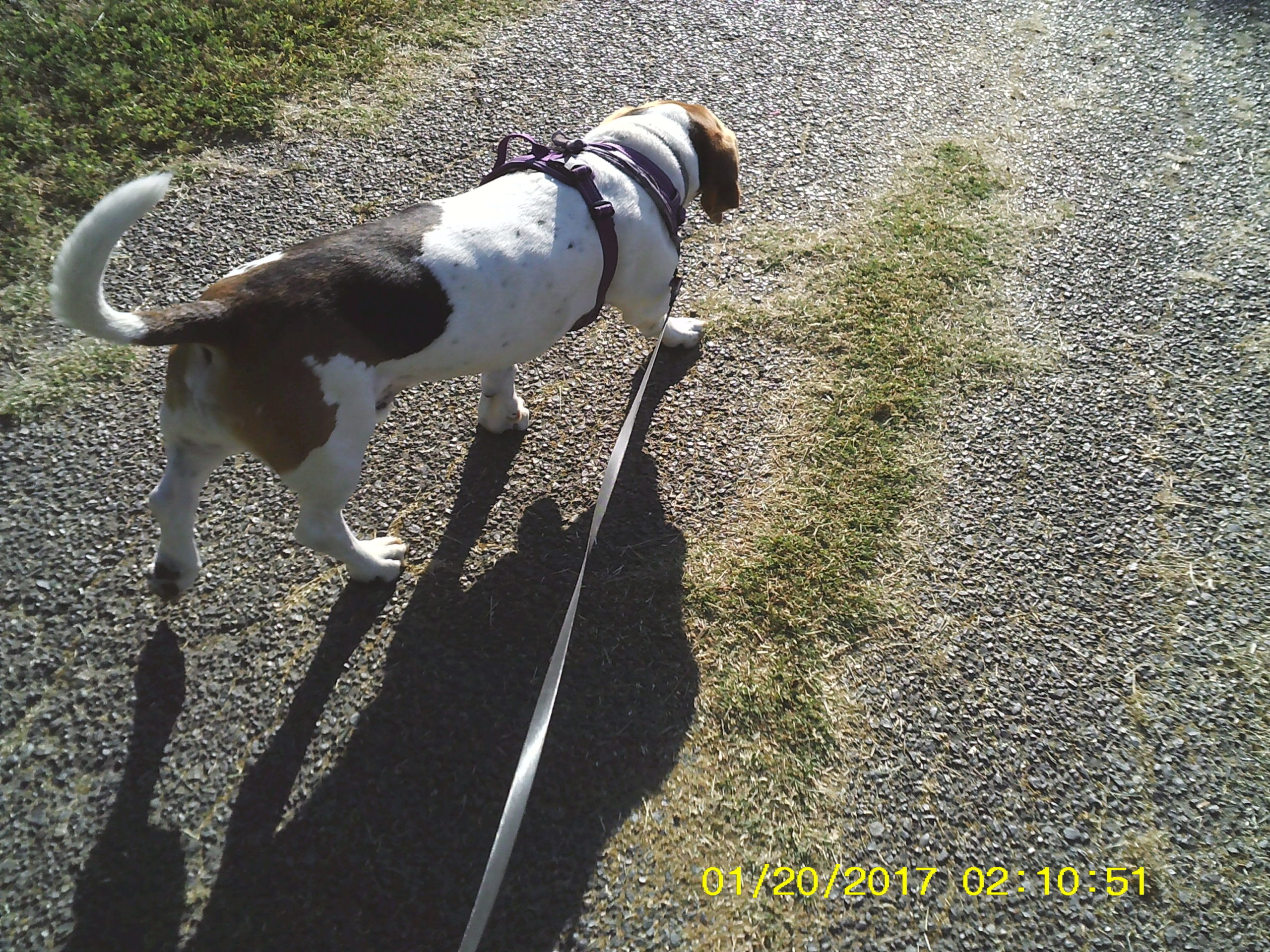 Leroy marching into the sun yesterday morning, in the portion of the path near the G Street entrance/exit. We were just starting out.
'Folks we meet walking the dog…'