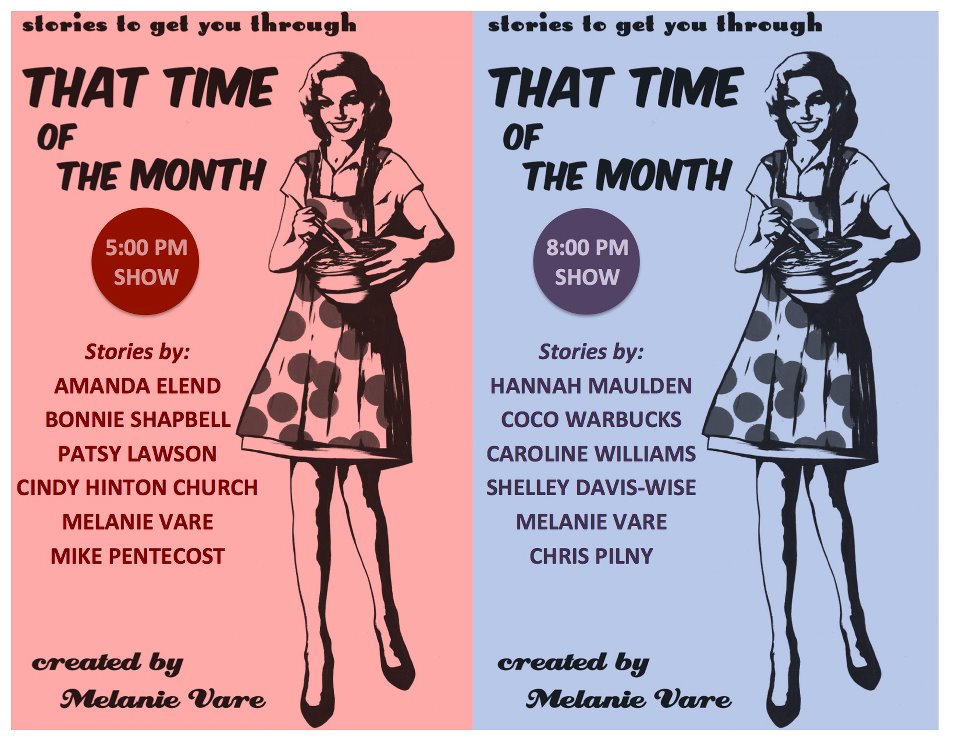 My daughter, Hannah, will put shame aside another time this weekend.
She's to perform again her stand-up spiel on crazed life, loves, and her wacky family — a performance part of the 'That Time of the Month' comedy revue at the Cafe Coco in Nashville, Tenn.
And a good laugh is way-much preferred than a good slap on the noodle.
TTOTM is the brainchild of writer/comedian Melanie Vare, and billed as "funny female storytelling" with tales determined by being "true, funny, on topic," and of a "non-fiction/personal essay style." The acts appear most-regular on the second Sundays of each month. Vare also has a crazy-funny blog at The Nail Biter.
This month's TTOTM topic, 'Prom Stories,' which will be interesting because I don't think my daughter Hannah went to a prom — her early-educational background ain't purty, but way-despite her daddy's genes, came away with brains, grit and a good heart.
Next month, she graduates from Middle Tennessee State University with a degree in English, with a great-amount of journalism, creative writing and a foreign language or two thrown into the mix. And I'm proud beyond measure — at least without appearing maudlin.
Hannah also has a great sense of humor, and a great sense of what's funny.
This is her second TTOTM appearance — if you want to check out her first turn, go here. The show starts at 8 p.m. (Eastern Time) Sunday, and if you're in the area, take a visit — understand Cafe Coco's is an interesting 24-hour-a-day joint liken to '…a childhood teddy bear, a bit worn for the wear, but it's still a favorite haunt of youthful local musicians and their support teams, as well as caffeine-fueled students on an all-night cram.'
Or an all-day cram.
For more info on the TTOTM shows and tickets go here.
And for a visit to their Facebook page, go here.