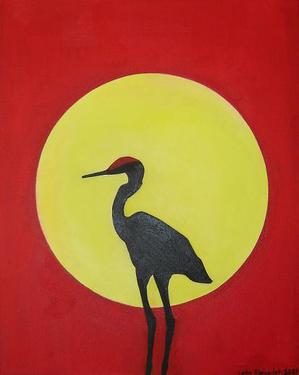 Pretty-clear skies, lots of sunshine and windy this early-evening Saturday here on California's north coast — and the breeze does carry a chill.
A dog-run about mid-day to Little River State Beach found initially only a wisp of a breeze, but not too long after, suddenly a whipper-snapper from the northwest — easy and mild one minute, then gusting-breezy the next.
Writing of 'breeze' in all its forms, according to the NWS, wind will be factor for the next few days.
Tomorrow's forecast, 'Becoming Sunny and Breezy,' followed by on Monday, 'Partly Sunny then Sunny and Breezy,' and on Tuesday, 'Sunny then Sunny and Breezy' — odd that last one, does it mean there's no breeze/wind during the first Sunny?
Although concerns over our weather up here are really near-whimsical compared to a goodly-chunk of the US this year.
(Illustration found here).
Across the country, weather isn't a flighty subject — record snow, rain and tornadoes just a short-list of shit nationwide this past winter. And again, writing of 'tornadoes,' and our changing climate: 'Another trend: the number of tornadoes in large tornado outbreaks is on the rise. There are now more tornadoes in the largest outbreaks compared to the 1950s — and another study showed that the number of days with 30 or more tornadoes has also been increasing. We might see fewer days where only one or two tornadoes occur, but that's balanced out by the intensity of the big events.'
Despite the T-Rump being an asshole, climate-change denier,  word is getting put — via the Washington Post this afternoon:
The Environmental Protection Agency published a 150-page document this past week with a straightforward message for coping with the fallout from natural disasters across the country: Start planning for the fact that climate change is going to make these catastrophes worse.
The language, included in guidance on how to address the debris left in the wake of floods, hurricanes and wildfires, is at odds with the rhetoric of the EPA's own leader, Andrew Wheeler.
Just last month, Wheeler said in an interview with CBS that "most of the threats from climate change are 50 to 75 years out."
Multiple recent studies have identified how climate change is already affecting the United States and the globe. In the western United States, for example, regional temperatures have increased by almost 2 degrees Fahrenheit since the 1970s, and snowmelt is occurring a month earlier in areas, extending the fire season by three months and quintupling the number of large fires. Another scientific paper, co-authored by EPA researchers, found that unless the United States slashes carbon emissions, climate change will probably cost the United States hundreds of billions of dollars annually by 2100.
…
During Wheeler's confirmation hearing early this year, Democrats repeatedly tried to pin down Wheeler, who has lobbied in the past for the fossil fuel industry, about exactly where he stands on climate change and the risks it poses.
Sen. Bernie Sanders (I-Vt.) pressed Wheeler about whether he agreed with Trump's comment that climate change amounted to a Chinese "hoax."
After being pressed, the acting administrator replied, "I have not used the 'hoax' word myself."
Sanders then asked Wheeler whether he accepts the consensus of most scientists that climate change is one of the most serious problems facing the nation.
"I would not call it the greatest crisis, no, sir," he replied.
"I would call it a huge issue that needs to be addressed globally."
And onward…