Health issues continue to dominate as a second victim of the coronavirus' dreaded 'community spread' route of the pathogen's expansion, where cases have no known origin, has been discovered here in California.
First case reported on Wednesday came from Vacaville in Solano County, the second noted today reportedly lived 90 miles away.
Neither have traveled overseas, or came in contact with virus-infected people, or each other.
T-Rump's toadies claim the coronavirus is just another 'hoax of the day.'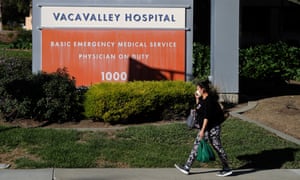 (Illustration found here).
Details from the Washington Post this afternoon:
California has a second case of community transmission of the coronavirus, a 65-year-old resident of Santa Clara County who has no known history of travel to countries hit hard by the outbreak, people familiar with the case said Friday.
There is also no apparent connection between the new patient and anyone else with the disease caused by the virus, covid-19.
On Wednesday, health authorities revealed the nation's first case of community transmission, a woman in Solano County, California, about 90 miles away.
That means the virus appears to be spreading among at least two separate populations, according to people who spoke on condition of anonymity because the information has not been released publicly.
Two separate cases of community transmission likely means that there are others in the United States, said Jennifer Nuzzo, senior scholar at the Johns Hopkins Center for Health Security.
"I think there's a strong possibility that there's local transmission going in California. In other words, the virus is spreading within California, and I think there's a possibility other states are in the same boat. They just haven't recognized that yet," she said.
…
The discovery of a second case "supports what we are trying to do with basic infection and case identification," said Saskia Popescu, senior infection prevention epidemiologist for Honor Health, a hospital system in Phoenix.
"We need to focus on pragmatic and scientifically-based measures and not hit the panic button. We know how to protect ourselves."
Meanwhile, just to adjust to how fucked this coronavirus situation, check out a report by John Amato at C&L this morning on how Mike Pompeo during a Congressional hearing could not outright deny the coronavirus is a hoax. Read it and scream.
Again meanwhile earlier, Mick Mulvaney started the shit-pile-outhouse whining about how the T-Rump's the one that's under serious attack — via CNBC:
Mulvaney claimed that the media has only started paying close attention to the coronavirus because "they think this is going to be what brings down the president."
…
"The press was covering their hoax of the day because they thought it would bring down the president," Mulvaney concluded.
"The reason you're seeing so much attention to [the coronavirus] today is that they think this is going to be what brings down the president. That's what this is all about."
Mulvaney said he was asked by a reporter, "What are you going to do today to calm the markets?"
"I'm like, 'Really what I might do today [to] calm the markets is tell people turn their televisions off for 24 hours.'"
Still, the disease is "absolutely" real, Mulvaney said.
But, he said, "You saw the president the other day — the flu is real."
"This is not Ebola … it's not SARS, it's not MERS," Mulvaney said.
"We sit there and watch the markets and there's this huge panic and it's like, why isn't there this huge panic every single year over flu?" Mulvaney asked rhetorically.
"Are you going to see some schools shut down? Probably. May you see impacts on public transportation? Sure."
"But we do this, we know how to handle this," he said.
We be fucked. Mulvaney blubbered that shit during an interview at the Republican Com-Con-like, but creepy-crazy CPAC in Maryland, where Pompeo was headed in a hurry when he was questioned about coronavirus as 'hoax of the day.'
Rep. Ted Lieu in his questioning of Pompeo revealed (link above):
Rep. Lieu, "Are you speaking at CPAC today?"
Pompeo replied, "Yes, I am."
Rep. Lieu said, "Right, so you could only give two hours to this bipartisan group of members of Congress, and instead of answering questions on life and death issues — you're going to go talk to a special interest group?
"Yes," Pompeo replied.
Rep. Lieu said, "You sir represent all Americans, not a special interest group. It's shameful you can't even answer basic questions."
And in the explanation by Dalton Russell, '"…and therein, as the Bard would tell us, lies the rub."'
The threat from the coronavirus is bad moon rising, but the T-Rump's handling of it makes the night even darker…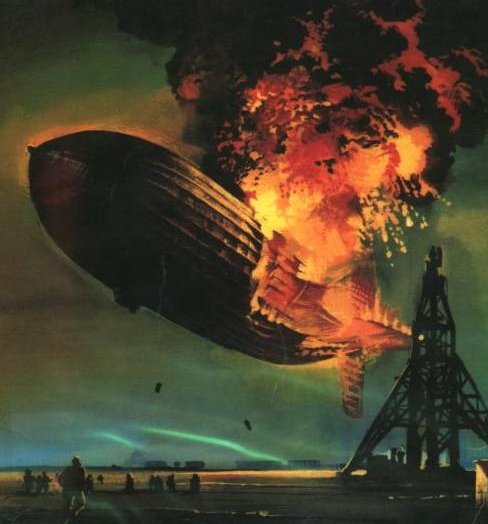 (Illustration found here).