Chilly with a sprinkling of sunshine this late-afternoon Tuesday here in California's Central Valley, and the state-of-affairs keeps spinning along like a hurdling, stop-action locomotive, nearly off the tracks. Time and reality doesn't stand still, especially when the T-Rump, even located far to the east, snakes his way in the grass.
Shitty news after shitty minute.
Even as we ponder on, the T-Rump and his henchmen coninue to stonewall the ballot-box results — just this afternoon blowhard-prick Mike Pompeo smart-assed his remarks about concession with '"there will be a smooth transition to a second Trump administration,"' smirking like an arrogant loon.
Despite what way-most Americans might actually feel and believe:
A new poll finds that 79-percent of Americans believe Joe Biden won the election, including about 60-percent of Republicans.

Even as Donald Trump and campaign seek to challenge the election results with long-shot lawsuits, 72-percent of US adults believe loser should concede, according to a Reuters/Ipsos poll of 1,363 adults.

About 60-percent believe there ultimately will be a peaceful transition of power.

The survey also found that 83-percent of Democrats and 59-percent of Republicans trusted local election officials to "do their job honestly."
And it's all for show. Although the T-Rump sprouts fraud with the election, in reality apparently maybe the biggest fraud hangs with the fraudster (The Washington Post this afternoon):
A Pennsylvania postal worker whose claims have been cited by top Republicans as potential evidence of widespread voting irregularities admitted to U.S. Postal Service investigators that he fabricated the allegations, according to three officials briefed on the investigation and a statement from a House congressional committee.
…
The Erie postmaster, Rob Weisenbach, called the allegations "100% false" in a Facebook post and said they were made "by an employee that was recently disciplined multiple times."

"The Erie Post Office did not back date any ballots," Weisenbach wrote.
Sad and wretched, would be pitiful if they weren't so cruel and unscrupulous.
Even worse in the naked-desperation category:
dear god what a waste of money https://t.co/0zJgVP0A1X

— Erum Salam (@salamdogmillion) November 10, 2020
Same offer/plea earlier, though, a bit less — '"$25,000 reward" for "first hand election fraud tips in Pennsylvania."'
Idiots, dangerous idiots howver, at least for the next couple of months. The T-Rump only knows how to sow terrible chaos, and create massive problems with everybody and everything — he's wrecked the US governement, from oversight to climate to the desent workings of an immense bureaucracy, just on and on for the last four years.
And now one of his appointees is causing trouble.
Delays effect our governemnt –four million people (if you include the military and reservists), along with two million career civil servants in hundreds of operating units. In that giant group, the president usually fills 4,000 political slots.
The transition from one adminstration to another is supposed to be as smooth as possible, with bumps along the way. Trump is the block. In trying to get started, Biden's people reporting that the General Services Administration (GSA) is stalling to formally kick off the process.
A glitch/throttle in the system: 'Emily Murphy, the GSA administrator, has declined to determine Mr. Biden is the likely next president and begin the transition process. Biden officials say that they are considering pursuing legal action if Murphy does not act in the coming days. Murphy is a Trump appointee and former Republican staffer on Capitol Hill, and has a reputation as a "diligent professional," according to The New York Times.'
Supposedly, GSA was apparently cooperative with the Biden team until last week, when Murphy refused to sign the order. After the T-Rump figured out he was fucked.
A major roadblock in a serious national security issue, which allows classified briefings on national threats and military and covert operations. Reportedly, the fuck-up in 2000 with Gore/Bush was that George W couldn't get his shit together to handle the 9/11 attacks.
A good primer on the episode today from Just Security:
The point is that delaying these processes such as obtaining background checks can create significant later delays in putting new officials into place and in some cases obtaining Senate confirmations.
Delays in the transference of information with the incoming team can also obstruct the next administration's ability to carry out existing and new policies.
At this stage, each federal agency should have already completed a set of briefing materials for the incoming administration.
But agencies may conclude that they are only to be shared once the Administrator has made her ascertainment.
Based on these concerns, the 9/11 Commission strongly recommended not simply maintaining normal time periods for presidential transitions, but expediting the procedures and access to information for the incoming team…
Although Murphy is the offfical in the spotlight, liability goes upward: 'But the responsibility for this failure also lies elsewhere. Although a concession is by no means required by law, were Trump to have issued such a customary statement, the bureaucratic gears at the GSA would have more easily kicked into motion. The primary blame lies with Trump.'
An excellent question-and-answer session this afternoon at CNN with Max Stier, director of the nonpartisan Partnership for Public Service,
"I mentioned earlier that GSA has been a really active partner in helping this transition process, up until this point. And they do get kudos for that. And the head of GSA, Emily Murphy, is a serious person. I think the circumstances of a President that appears to be resisting the transition moving forward is a real challenge, but I think the right decision for our country, for the American people, is to unlock these resources for transition planning."
And Stier also charactrized the serious-level of the situation: '"This is a five-alarm fire. I used to be a volunteer fireman, so I'm not sure how many alarms you're actually allowed to claim. But this is way up there."'
We'vce a long way to go…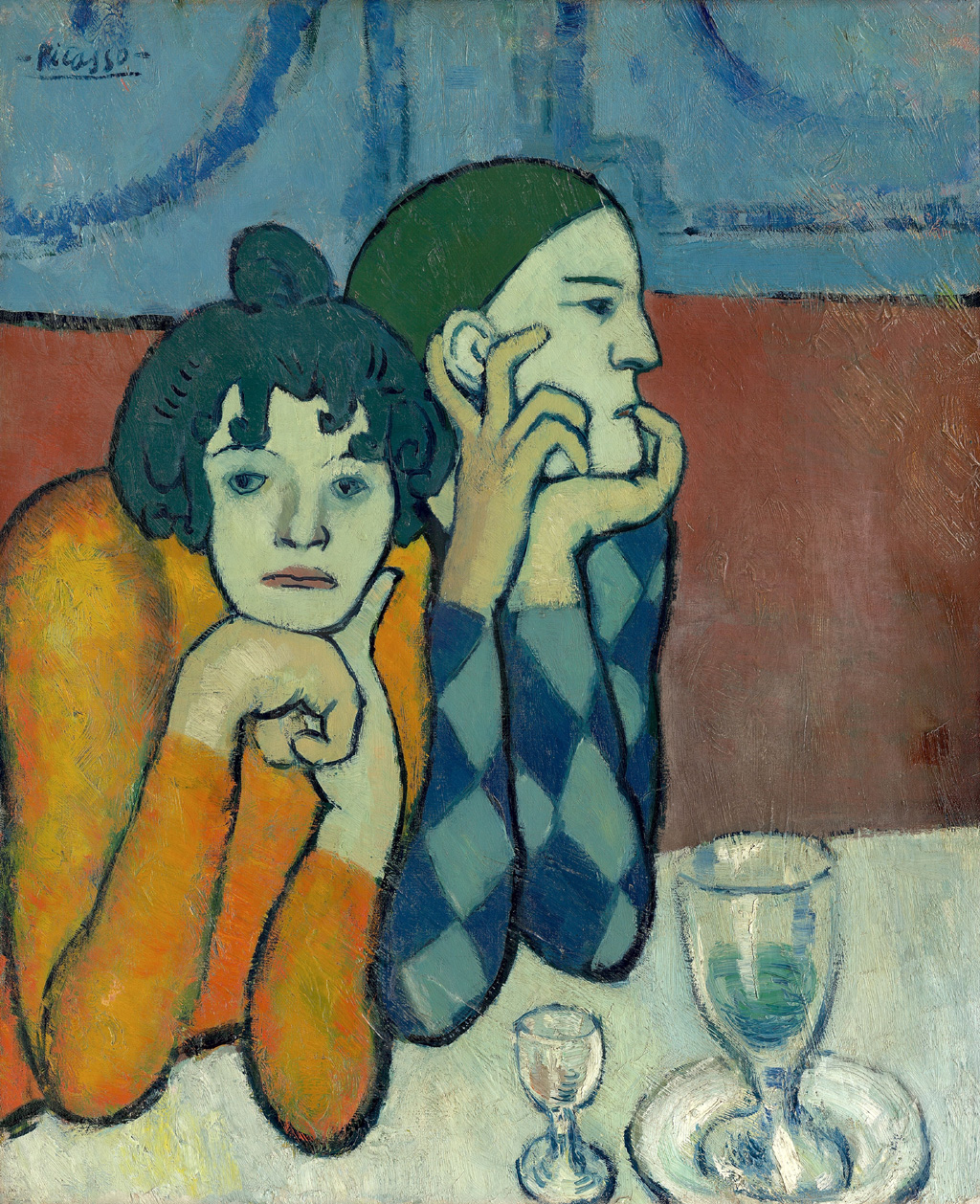 (Illustration: Pablo Picasso's 'Les Deux Saltimbanques: l'Arlequin et Sa Compagne,' found here).