A warmed-hearted breaking-news event this afternoon (h/t tengrain):
Bye Don.

"Texas has not demonstrated a judicially cognizable interest in the manner in which another State
conducts its elections. All other pending motions are dismissed
as moot." pic.twitter.com/O4D1S01kyT

— Greg Sargent (@ThePlumLineGS) December 11, 2020
Via CNN:
The Supreme Court rejected a bid from Texas' attorney general — supported by President Donald Trump — to block the ballots of millions of voters in battleground states that went in favor of President-elect Joe Biden.

The court's move to dismiss the challenge is the strongest indication yet that Trump has no chance of overturning election results in court that even the justices whom he placed there have no interest in allowing his desperate legal bids to continue.

The lawsuit, brought by Texas Attorney General Ken Paxton, a staunch Trump ally, sought to sue Pennsylvania, Michigan, Georgia and Wisconsin — which all went for Biden — and invalidate their election results.
And this week, with his options narrowing, Trump, accompanied by the support of several Republican attorneys general and GOP lawmakers, cranked up pressure to have the Supreme Court weigh in.

Trump and his legal team — hamstrung by a series of coronavirus diagnoses among lawyers who had traveled across the country advocating on behalf of Trump's case — have for weeks pushed increasingly desperate appeals and baseless conspiracy theories about his second term being stolen.

The court did not provide a vote count, but there were no dissents to the order made public.
Separately, justices Samuel Alito and Clarence Thomas said they would have allowed the case to be filed, but would grant no other relief.
Another short and sweet order: '"Texas has not demonstrated a judicially cognizable interest in the manner in which another state conducts its elections. All other pending motions are dismissed as moot."'
This a result leading to even more guffaws-insult to idiots (HuffPost):
In addition to the 17 Republican attorneys general who filed to support the complaint, 126 Republican House members, or 64-percent of the party caucus, including Minority Leader Kevin McCarthy (Calif.), joined in.
As did more than three dozen Republican state elected officials in a brief alleging "cabal and oligarchy."
Sen. Ted Cruz (R-Texas) agreed to argue the case if the court took it up.
Conservative activist groups joined with briefs as well.
As did right-wing cranks seeking attention, including disgraced Alabama Chief Justice Roy Moore and the imaginary states of New California and New Nevada.
Although this would appear to end the T-Rump's legal bullshit in overturning the election, the war won't end here. He and his lackeys will fume, fuss and filibuster from now till doomsday the election was fraudulent and the T-Rump deserves a seond term, which could lead to some serious violent shit from a certain section of his cult.
T-Rump will now explode with shitty behavior to offset the action, and like his niece, Mary Trump, said he had nothing left in his arsenal except to "break everything" on his way out of the White House.
Including the nation of America.
Meanwhile, the T-Rump did indeed capture a top spot:
German magazine Der Spiegel names Trump "Loser of the Year" https://t.co/ljqTE00QN7 pic.twitter.com/tFrxXvPdke

— The Hill (@thehill) December 11, 2020
Timing is sometimes everything:
Der Spiegel, roughly the German journalistic equivalent of TIME — which, coincidentally, just named President-elect Joe Biden and Vice President-elect Kamala Harris its vaunted "Person of the Year" — on Thursday published an article entitled "Der Verlierer des Jahres," or "Loser of the Year" in English.

While the piece lacks the shock value of some of the more inflammatory imagery gracing the cover of Der Spiegel's print editions over the course of Trump's tenure, the article is a 3,300-word excoriation of the presidency of a man who authors Roland Nelles and Ralf Neukirch call "a man who… was never concerned with the common good, but always with one thing—himself."

"The country is more divided than ever since the times of the Civil War," the authors wrote.
"This is not a byproduct of Trump's politics, it is their goal… Permanent conflict is part of his strategy."

"Nothing is normal under Trump," they concluded.
"He refuses to admit defeat. Instead, he speaks of massive electoral fraud, although there is no evidence for it. The whole thing is not surprising. Trump's presidency ends as it began. Without decency and without dignity."
We wait with trepidation on what comes next…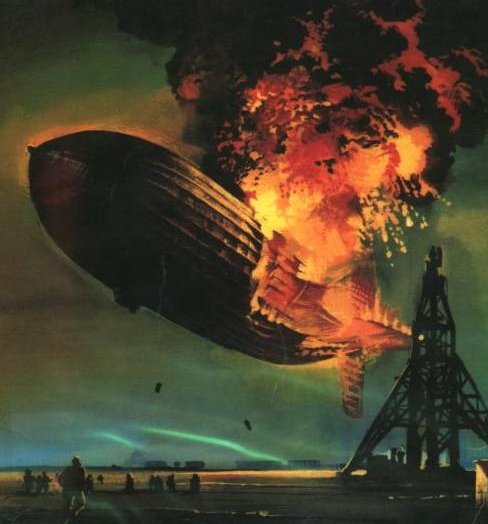 (Illustration found here).