A major aspect of Wednesday's assault on the US Capitol building is T-Rump has truly been exposed as a cruel, violence-inticing asshole, and now his whole shit-show is quickly circling the drain — a shitload of people want him out of office immediately if not sooner, inclduing a majority of Americans.
And Nancy Pelosi — via TMZ late this afternoon:
House Speaker Nancy Pelosi just laid her party's plan for removing President Trump from office … and the ball is moving quick, with a 24-hour deadline for VP Mike Pence to act.

Pelosi sent a letter Sunday to her fellow Dems, and she says that on Monday … the Majority Leader in the House, Rep. Steny Hoyer, will ask for unanimous consent on a resolution demanding Pence assemble the other cabinet members, and invoke the 25th Amendment on Trump … which would remove him from his post, and have Pence in as acting Prez.

If they meet any roadblocks in getting that unanimous consent, Speaker Pelosi says they'll bring it to a floor vote on Tuesday.
She also says this, "We are calling on the Vice President to respond within 24 hours."
…
There's more from Pelosi too … in her letter, she says if Pence stonewalls on invoking the 25th Amendment, the House will begin impeachment proceedings later this week.
She says, "In protecting our Constitution and our Democracy, we will act with urgency, because this President represents an imminent threat to both."

She adds this … "As the days go by, the horror of the ongoing assault on our democracy perpetrated by this President is intensified and so is the immediate need for action."
Report also at CNN, if Pence doesn't answer by tomorrow: '"Next we will proceed with bringing impeachment legislation to the Floor."'
Take stock madam speaker:
Trump, Pence, Pelosi: What you need to know about the 25th Amendment https://t.co/FZVsbOI26j pic.twitter.com/p6iVv9oItk

— Businessweek (@BW) October 9, 2020
And a massive chunk of Americans blame the T-Rump for the Capitol assault and want him gone — results of a new poll from ABC News this afternoon:
In the new survey, which was conducted by Ipsos in partnership with ABC News using Ipsos' Knowledge Panel, 56-percent of Americans think the sitting commander-in-chief should be removed from office before the official transfer of power in less than two weeks, while 43-percent say he should not.
Among those who say Trump should not be removed immediately, nearly half (45-percent) nevertheless say his actions this week were wrong.

Ousting the current president before his term expires splits Americans along partisan lines, with 94-percent of Democrats and only 13-percent of Republicans supporting the move. A majority of independents — 58-percent — also back removing him.
…
Sixty-seven percent of Americans lay blame squarely at Trump's feet for the Wednesday riot and the unprecedented breach that led to the death of five, including a Capitol police officer who succumbed to injuries suffered during the attack.
This includes 52-percent who believe he shoulders a great deal of the responsibility.
Only 15-percent of those polled say that he bears none of the blame.
…
More than two-thirds of Americans are not in agreement with the president, saying they believe Biden's victory was legitimate.
Still, among those still refusing to accept Trump's loss nearly 3 in 4 are Republicans (73-perent). Meanwhile, overwhelming majorities of Democrats (99-percent) and independents (75-percent) think Biden's victory was legitimate.

The poll also asked who among a range of prominent political figures — such as Pence and Utah Sen. Mitt Romney — Americans trust to safeguard democracy.
…
With Biden set to take the helm in the White House in 10 days, after four years of a presidency animated by deep divisions, he is the only one with majority support on that question (53-percent).
…
Overall, Biden fares far better than Trump and congressional Republicans, with only 30-percent saying they trust the president to defend democracy and 31-percent saying the same of Republicans in Congress.
One bright spot: 'One of the least-trusted figures is Texas Sen. Ted Cruz… An overwhelming 71-percent of Americans say they don't trust him to defend democracy, including 47-percent who don't trust him at all.'
T-Rump's hated. He can't tweet his twit-like sadness and rage:
Tomorrow, tomorrow…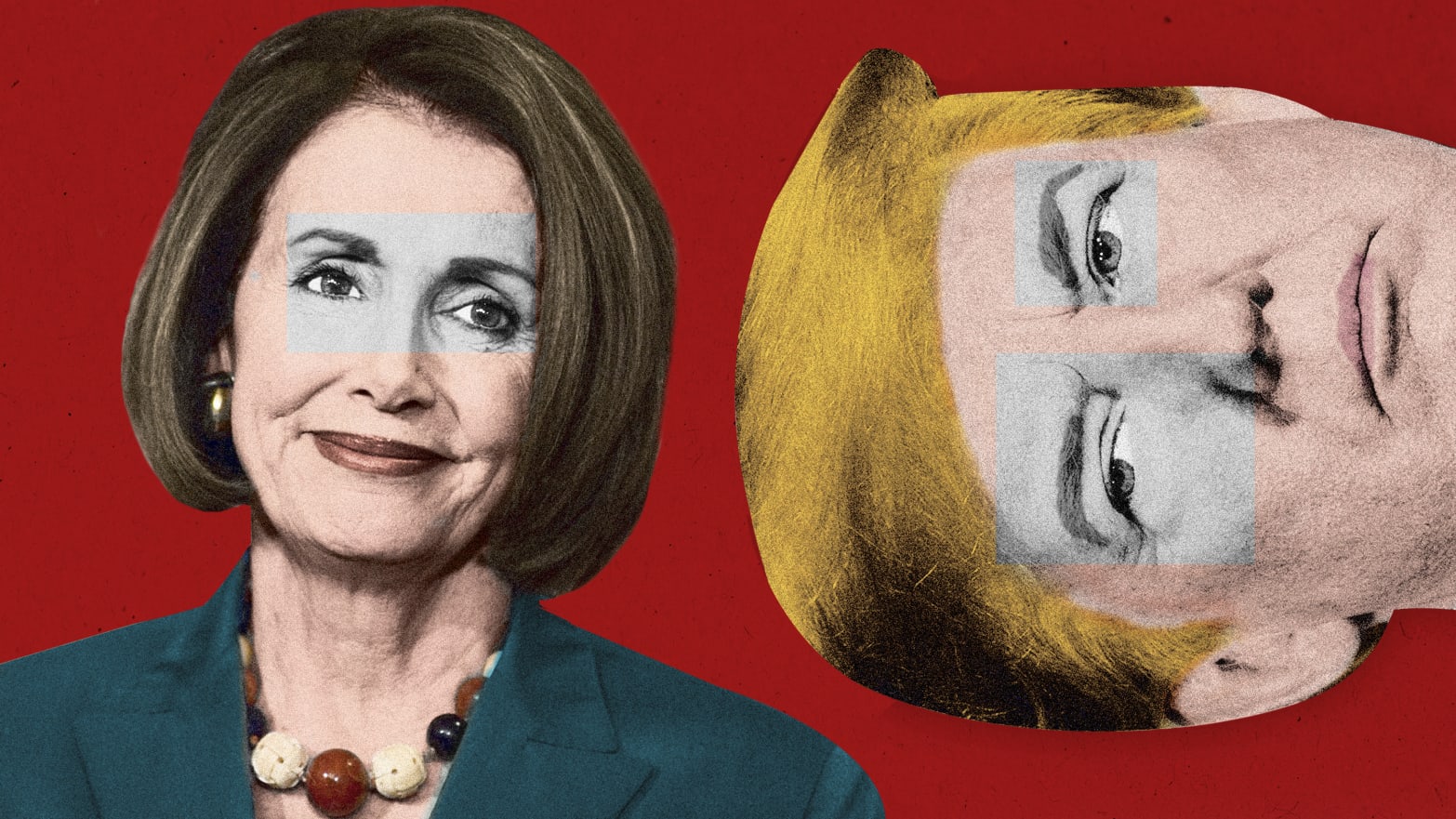 (Photo illustration by Kelly Camibero/The Daily Beast).