Hip-hip hooray!
(Illustration by Dave Granlund/CagleCartoons, found here).
Watching just now the swearing-in of Joe Biden and Kamala Harris is a massive, deep-gutted sigh of relief. Biden is currently giving his acceptance speech and bringing joy to the vast, vast majority of Americans watching at home, isolated and wary of life going forward, but that joy represents hope.
A few excerpts I jotted down:
"…to define the truth, defend the truth…"

"My fellow Americans in the work ahead, we need each other…"

"We will get through this together, together…"

"My first act…a silent prayer…"

"Thank-you America…"
Harris quickly tweeted:
Ready to serve.

— Vice President Kamala Harris (@VP) January 20, 2021
Amanda Gorman, a 22-year-old poet from Los Angeles, recited her poem for the moment — "The Hill We Climb:"
In part:
We've seen a force that would shatter our nation rather than share it,

Would destroy our country if it meant delaying democracy.

And this effort very nearly succeeded.

But while democracy can be periodically delayed,

It can never be permanently defeated.

In this truth, in this faith, we trust.

For while we have our eyes on the future,

history has its eyes on us.
Yes it does, but at least we feel a little better about it…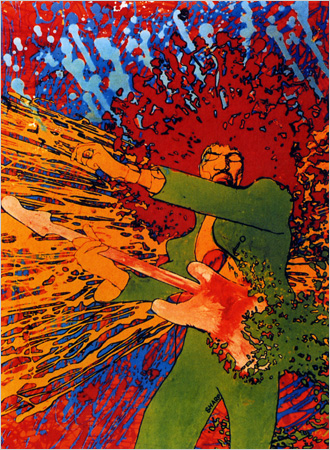 (Illustration found here).