Apparentky about three out of five Americans believe T-Rump should have been convicted — latest ABC News/Ipsos poll, which was released today: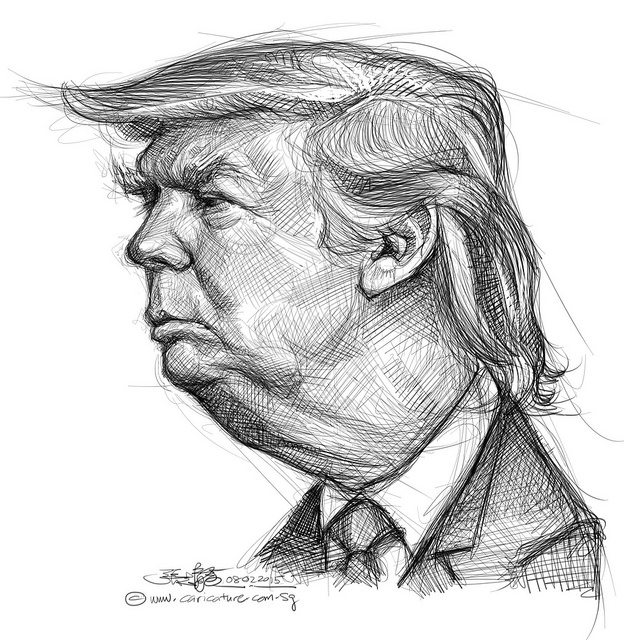 Results:
Overall, 58-percent believe Trump should have been convicted, and a similar number (61-percent) say the charges were serious enough for him to be impeached and put on trial.
While a vast majority of Democrats (88-percent) and most independents (64-percent) believe Trump should have been convicted, just 14-percent of Republicans agree.
…
Fifty-six percent rate the evidence against Trump as strong, compared to 37-percent who say it was weak.
…
More than three-quarters (77-percent) believe the senators voted based on partisan politics, compared to 23-percent who said they voted based on the facts in the case.
However: 'These numbers do not reflect any growth or change in levels of support for impeachment compared to the time period before the trial.'
Repugnance of the asshole continues on the same trajectory as before, but now there's a growing move to bring accountability to the Jan. 6 insurrection/riot by T-Rump's MAGA hatters in the form of an investigatory mission to find all about the incident. And supposedly the idea's crossing party lines.
"There's still more evidence that the American people need and deserve to hear." Bipartisan support appears to be growing for an independent Sept. 11-style commission to further investigate the deadly Jan. 6 Capitol riot, and events that led up to it. https://t.co/Q2SO9M9NNB

— The Associated Press (@AP) February 14, 2021
Also via ABC News this morning:
After former President Donald Trump's acquittal at his second Senate impeachment trial, bipartisan support appears to be growing for an independent Sept. 11-style commission into the deadly insurrection that took place at the U.S. Capitol.

Investigations into the riot were already planned, with Senate hearings scheduled later this month in the Senate Rules Committee.
House Speaker Nancy Pelosi, D-Calif., has asked retired Army Lt. Gen. Russel Honoré to lead an immediate review of the Capitol's security process.

Lawmakers from both parties, speaking on Sunday's news shows, signaled that even more inquiries were likely.
The Senate verdict Saturday, with its 57-43 majority falling 10 votes short of the two-thirds needed to convict Trump, hardly put to rest the debate about the Republican former president's culpability for the Jan. 6 assault.

"There should be a complete investigation about what happened," said Louisiana Sen. Bill Cassidy, one of seven Republicans who voted to convict Trump.
"What was known, who knew it and when they knew, all that, because that builds the basis so this never happens again."

Cassidy said he was "attempting to hold President Trump accountable," and added that as Americans hear all the facts, "more folks will move to where I was."
He was censured by his state's party after the vote.
…
"It's frustrating, but the founders knew what they were doing and so we live with the system that we have," Democratic Del. Stacey Plaskett, a House prosecutor who represents the Virgin Islands, said of the verdict, describing it as "heartbreaking."
She added: "But, listen, we didn't need more witnesses. We needed more senators with spines."
Time, though, is of the essence.
The profile, mug-like shot of the T-Rump above is aptly titled, 'Basic Shapes,' and is by caricaturist/illustrator Chong Jit Leong (and found here). The image displays the elemental form of a purloined sociopath — a bloated profile of flatulent bile and arrogant ignorance.