Here again a Friday. Lately, it seems Monday-thru-Friday whips past in a blur, the weekends slightly slower in time, a more soft few hours, but still clips past frighteningly quick.
Right-exactly-now becomes history in a blink. And after a second of two, we're suddenly a quarter ways into a once new year.
And the news cycle is fucked. Today no exception — another Capitol Hill police officer lost his life, and DC went bananas for a short while, forcing a sad repetition:
White House flags at half-staff for the third time in three weeks: twice before for the shootings in Georgia & Colorado, now for the US Capitol Police Officer who died today pic.twitter.com/Dckh41Z6kO

— Monica Alba (@albamonica) April 2, 2021
And this GaetzGate is fucked, too. He's a Republican, WTF!
Assholes in the face of danger — via the UK's Independent this afternoon:
Last month, 42 Republican House members sent a letter to Democratic House speaker Nancy Pelosi calling on her "to remove the barbed wire fencing surrounding the Capitol and send the National Guard troops home to their families."

"Let us be clear. The events that happened on January 6 were horrific. Understandably, certain increased security measures following that date were implemented. But it is time for Congress and its representatives to stop hiding," they lawmakers wrote.

As recently as March 10, Senate minority leader Mitch McConnell said the enhanced security measures at the Capitol were an overreaction.
"We've overdone it. I'm extremely uncomfortable with the fact that my constituents can't come to the Capitol. There's all this razor wire around the complex. It reminds me of my last visit to Kabul," Mr McConnell told reporters.
Fight reality every step of the way against problems they enabled. Again, assholes!
Even outside DC with the George Floyd trial in Minneapolis and testimony from the city's homicide chief, Lt Richard Zimmerman: "If your knee is on a person's neck, that can kill them … Once a person is cuffed, the threat level goes down all the way. They're cuffed, how can they really hurt you?"
Just about says it all.
Anyway, remove thyself and listen to Enigma in slow removal — first a lonely cry:
And a sigh of an innocent:
Plus, 'I'm crazy, I surrender:'
Candor for reality:
I used to play Enigma a way-whole lot back in the 90s, not so much anymore.
When I was a barista at a coffee shop in Pismo Beach, customers would tell me they knew who was working well before they got to the business by the music wafting down the sidewalk.
Long time ago, way-seemingly far, far away…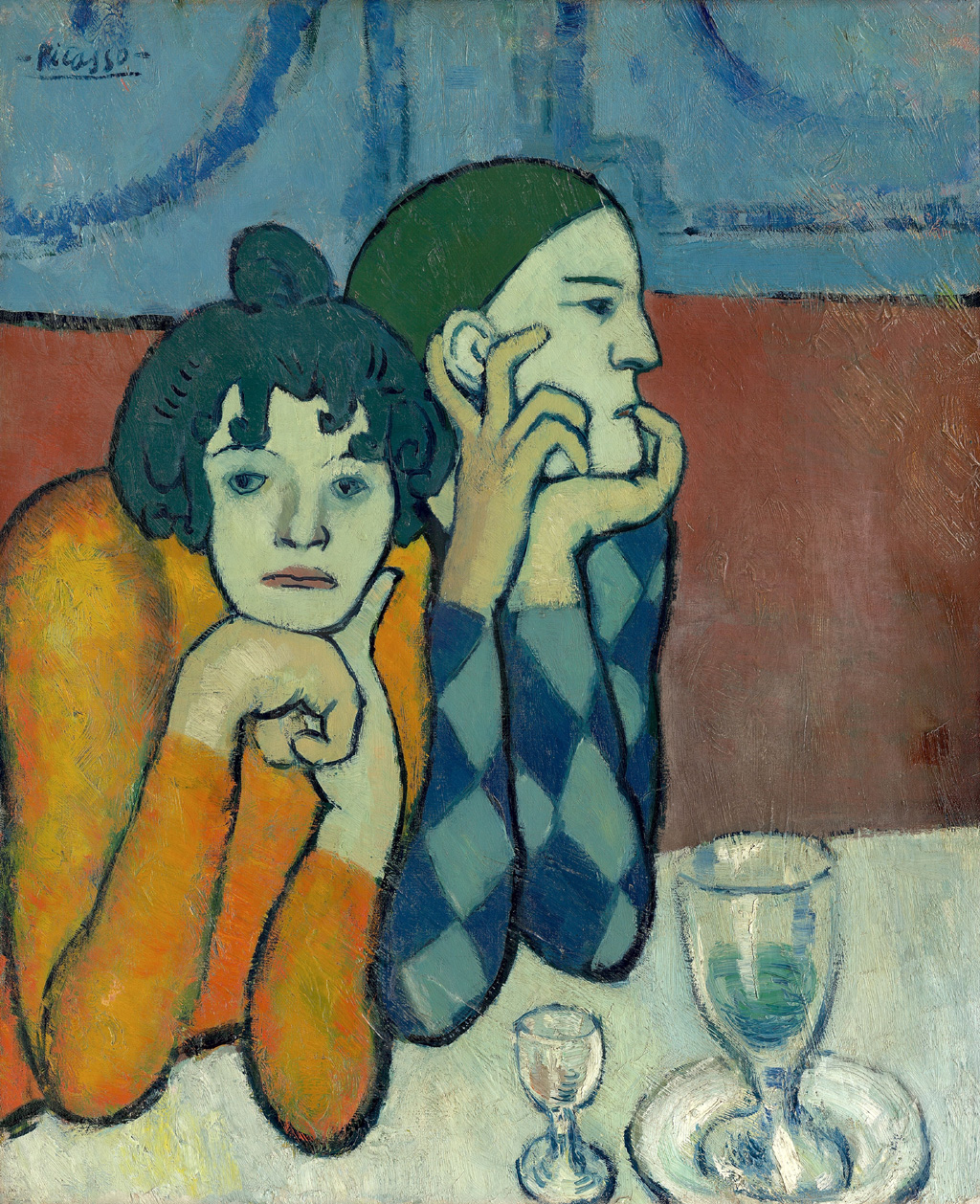 (Illustration: Pablo Picasso's 'Les Deux Saltimbanques: l'Arlequin et Sa Compagne,' found here)