Daylight fading as we approach early-evening Thursday here in California's Central Valley, a fine finish to a day that started with a deep-gray fog, which burned off quickly into bright sunshine and warm temperatures — another one of those about-as-good-as-it-gets, though, way-early in the year.
Weather like this usually doesn't arrive until at least next month. Maybe portends to a coming overly-hot summer again, which would be expected, considering climate change and all — duh!
Anyway, beyond SCOTUS news (Republicans already deep-diving an 'affirmative action' angle), Ukraine is getting hotter by the minute it seems with dour warnings coming from all directions — the UN Security Council will meet Monday on the matter — and Joe Biden talked today with Ukrainian President Volodymyr Zelensky.
Supposedly, to offer support:
Biden "reaffirmed the readiness of the United States along with its allies and partners to respond decisively if Russia further invades Ukraine," according to a lengthy White House readout of the call.
…
"President Biden made clear that despite the departure of American family members of embassy personnel, the U.S. Embassy in Kyiv, remains open and fully operational," the White House readout said.
"The leaders discussed coordinated diplomatic efforts on European security, underscoring the principle of 'nothing about Ukraine without Ukraine.'"
However, seemingly some news-reporting wires got crossed as CNN reporter Alexander Marquardt tweeted:
This is not true. President Biden said that there is a distinct possibility that the Russians could invade Ukraine in February. He has previously said this publicly & we have been warning about this for months. Reports of anything more or different than that are completely false. https://t.co/chkFOhwWHn

— Emily Horne (@emilyhorne46) January 27, 2022
About an hour later, the White House refuted it.
A major problem is this accelerating crisis is no one seems to know what the shit Putin wants, or is even doing as he masses Russian troops along the Ukrainian border and makes slipknot bullshit asides about war and the Russian empire coming together again — you know, Putin thinks the worse thing that's happened in world history is the collapse of the USSR, right? So he's into history as a crazy, dangerous asshole.
An astute observation along that line came from Nataliya Gumenyuk, a Ukrainian journalist in Kyiv, and author of the book, "The Lost Island: Dispatches from the Occupied Crimea," in an interview published today at The New Yorker — Putin is a dangerous, historical-delusional nutcase:
I just read an interview with Dmitri Trenin, who is the head of the Moscow Carnegie Center. He says that, for a while, Russia's foreign policy stood on the shoulders of what [Mikhail] Gorbachev built, and held that, after the Soviet Union collapsed, Russia and other former Soviet countries would, little by little, become part of the West.
For that, there were some requirements: democracy, human rights, rule of law, less corruption, and so on. But, at this moment, Russia feels that it doesn't want that anymore.
Putin doesn't want any conditions. He actually doesn't want to join this club. He wants to have a world where Russia is strong, and decisions globally are not taken without Russia, including important decisions in the Middle East and in Latin America.
So Russia wants to be, again, a global power, not just a nice member of the international liberal order.

Ukraine is just too big to ignore, and Putin himself seems to have an obsession with Ukraine. This summer, he wrote an article about Ukrainian history.
Putin usually achieves everything he wants, but Ukraine is a country where he failed twice. In 2004 and in 2014, he backed a pro-Russia, authoritarian candidate, using great effort to cement his rule, and twice, popular uprisings by Ukrainians did something he feared and didn't want to have happen.
The Ukrainian people voted differently. And, with their protest, they kind of mocked Russia. So Putin feels offended and betrayed by Ukraine and by the Ukrainians — not just by the Ukrainian government. So I think for him it's quite important to prove that no, this democracy is not really genuine, that it's the West that wants to impose it on the Ukrainians.
To admit that societies can do it themselves is to admit that change could be possible in Belarus, in Georgia, and in Russia as well.
Go read the whole interview, well worth the time. Putin is key to this shit.
Despite chaos and crisis up the ying-yang, here we are yet once again…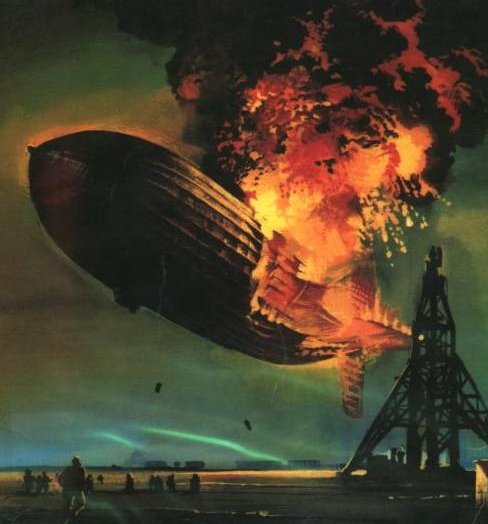 (Illustration out front found here).